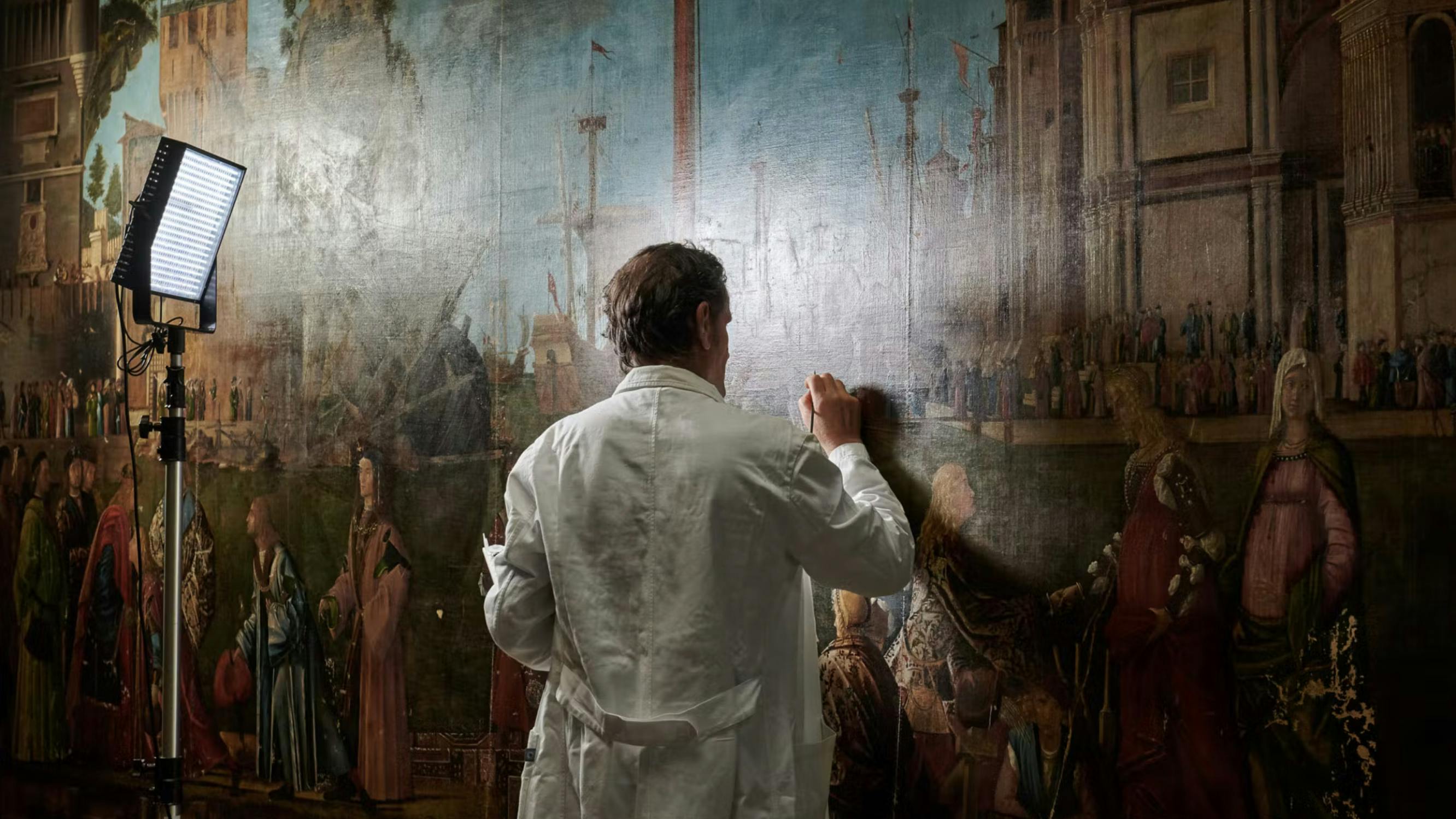 Hero Art from Design and Development Work for Save Venice, a Non-Profit Arts Preservation Foundation
Design and development for institutions is in our agency's DNA. It makes sense when you consider that Use All Five was essentially incubated at UCLA's School of the Arts + Architecture—a school our agency would later go on to rebrand.
From early on, we felt duty-bound to be the best digital and brand agency for museums, universities, education advocates and philanthropic organizations. We're committed to this not only because institutions are deeply, personally important to each of us, but because the teams at these types of places are so sharp, culturally inspiring and collaborative. 
If you were to ask our team members where they would work if they didn't work at Use All Five, the majority would name one of our many institutional clients.
We find that when this is the case, the work just turns out better. Loving and living the subject matter makes it easier to imagine the desires of users and understand the everyday challenges of your client. In the end, that mutual understanding can be the difference between following well-worn best practices and reinventing best practices of your own. 
That one feature or piece of the user journey that makes a website unforgettable is generally born from lived experience that inspires deeper critical and strategic thinking, and the same is true of brand design. When you love what they do, you get who they are and what they need—often in a preternatural way that can't be taught or made up for with grit alone. 
When you love what they do, you get who they are and what they need.
And building an award-winning website for a university requires a totally different approach than creating an immersive digital art museum or designing a new brand identity and website for a non-profit philanthropic partner, which means that each project requires intuition and strategy in perfect harmony. 
Over the years we've invented exciting ways to remove friction from ticketing, make massive archives and collections come to life online, work around challenges to unify siloed departments across heavy institutions, implement user-friendly CMS options capable of handling enormous amounts of content and then train entire staffs how to use them. 
We've helped increase traffic, engagement, alumni giving, enrollment and accessibility, and we've aided institutions that used to thrive on local audiences alone in reaching out to the world far, far beyond to amplify the impact of their subject matter and collections.

Our results have been noticed by our colleagues at Prismic, who are the creators of our preferred CMS for most clients. Our team recently gave a talk to Prismic users around the world about how we married design and technology in our work for the Kemper Museum of Contemporary Art.
In the end, we're all designers, developers and strategists who live and breathe culture, the arts, education and equity—those passions are the reason we chose our vocation. With this in mind, over the past five or so years we've formalized our goal of being the best possible digital marketing agency for museums, universities, non-profits and more.
We've formalized our goal to be the best possible digital agency for museums, universities, non-profits and more, going so far as to bake it into our company values.
We've even integrated this higher purpose into our company values, and management regularly checks in to make sure that we're delivering seismically impactful work for institutional clients with a focus on sustained, culturally meaningful relationships that evolve over time. When an institution has worked with us once, they always return, and that's something we're proud of.
Do you work for an institution in education advocacy, the arts, philanthropy, or social impact spaces doing culturally meaningful work?

Let's get together and talk about the future.