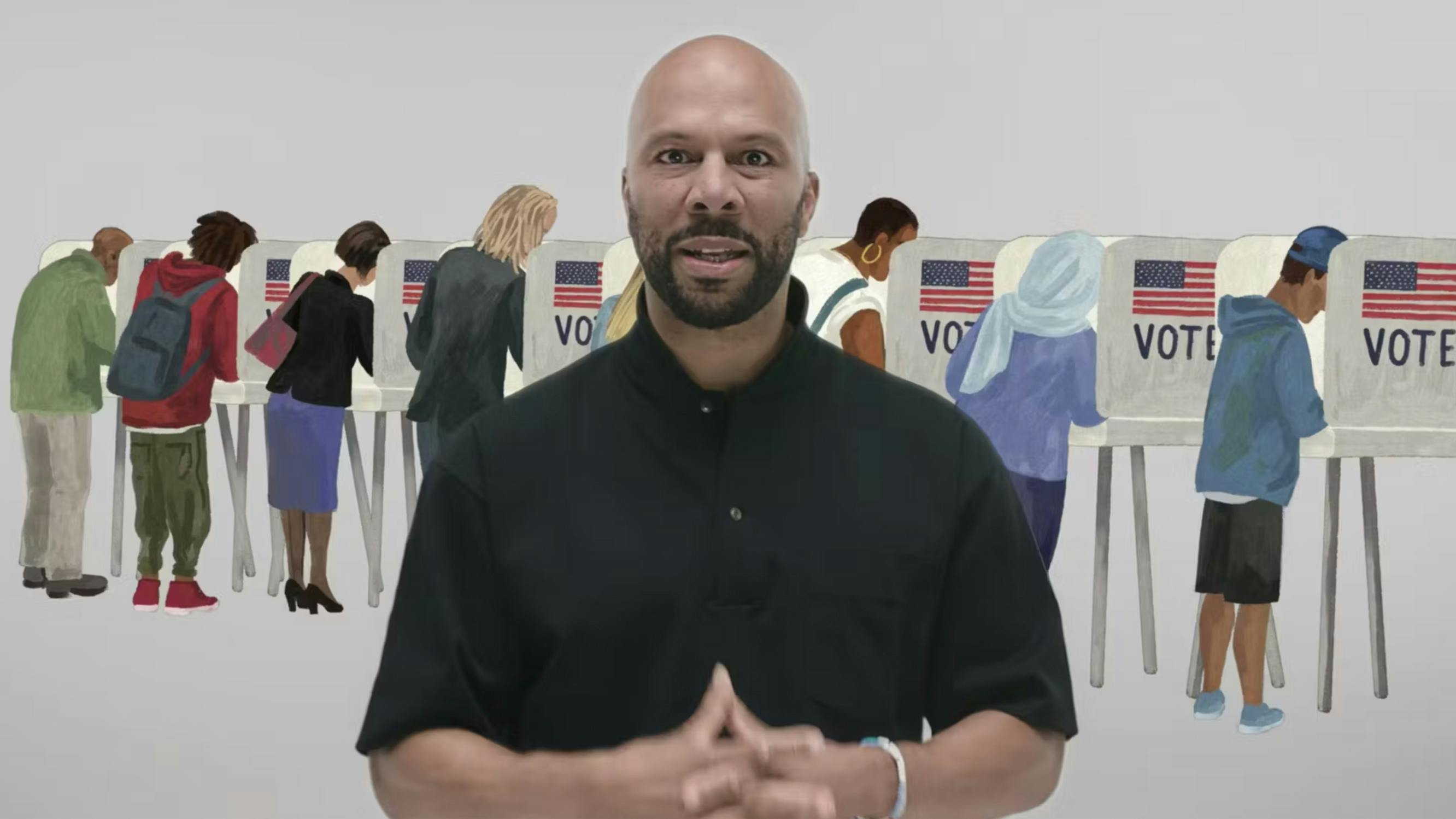 Website and Experience Launch for ACLU's Vote Smart Justice Campaign by Use All Five
We've had the privilege of working with numerous non-profits and social justice organizations, and the engagements have unexpectedly come to redefine our long-term outlook as an agency. As with all institutions, creative projects with non-profits give us the opportunity to exalt work that positively impacts humankind. And there's just something special about a philanthropic project that seems to galvanize and uplift our entire team.
We've built websites, refined messaging and positioning, rebranded, launched, and created digital experiences for groups focused on racial equity, community safety, environmental justice, gender justice, aging and senior advocacy, contemporary visual arts and equity, historic preservation, arts conservation and civil liberties—and the list is ever-growing.
These non-profits cover such a wide range of program areas, and we're always extremely driven and excited to learn the ins-and-outs of each and every one in order to solve for its unique challenges. A rebrand for a racial justice philanthropy requires an entirely different skillset from an award winning experience for a civil liberties union, and even within similar categories, no two organizations have the same mission, vision, board of directors or set of directives.
When combined, the intricate nature of non-profits and our philosophical alignment with their work drive our team to live and breathe each organization's work from the day the project starts until launch day, and beyond.
Recently, our work for The Libra Foundation ran the gamut from discovery and strategy, tone and voice, positioning, a full rebrand and guidelines, a top-to-bottom website relaunch and four incredibly moving documentary videos. As the needs, desires and vision of the client grew or shifted, we were compatriots and faithful guides. We were emotional when it came time to launch, not only because of our pride in our work, but because of our belief in theirs. It's common for us to become very close with clients like this one.
Being a great digital agency partner for non-profits is as gratifying as it is interesting. For instance, the idea of competition doesn't resonate, and so our proprietary competitive audit is instead replaced with a landscape audit that's aimed at uncovering what others are doing in order to help the client resource share and uplift the entire category. And from a design standpoint, we're often abstracting extremely important human histories in logo form, which requires uncommon care and thought.
Non-profits often come to us to build interactive experiences, which are another specialty of ours. When the ACLU approached us to build Vote Smart Justice—a platform that enabled undecided and decided voters alike to get educated on elections prior to the 2018 cycle—we built something engaging, user-friendly and exciting very quickly.
One of our core values at Use All Five is: Make Room at the Table, which we qualify by adding "We aspire to create an environment that reflects the world outside, and we proactively participate in the cultural big-picture by breaking bread, listening, mentoring and staying humble. We're fortunate to be welcomed by the arts and technology communities and passionate about saving space at our table for all who inspire or seek inspiration."
One of our core values is specific to giving back to the communities that inspire and support us and the world around us. We try to make good on it with every project.
As lovers of the arts and members of the art community, we're always keen to take on non-profit work in the arts. Save Venice is a US based organization dedicated to the historic preservation of Venice, Italy's artistic heritage. Our collaboration with their team made better connection with the communities they serve—both here and in Italy—possible. It's work that we're particularly proud of, not only for its beauty, but its usability and functionality.
Non-profit clients all require different tech stacks to hit their goals, even if they deal in the same program or focus area. With that in mind, we begin every website or digital experience for a non-profit assuming that the last way we did it will be a foundation, but that we'll need to push and evolve how we build in order to hit their goals.
Learning their intricacies allows us to begin our tech investigation from an informed place, leading to decisions on the perfect tech stack for every non-profit or philanthropic client.
Currently, our preferred stack includes Next.js for code, Prismic as CMS, Vercel for hosting, and most importantly a custom AWS search engine. Database and search determine so much of the end-user's experience, and when the website deals in subject matter that has the ability to shift power and tangibly improve life for everyday people, we take the UI and UX used to find information incredibly seriously.
Our plan for the future is to actively pursue more work in the non-profit sector, as we find that it uplifts our entire team and unites us around a higher sense of purpose. We're lucky to have done so much work in this space thusfar, and our hope is that this is only the beginning.
Do you work for a non-profit organization or philanthropy that works behind the scenes to improve life for humankind?

Let's get together and talk about the future. We'd be honored to help.