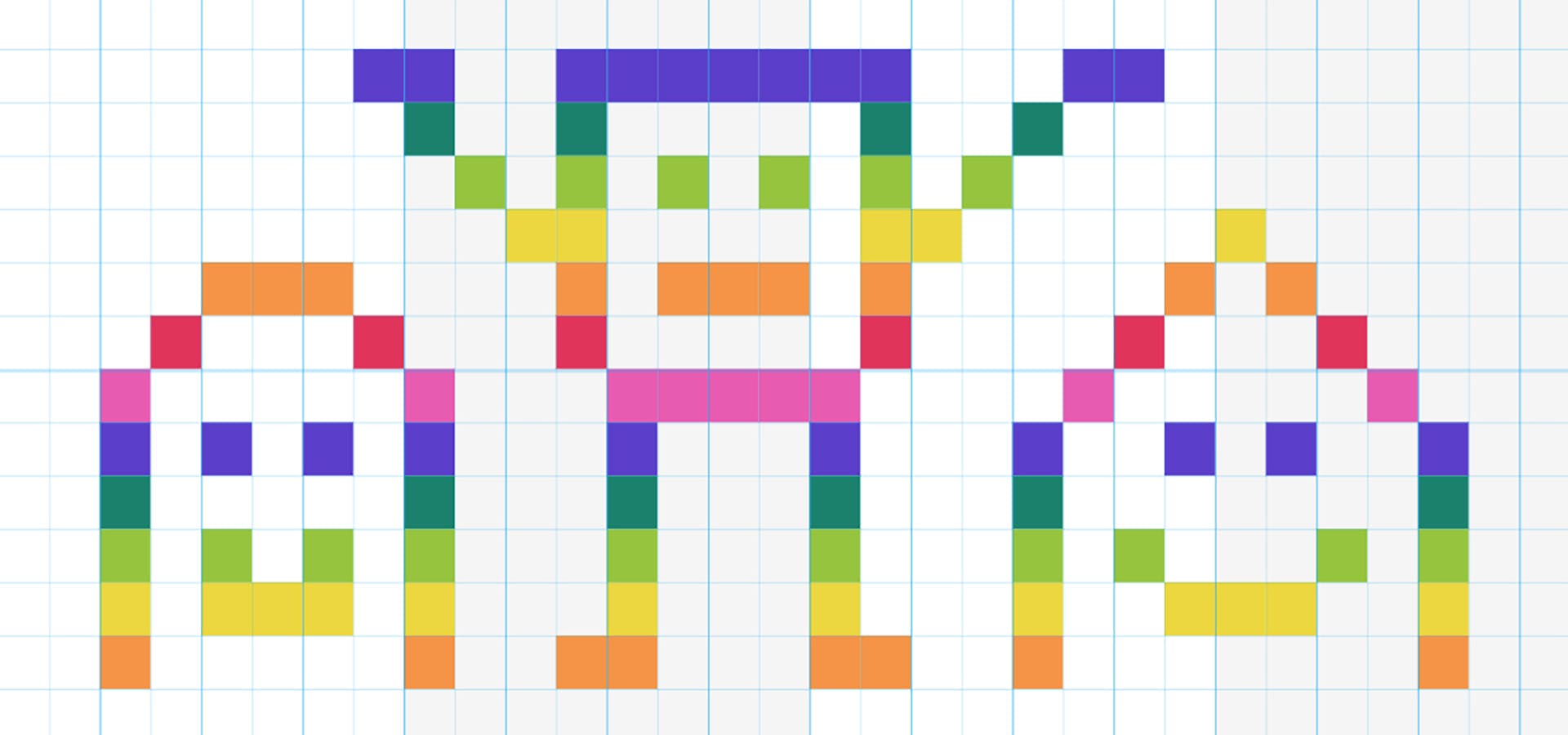 Introduction
The arts are a celebration of humanity, so why do they so often feel like a walled-off world? Shouldn't making music be more about the individual and less about the expertise? Together with Google, we imagined a world where anyone with a song inside them can let it out and have fun doing it, even if they aren't an inherently creative person.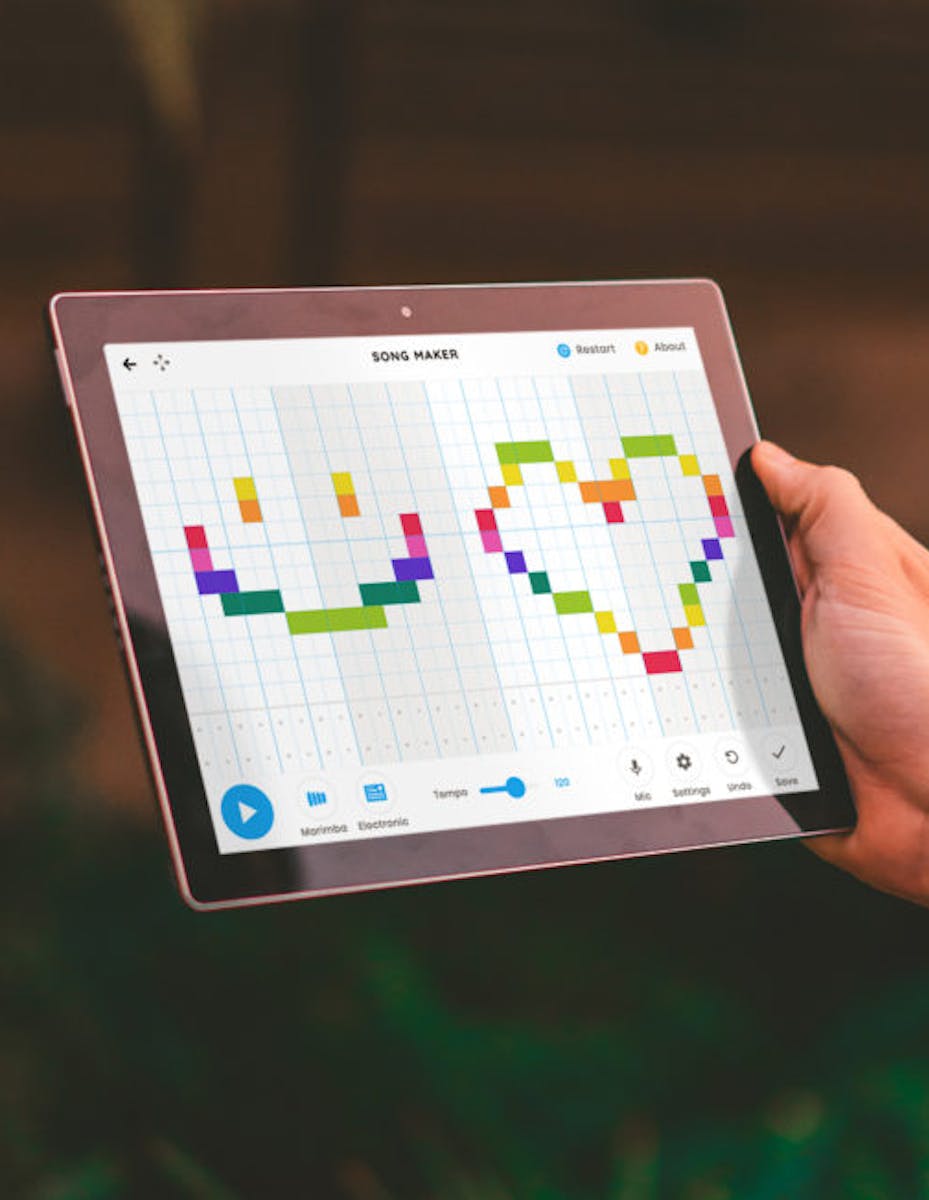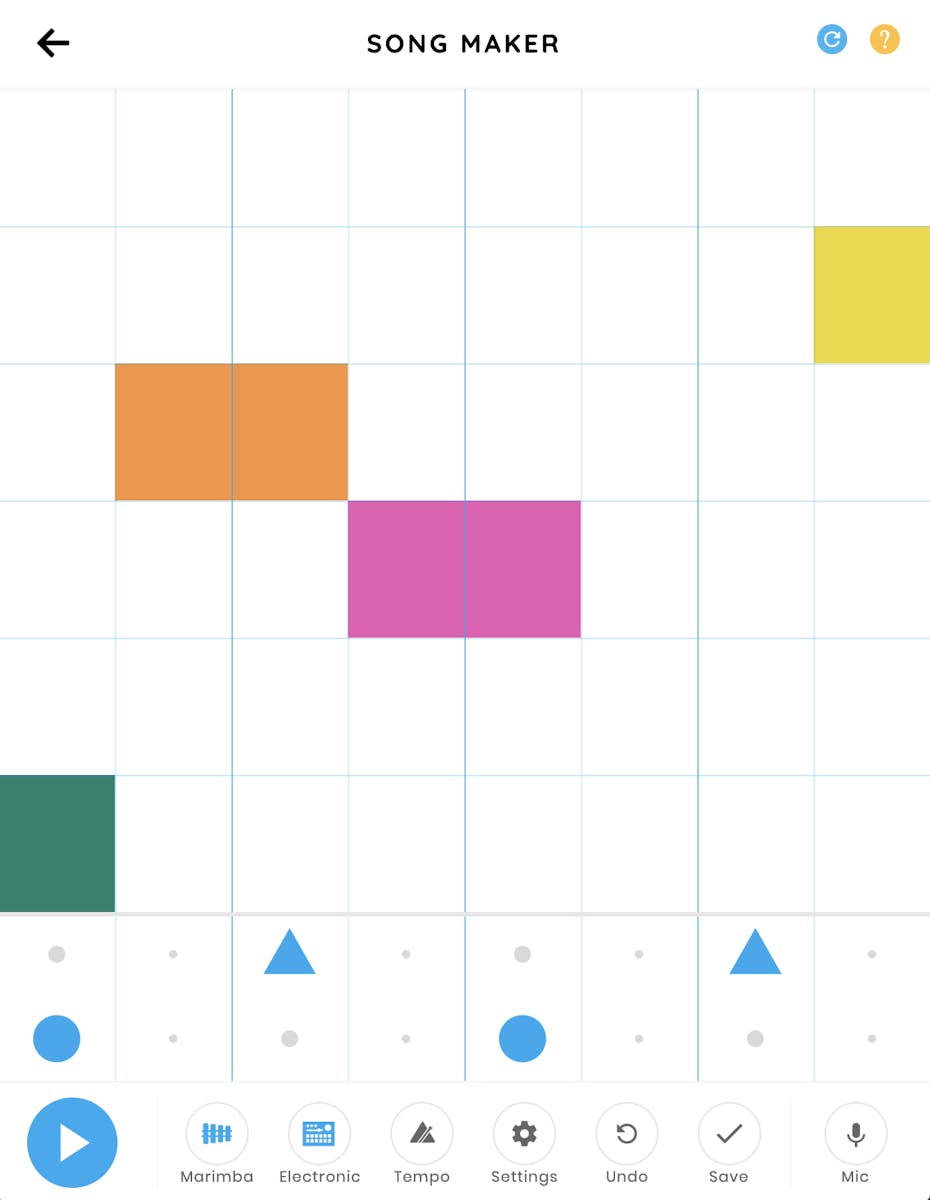 The Ask
The act of making music can often feel like it's reserved for professionals. 
Google had a family of tools for song creation, primarily for schools. They wanted to make creating music as easy as possible, ensuring that anyone with access to a computer could make their musical ideas a reality. 
They called on us to create a browser-based music-making experience, and Song Maker came to life. It's a free sequencer that allows users to program loops for different instruments. Users can then save and send their creation to someone else for collaboration.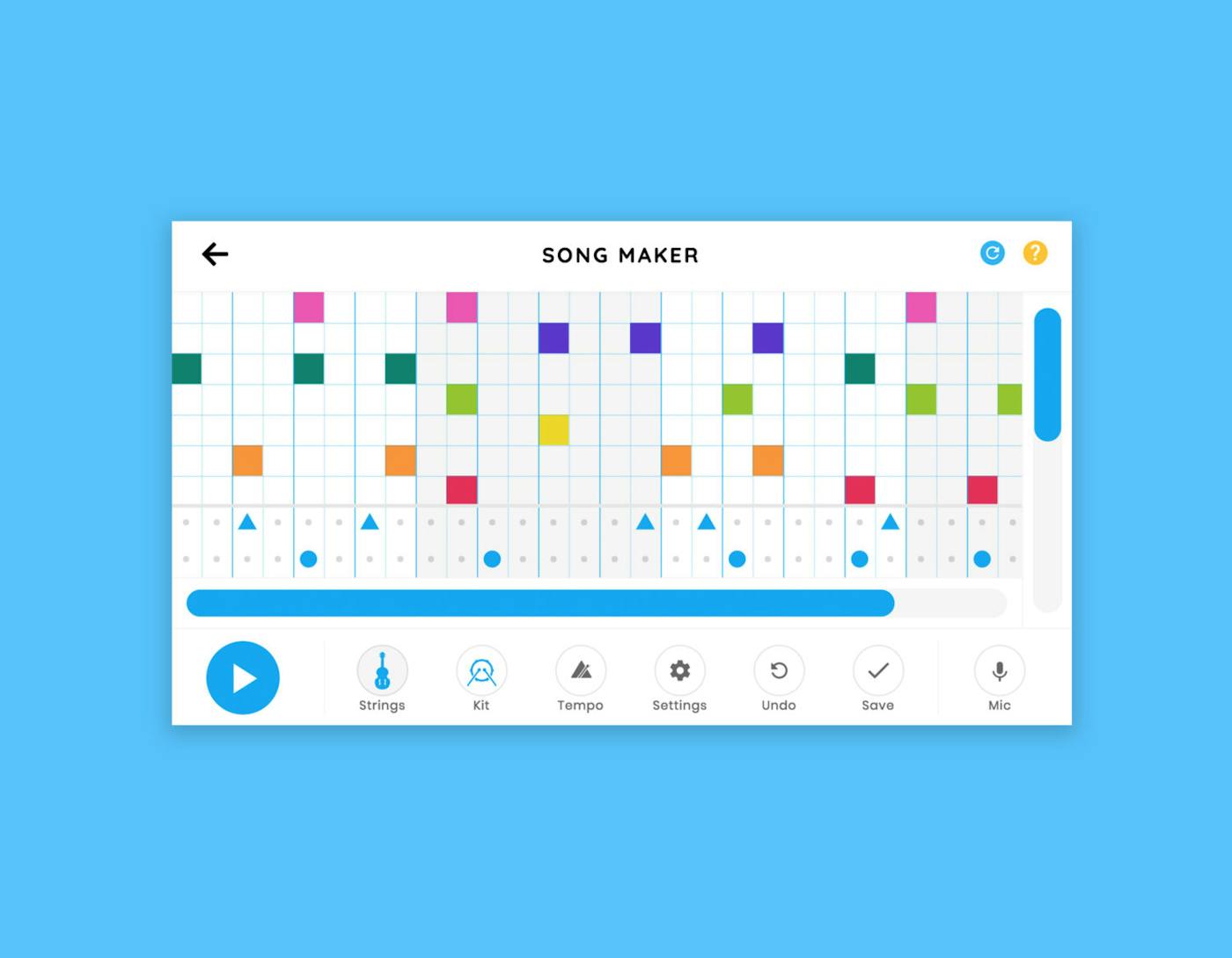 The Action
When Google approached us to work on this project, Song Maker was a prototype that prominent experimental electronic musician and theorist Yotam Mann was looking to put into action. We got it ready for production. 
Our team worked to determine Song Maker's potential by developing a series of sounds and instruments users could easily access. We divided the interface into two sections: melody and rhythm. Users chose between a piano, strings, woodwinds, a synth and a marimba and used their mouse, keyboard, or finger to draw shapes and set them to music. We also devised a bespoke tech solution so that users could plug their MIDI controllers directly into their computer to create inputs for Song Maker.
No matter the device, be it a laptop, tablet or iPhone, our team made sure this process was seamless, fun, and effective.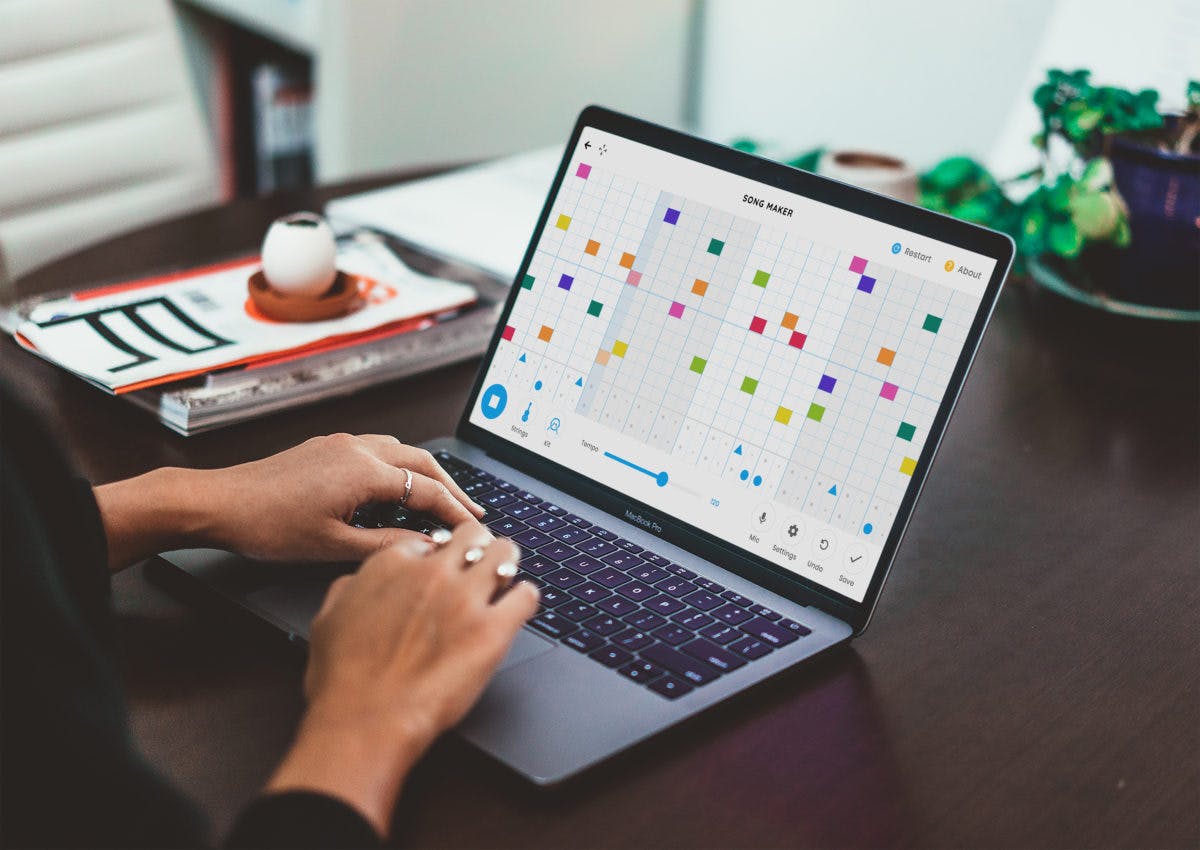 The Result
Not only has Song Maker been incorporated into school curricula, but it also received an incredible amount of praise and social media attention, including a FWA for its innovative approach to engaging with children and helping them act on their creative impulses. Song Maker is an ongoing collaboration between Use All Five and Google, and we're steadily growing the platform and adding new schools to the lineup.