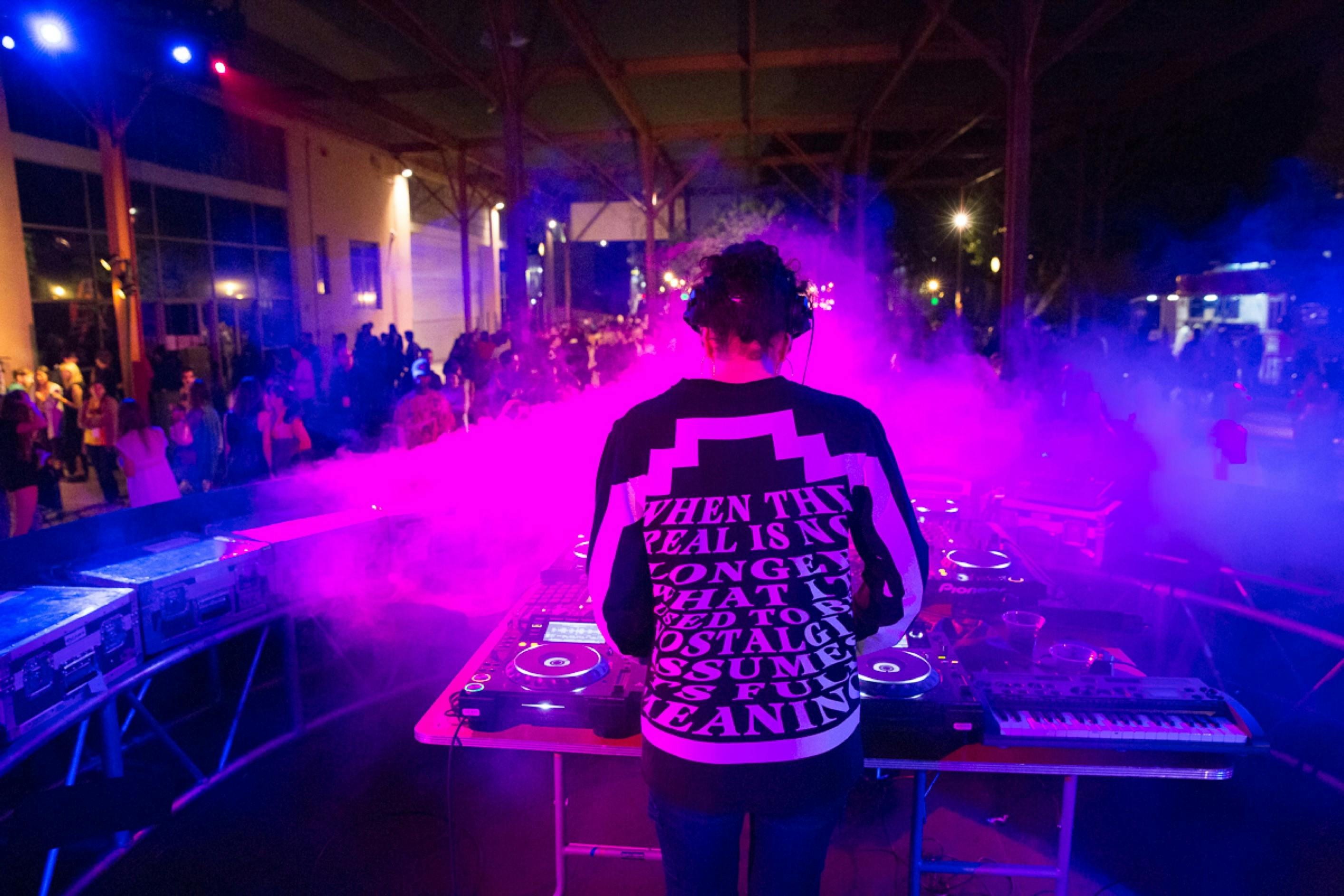 Introduction
Step and Repeat was a three-day "celebration of performance art, comedy, poetry, live music and more" at MOCA in Los Angeles. They needed a flexible website that could house info on artist and performance schedules, while conveying the dynamism of the event.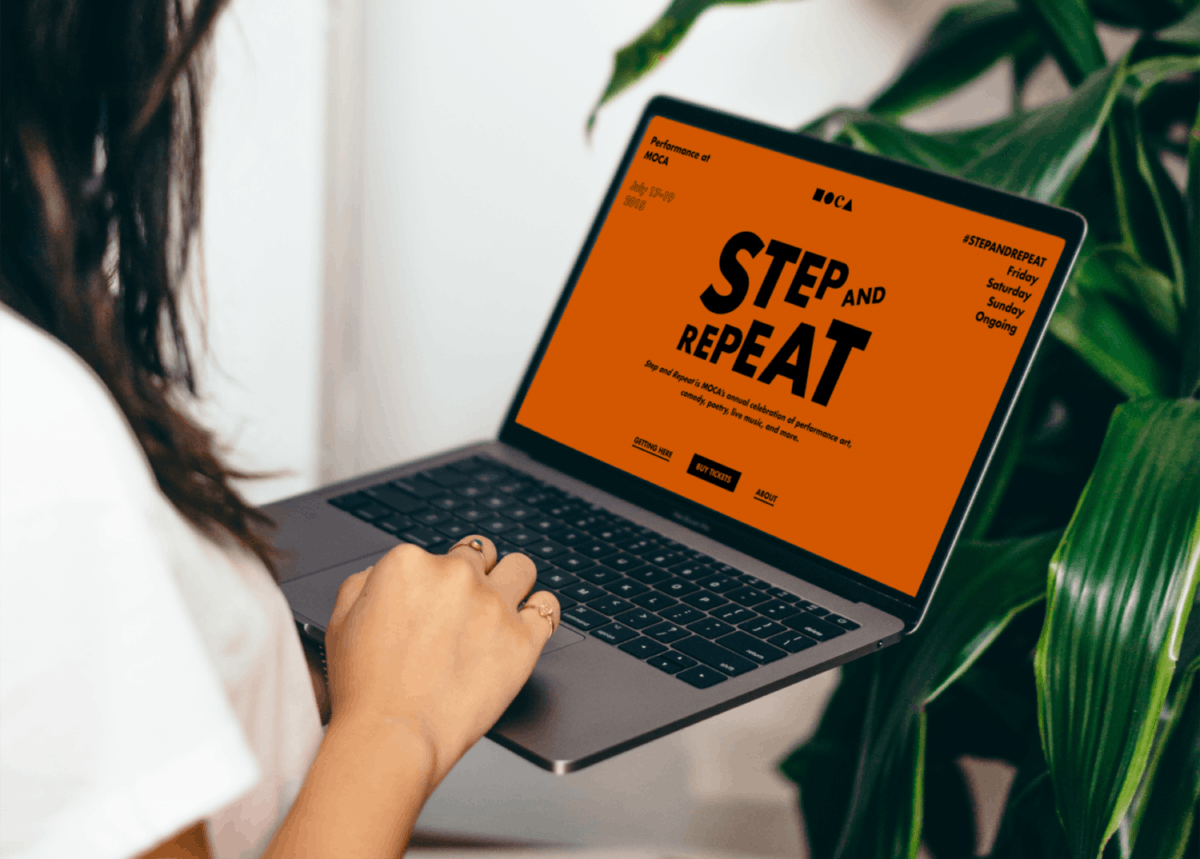 The Ask
Our challenge was to translate the energy of a live performance event into a digital experience. Step and Repeat was concurrent with the LA Art Book Fair, and was meant to build on the incredible success of the event on a national level.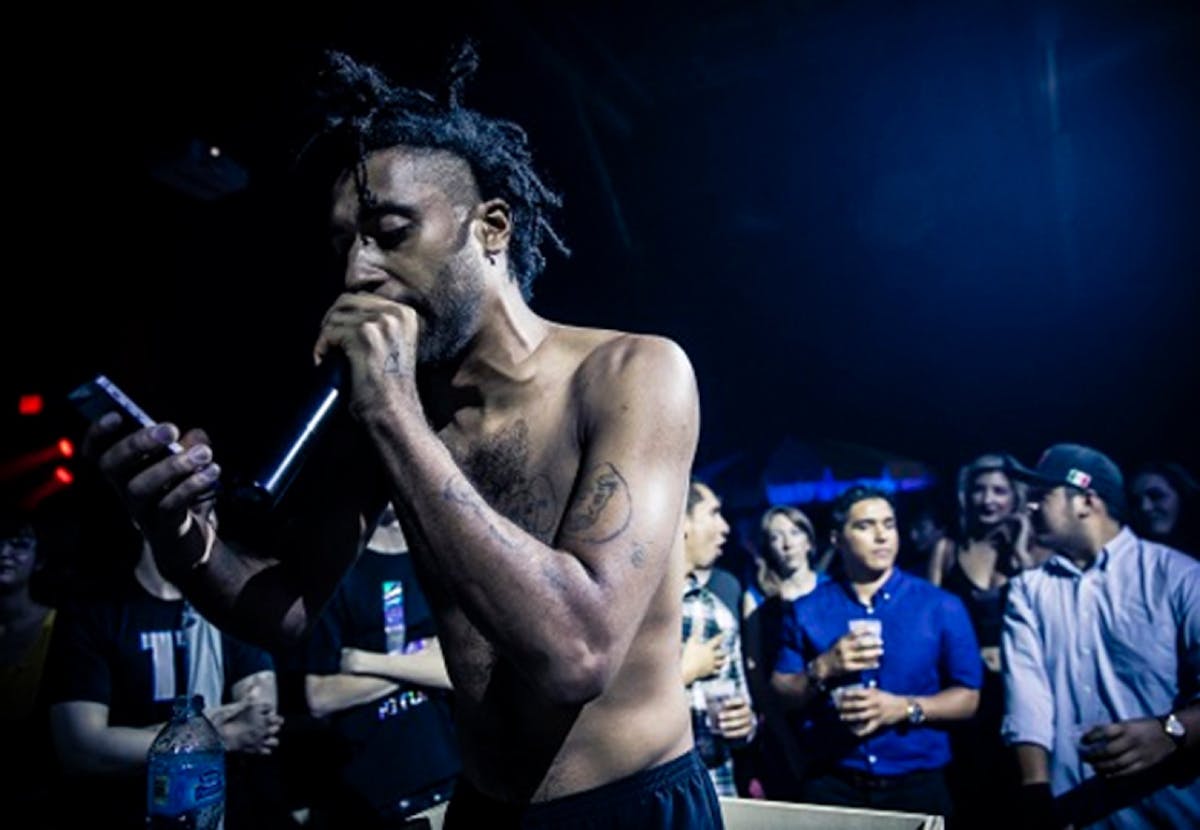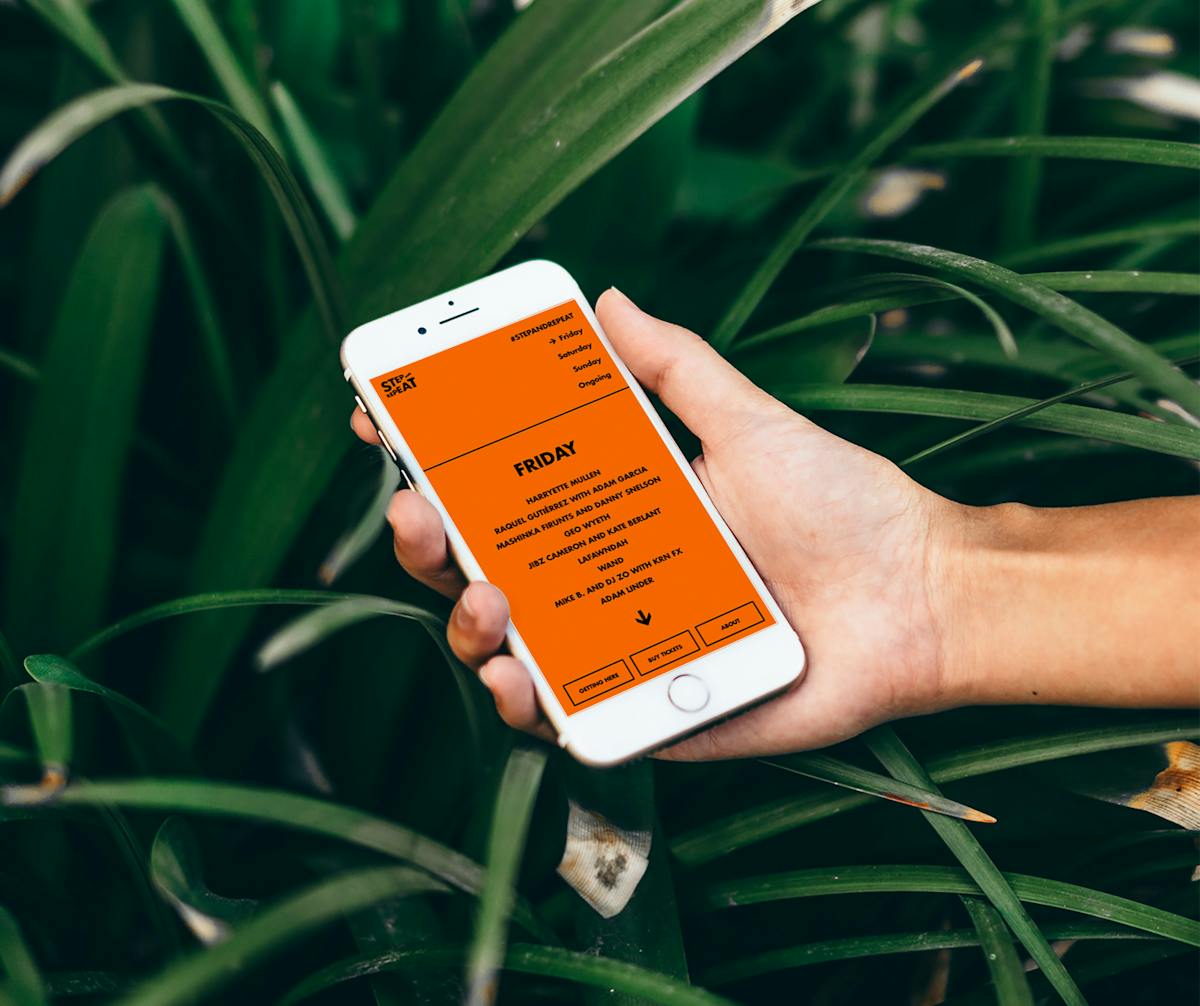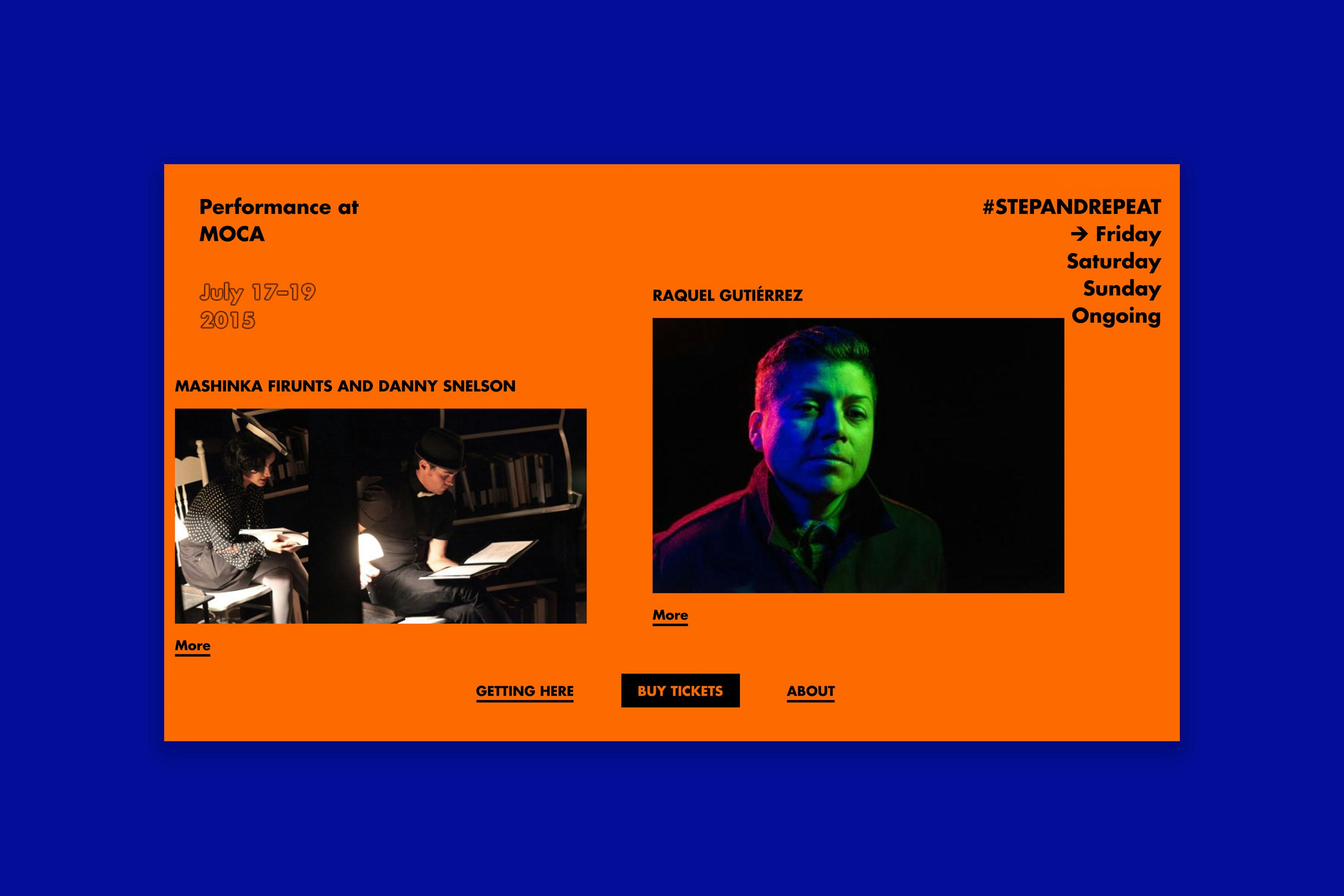 The Action
Using the literal meaning of the event name – Step and Repeat – as a jumping off point, we created a tumblr theme that came at users in all directions—just like the event itself. Our Step and Repeat concept leaned on parallaxing type that crisscrossed the screen in cascading motion, blurring the lines of z-space and creating a highly engaging scroll-jacked experience that was in keeping with the spirit of the series and the LA Art Book Fair.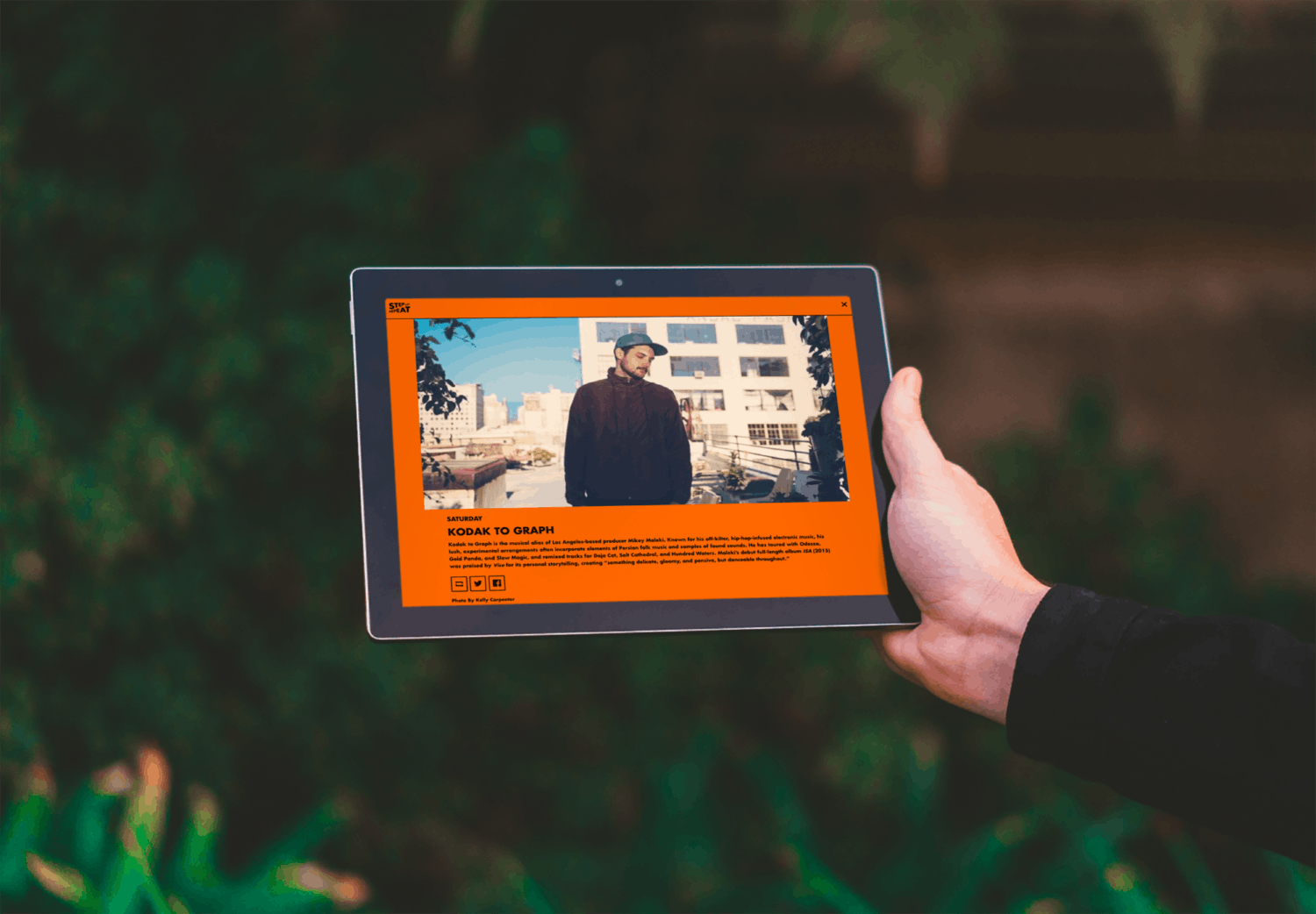 The Result
MOCA used the website for the first and second year of the Step and Repeat series, updating schedule and artist info accordingly. From a design and functionality standpoint, the site was a tremendous success and was referenced by numerous designers.