Building a continuum between physical and digital space with a single impactful exhibition
Services
Brand Identity,
Installation Design,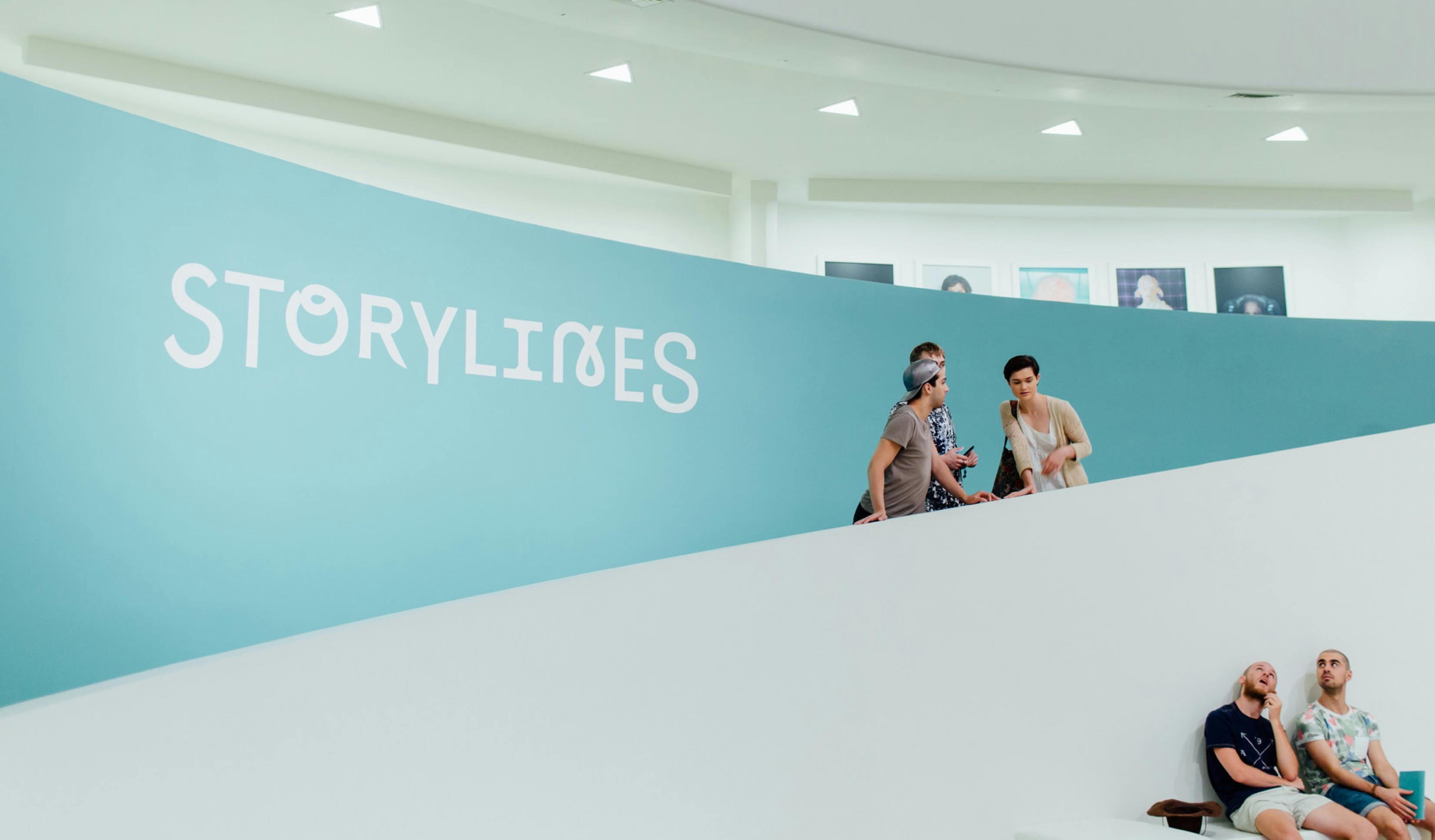 Introduction
Storylines was an exhibition at the Guggenheim Museum; it opened in summer of 2015. Storylines featured 100 works by international artists and inspiring texts by 31 revered authors.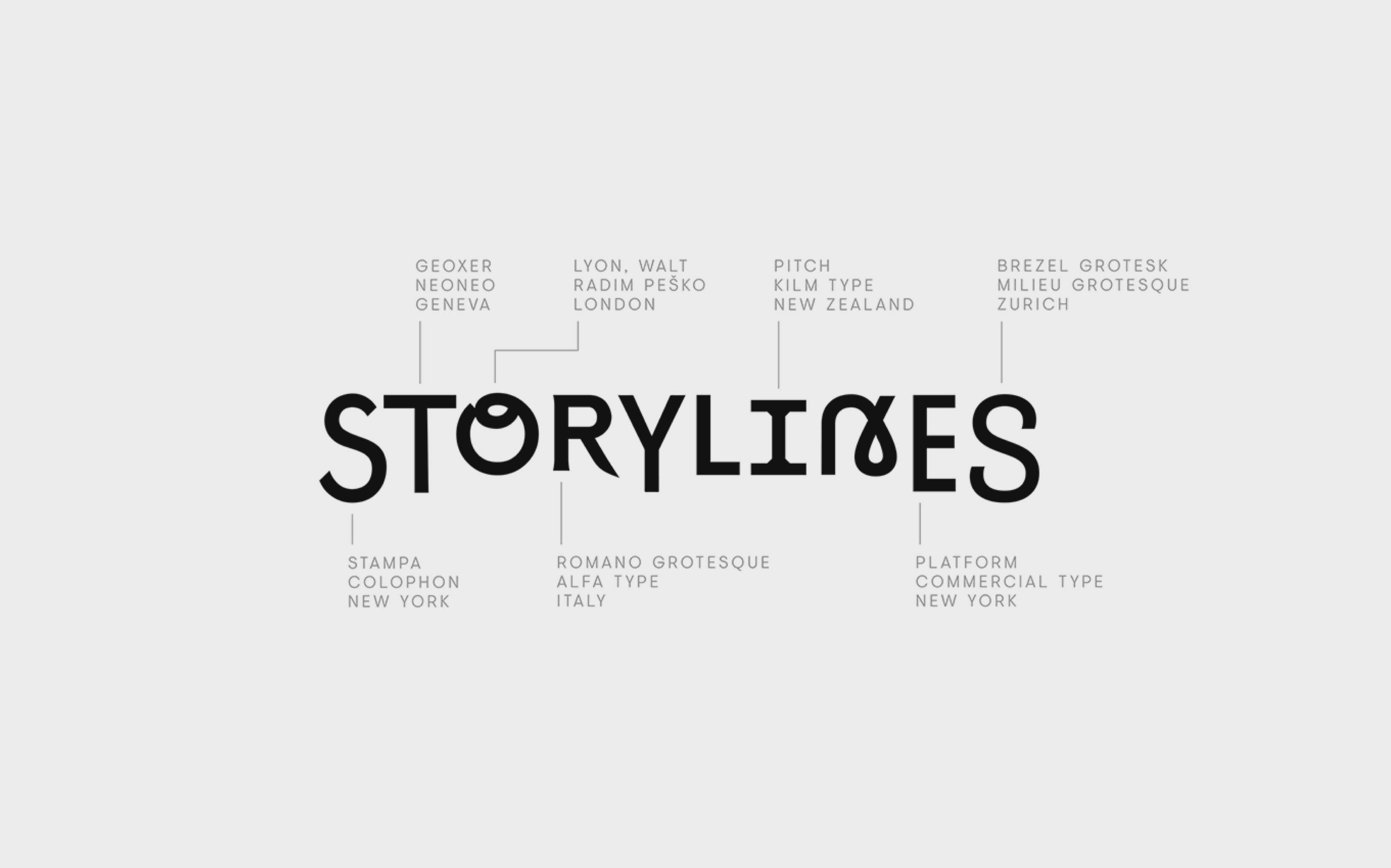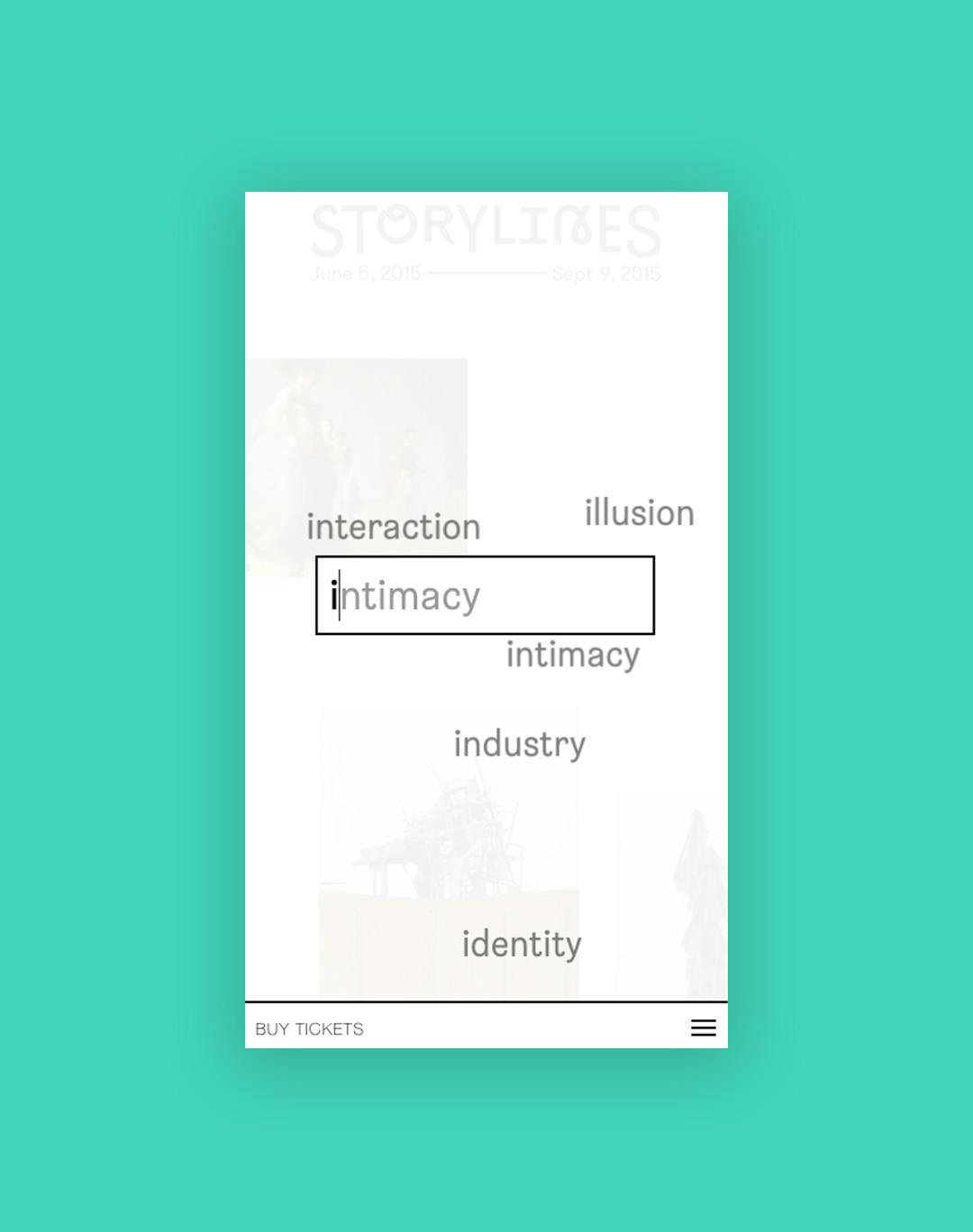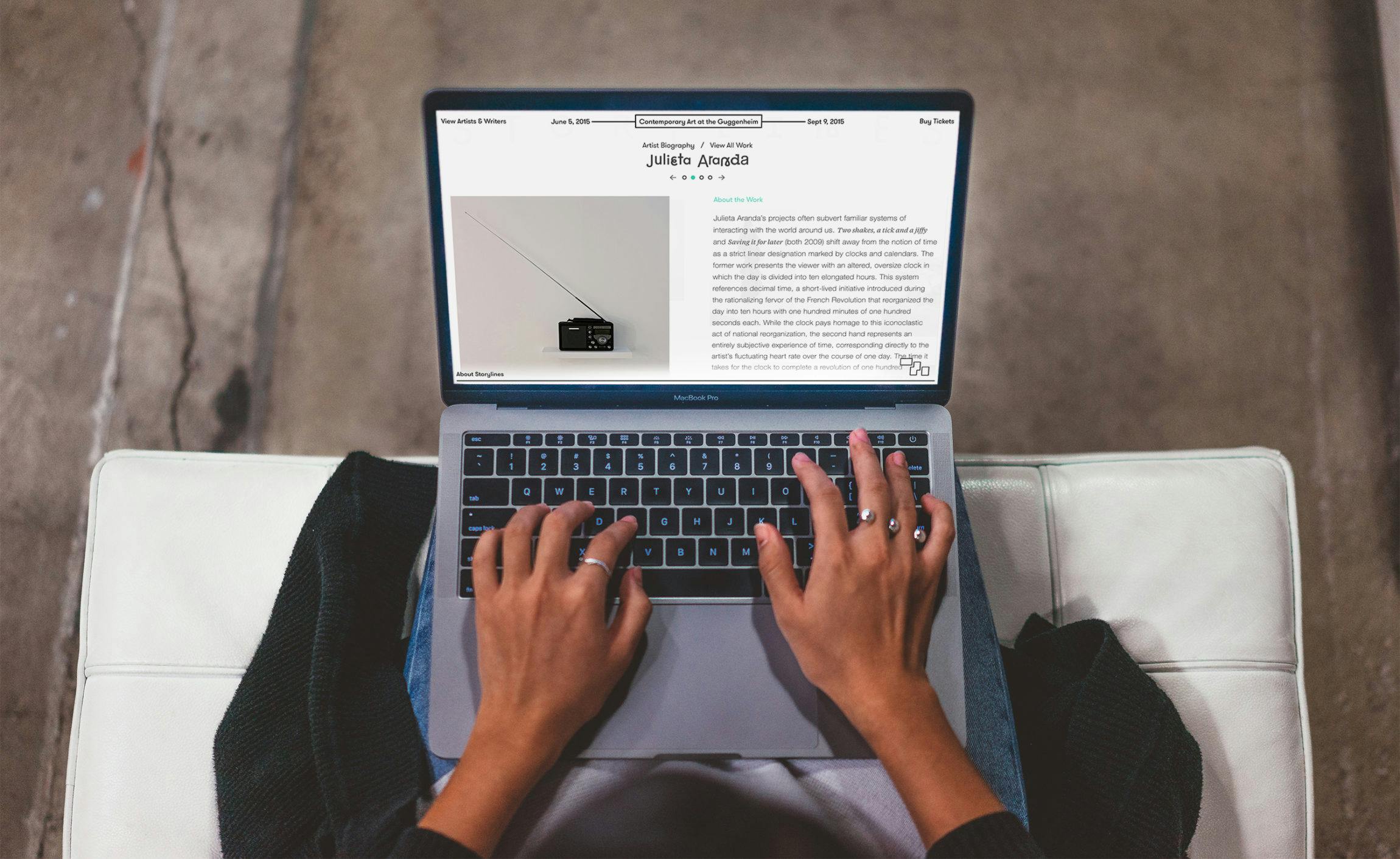 The Ask
The Guggenheim needed to take the exhibition online, and the digital experience needed to reflect the spirit and themes of its physical counterpart. With deeply connective visual and written content in tow, our team was tasked with distilling the magic of the exhibition into something that carried equal weight for digital audiences, something that acknowledged and embraced the differences between the exhibition's visual art pieces and important texts.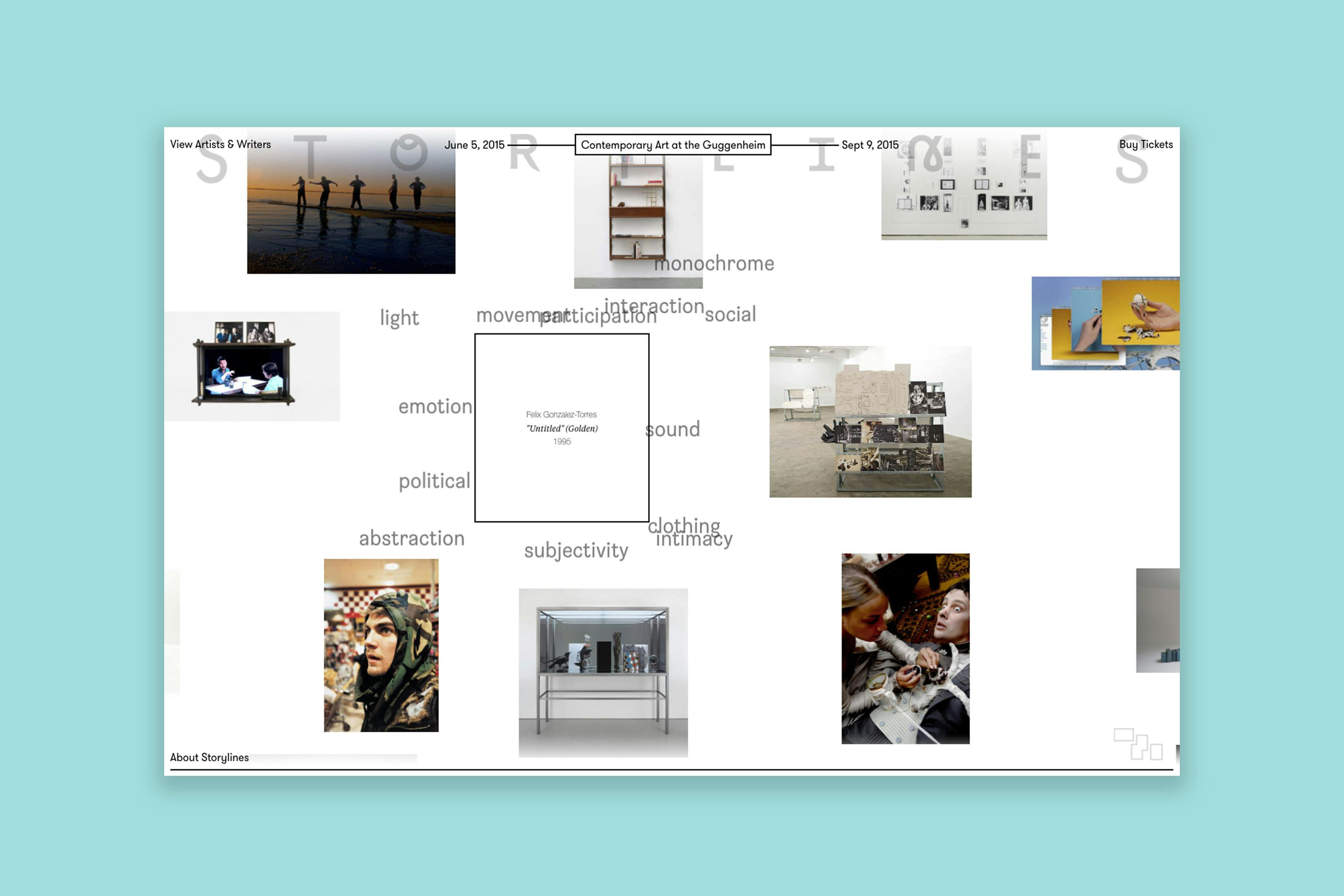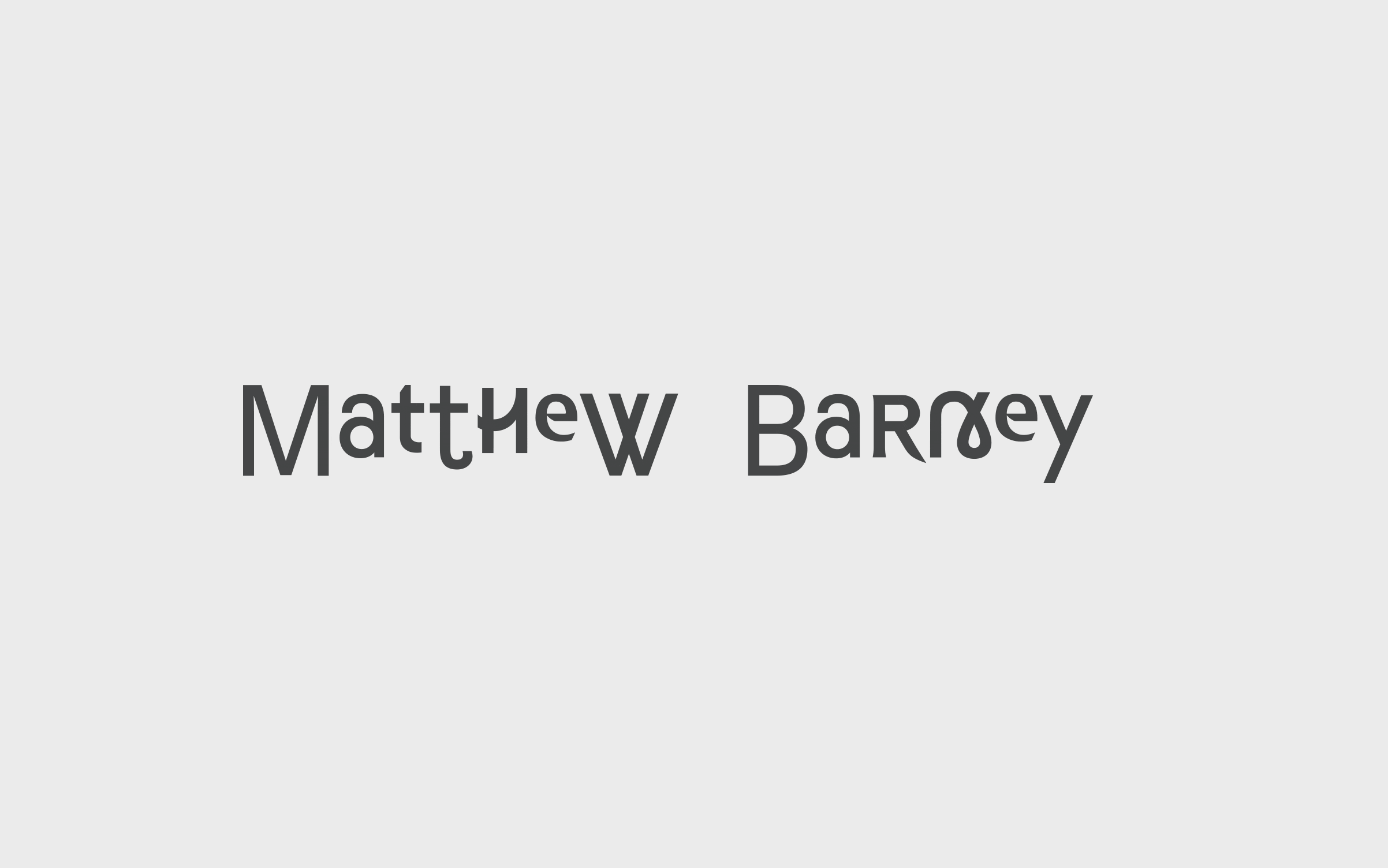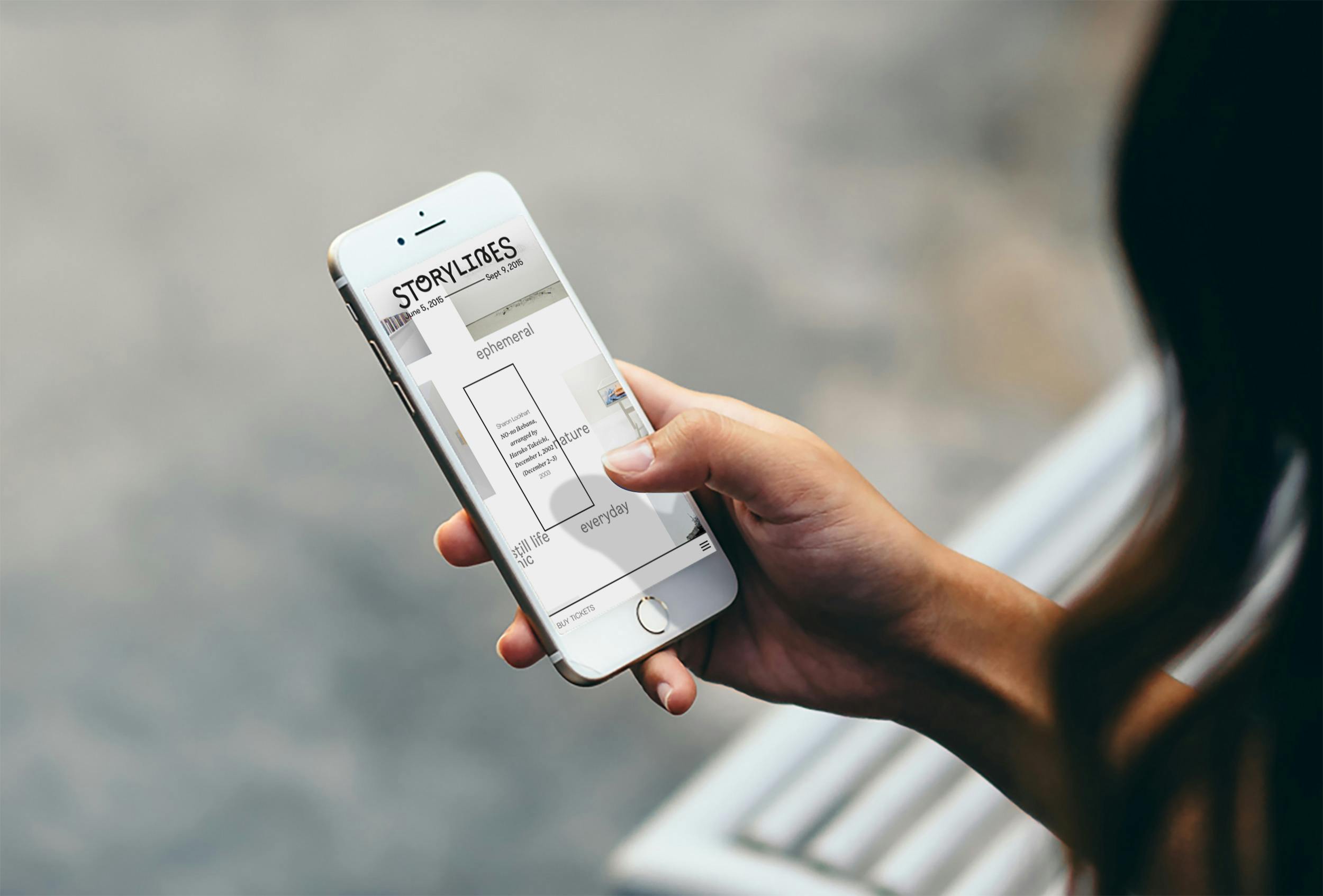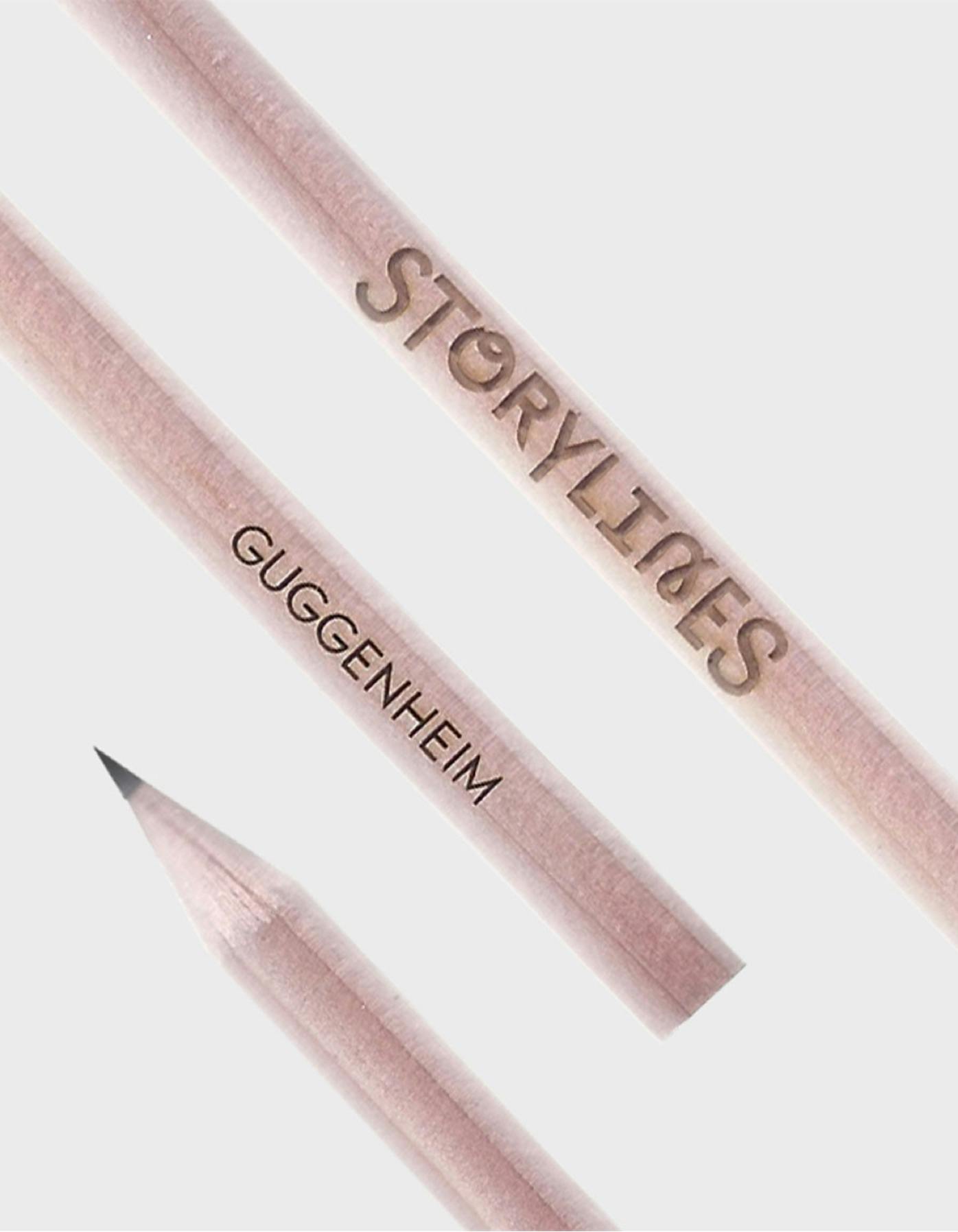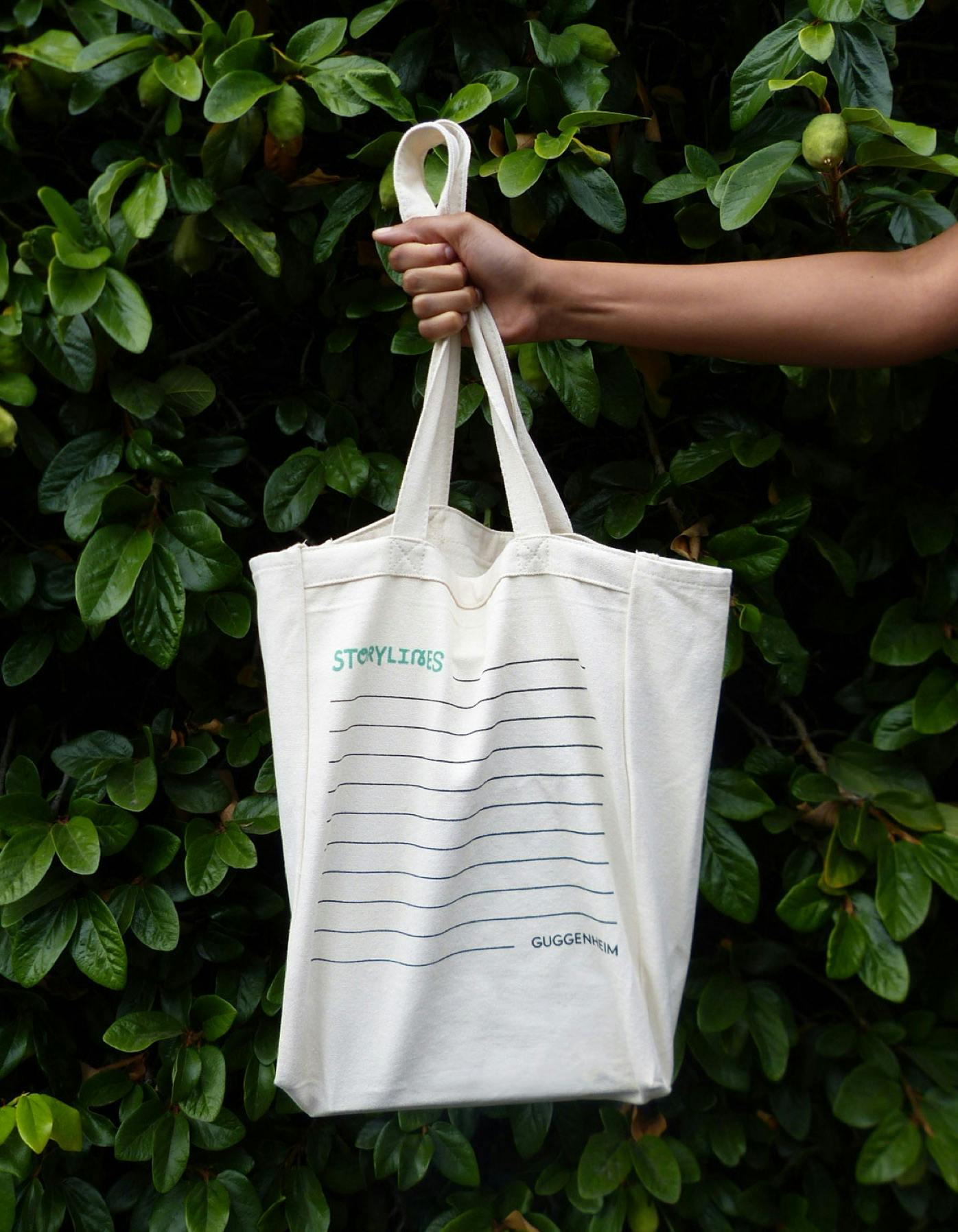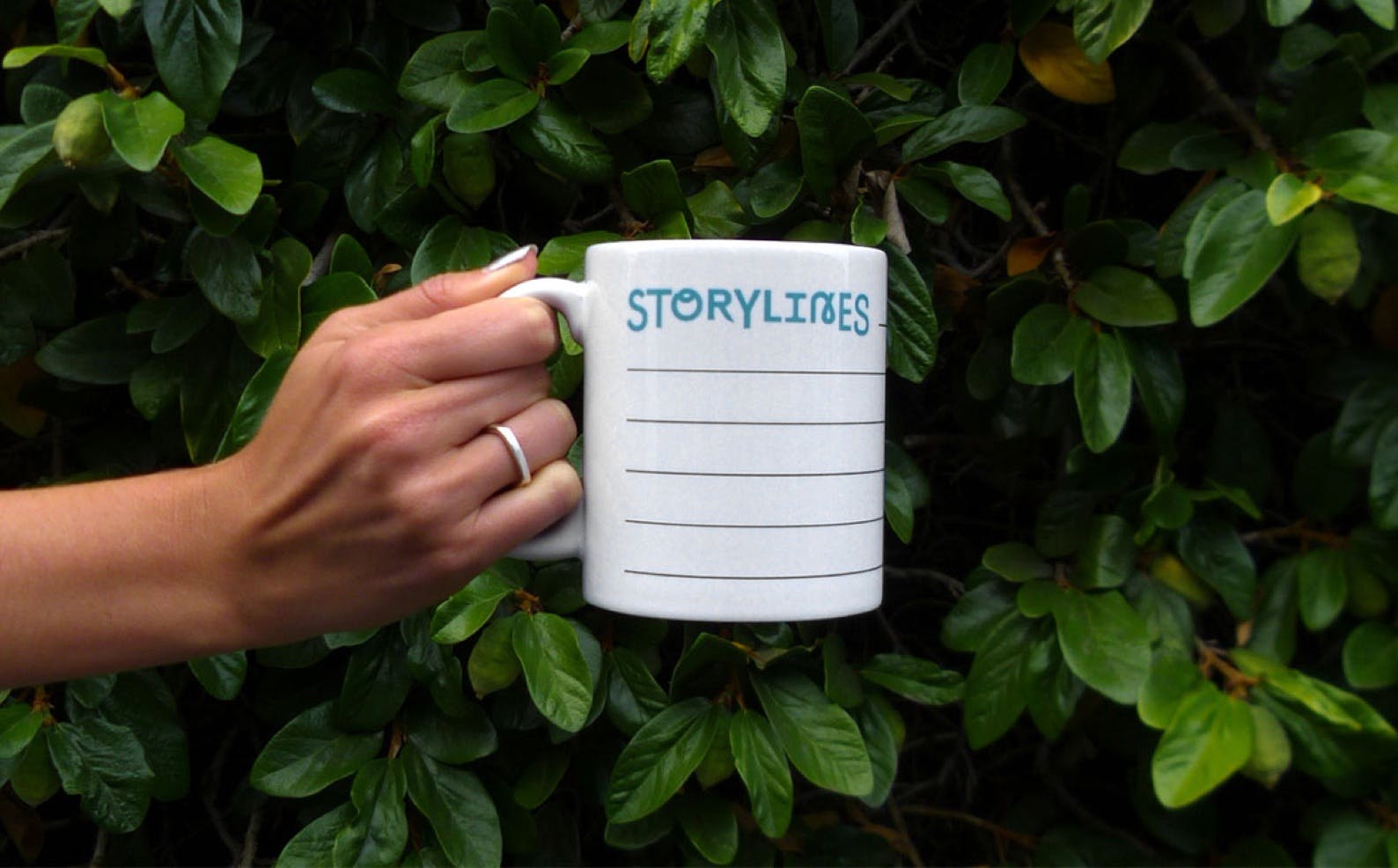 The Action
We created an experimental microsite and visual identity that bridged content from within the museum and online. The diversity of artists, mediums and processes in the exhibition inspired a visual identity with multiple typefaces. In addition to the Storylines title graphic, all artist names featured a selection of contemporary typefaces from various foundries around the world; each name was individually designed to create a unique arrangement of letterforms.

Author texts and artist works came together in the microsite's interactive navigation. On the landing page, clusters of words circulated selected works. These words, chosen with the help of Guggenheim's curatorial team, illuminated shared concepts and terms distilled from the texts. For more about the design and concept, read: Art, Fonts, and Stories: Designing the Site for the Guggenheim's Storylines Exhibition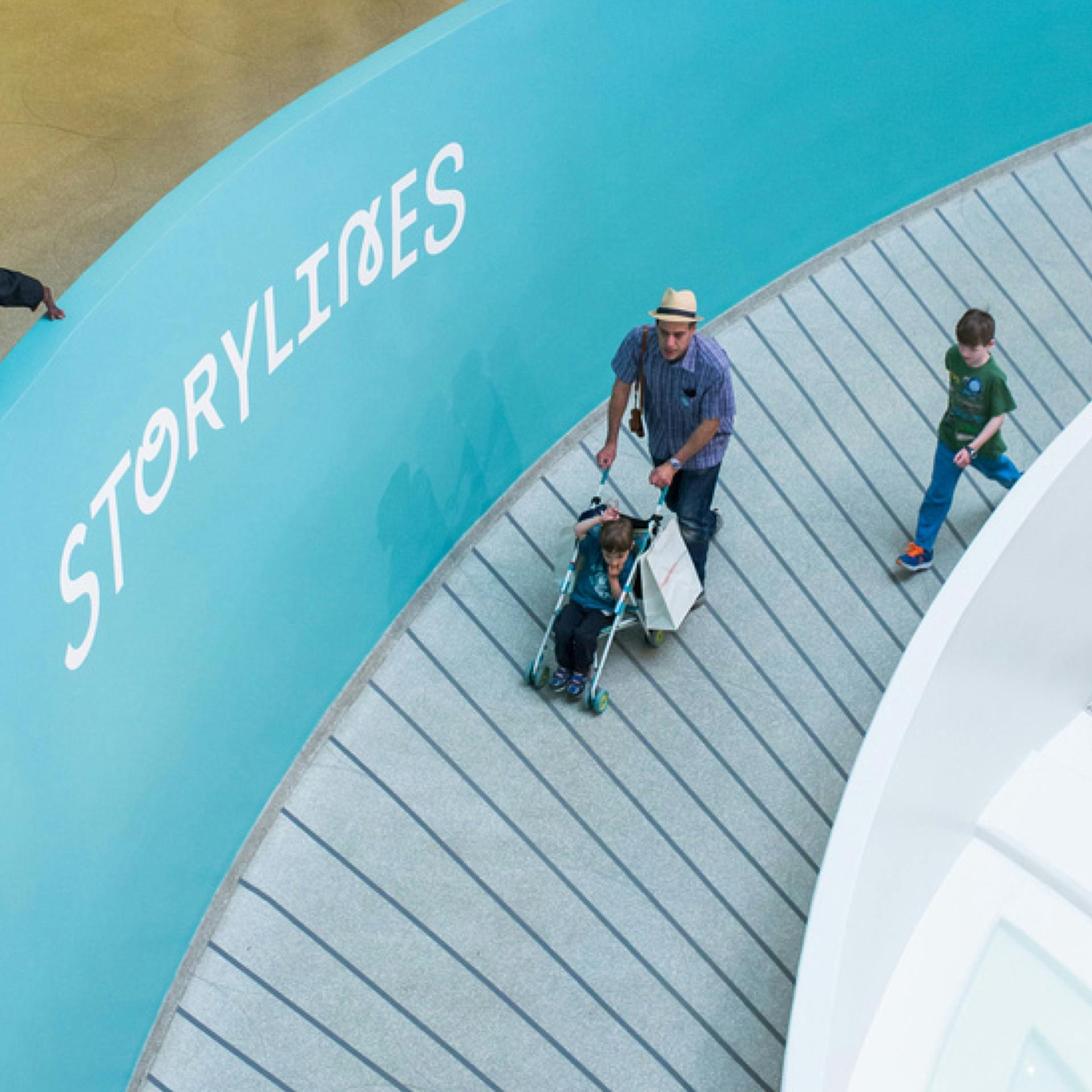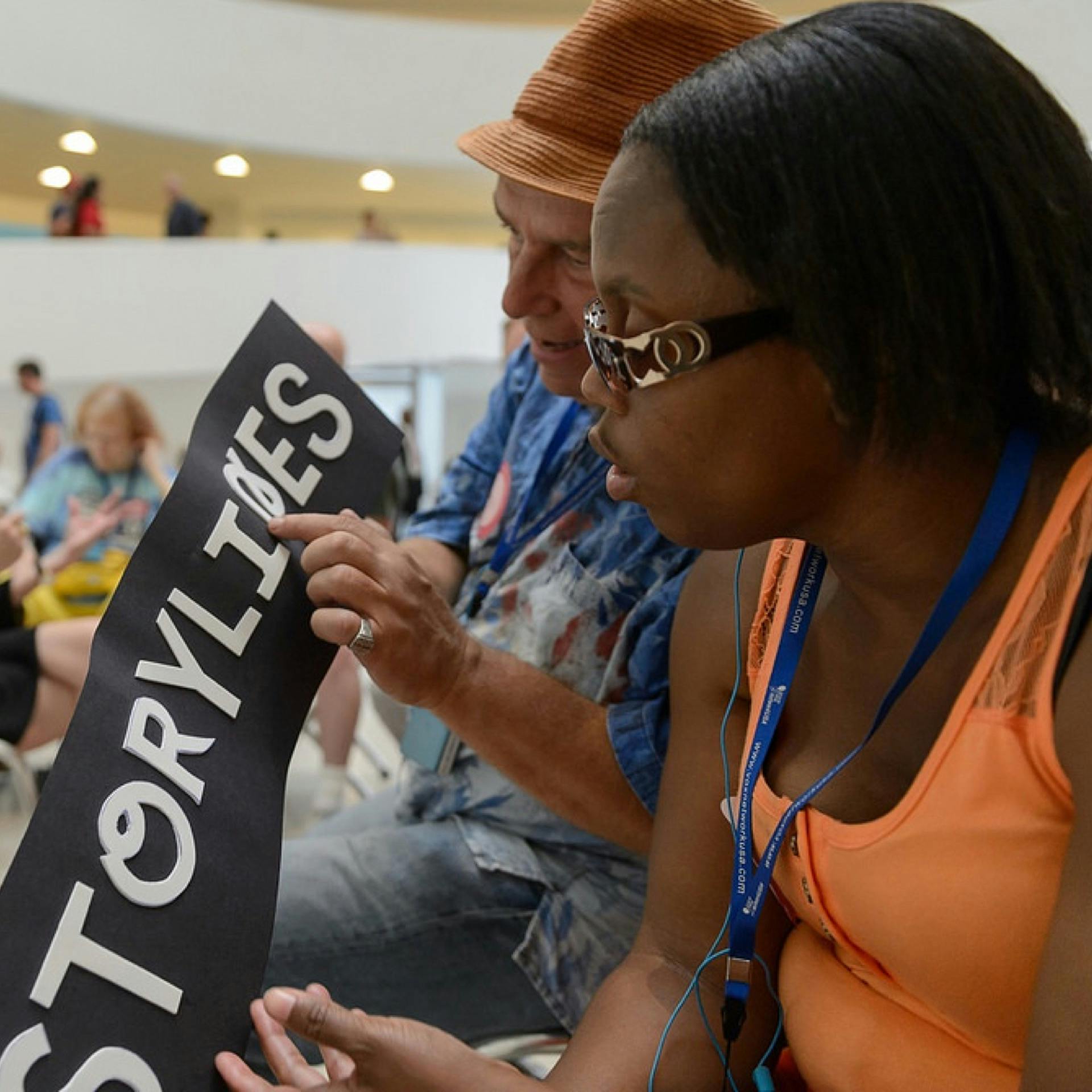 The Result
A true showcase of Use All Five's strengths,the Storylines microsite received attention on various design websites, including a 2016 Webby Award nomination. It was also a pivotal project for Use All Five—galvanizing our talents in design and technology and engaging our most creative ambitions—Storylines is a project that led to a continuous flow of similar work down the road, beginning a longstanding reputation of delivering incredibly high-quality and high-touch work for cultural and academic institutions.