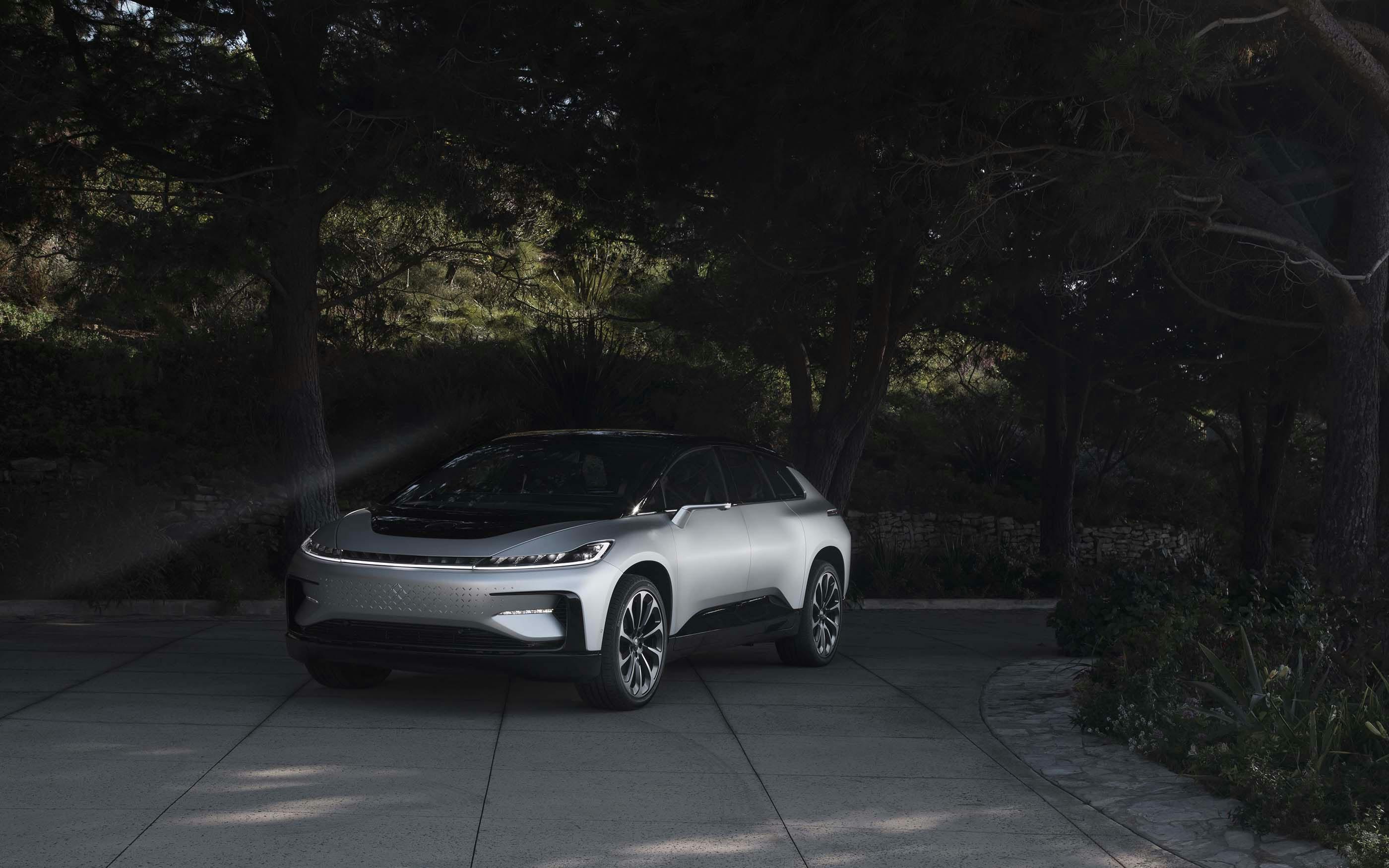 Helping a contender with a lofty brand position enter one of the world's most foreboding categories
Introduction
Faraday Future is reenvisioning the role that automobiles play in everyday life. Their core team approached us after launching FF.com as a landing page to immense fanfare in China and the US. Our team led the charge to formalize and evolve the groundwork they'd already laid, creating a highly usable, futuristic website that spoke to the power of the brand.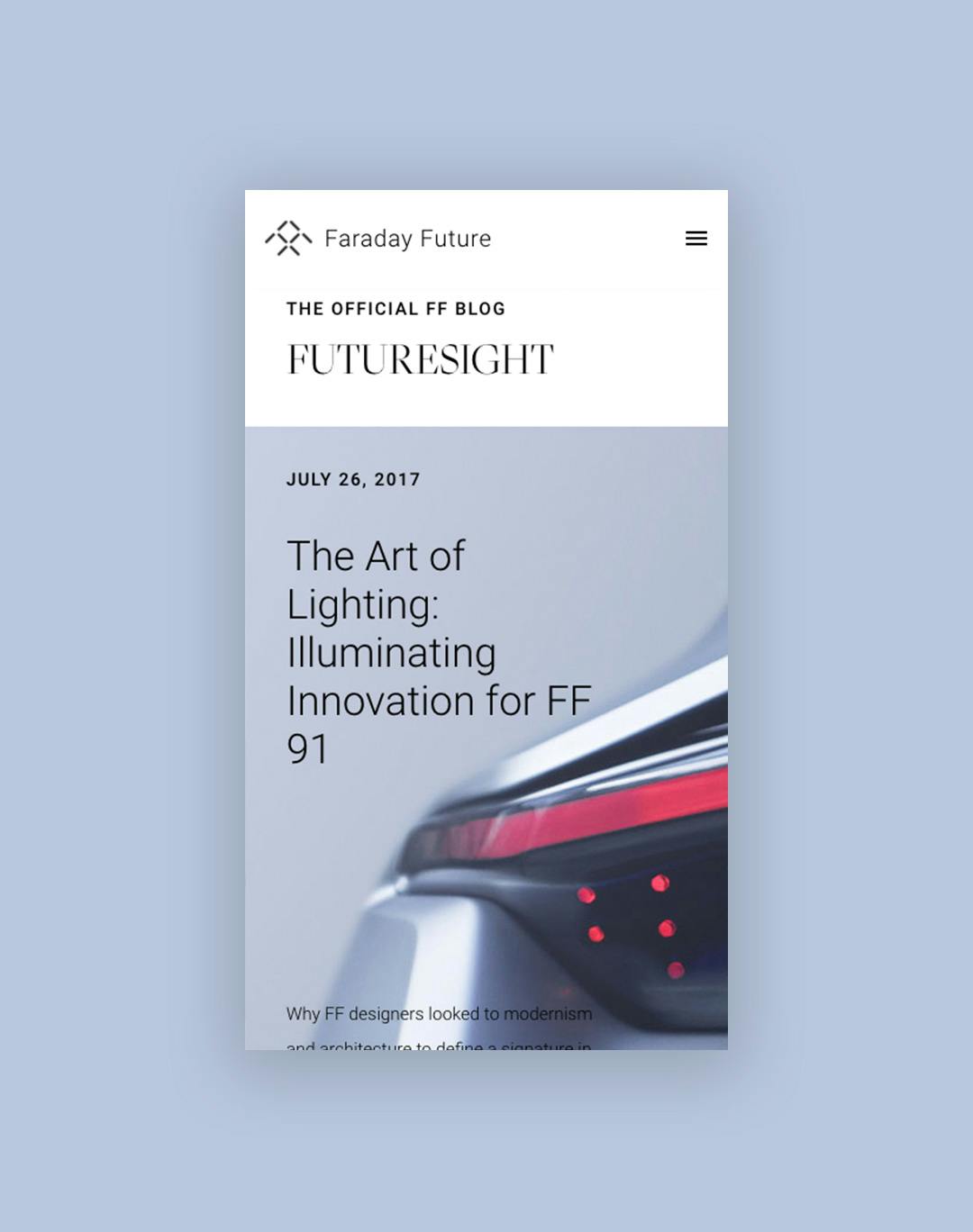 The Ask
Faraday Future, the architects of the next generation of premium electric vehicles, is growing rapidly and introducing groundbreaking innovations in the automotive industry. When we met, they had just acquired FF.com, and needed help in establishing an even stronger online presence to help their automotive innovations reach the world.
The highly polished aesthetic and the tech demands of the site we dreamed up together made this a particularly enjoyable challenge. Faraday Future wanted to be the biggest thing to happen to the automotive industry since Tesla, and we helped them get there.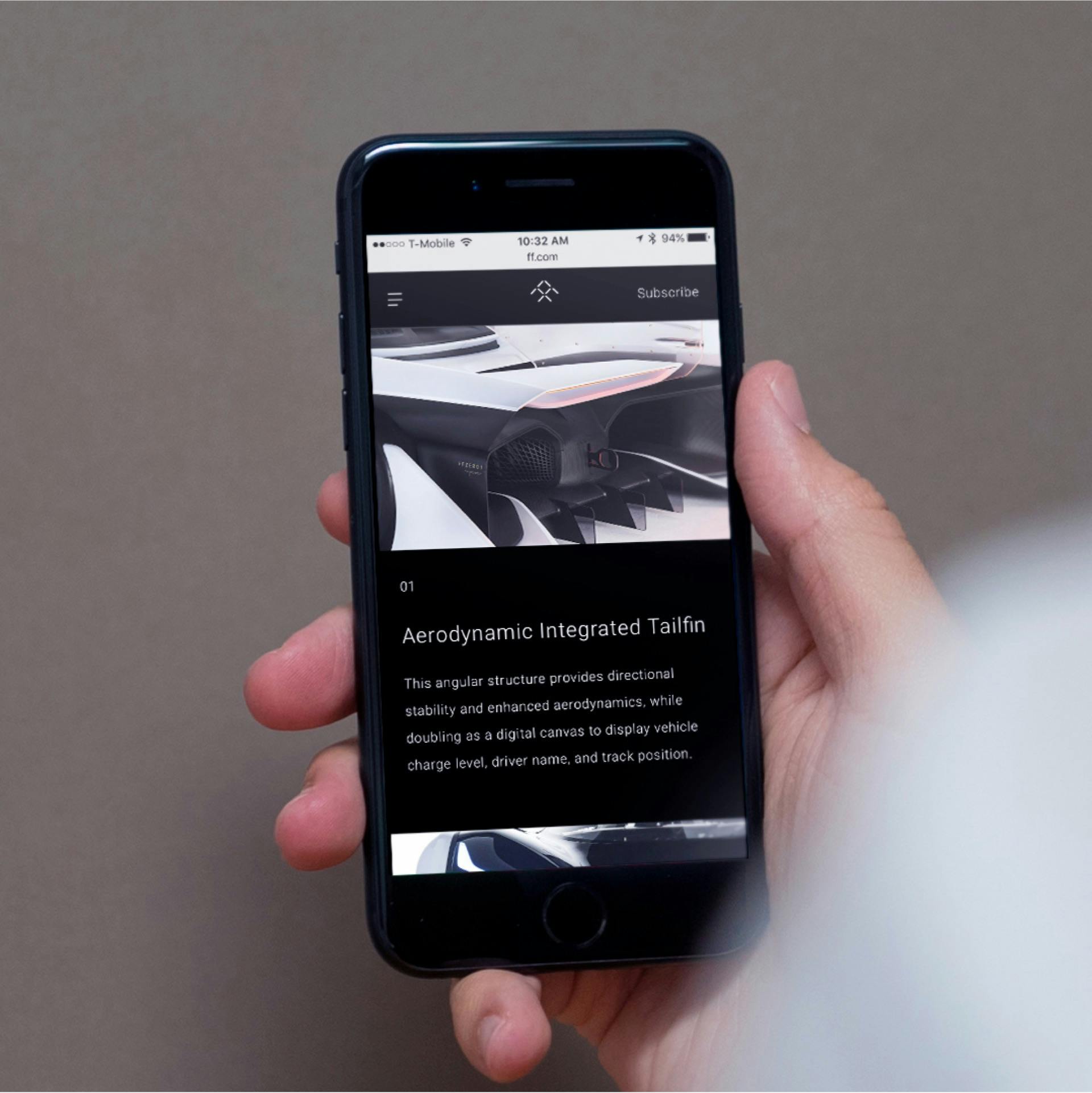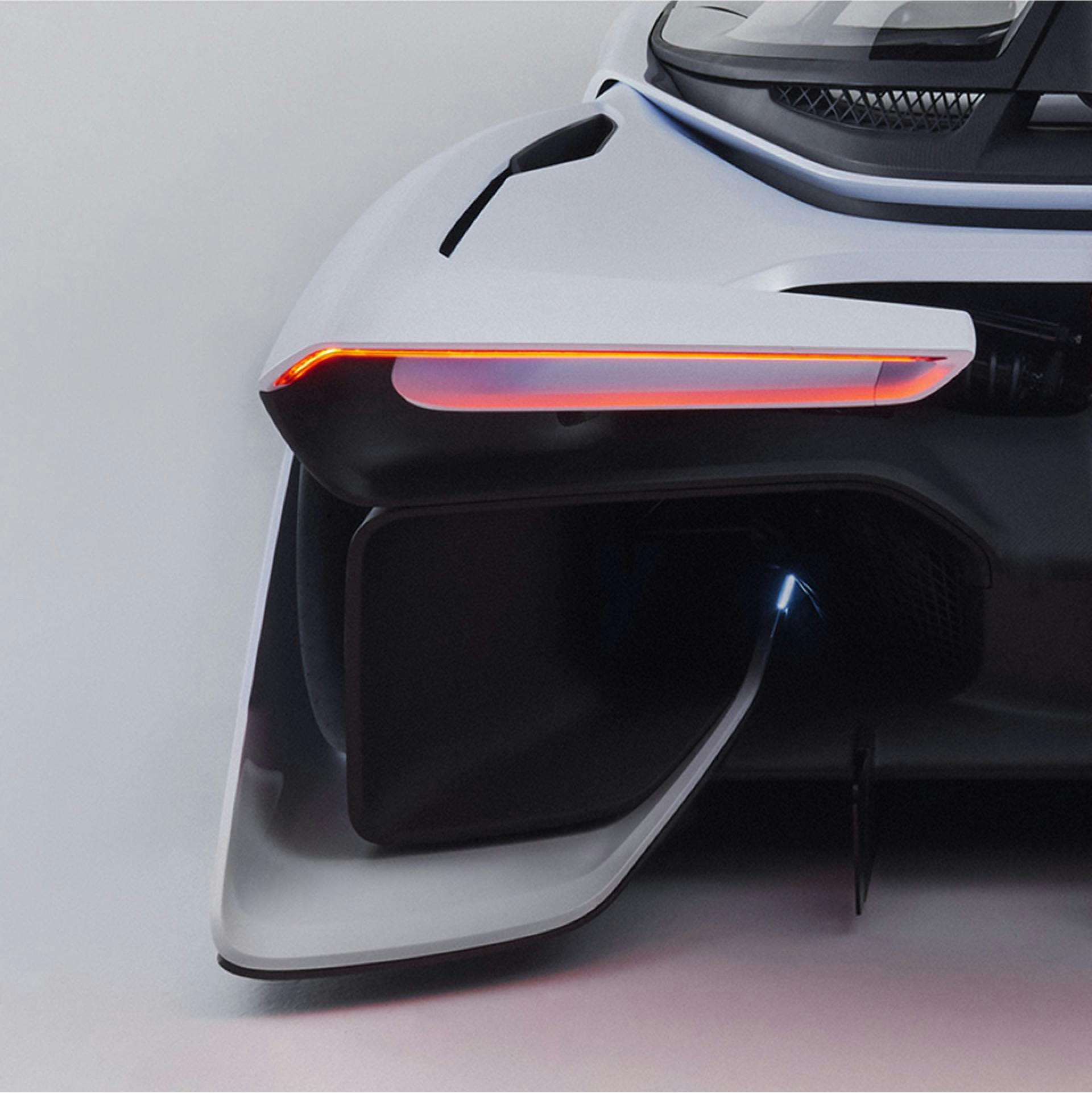 The Action
We constructed a seamless user-experience and developed the newly acquired FF.com, helping to take their site to the next level. Utilizing only HTML, CSS, and Javascript, the new online experience explores their concept vehicle in-depth, giving users insight into the aesthetic and technical details of the FFZero1, from the vehicle's UX to its micro and macro design & engineering details. FutureSight allows audiences to stay up-to-date with any media or news posted by Faraday Future.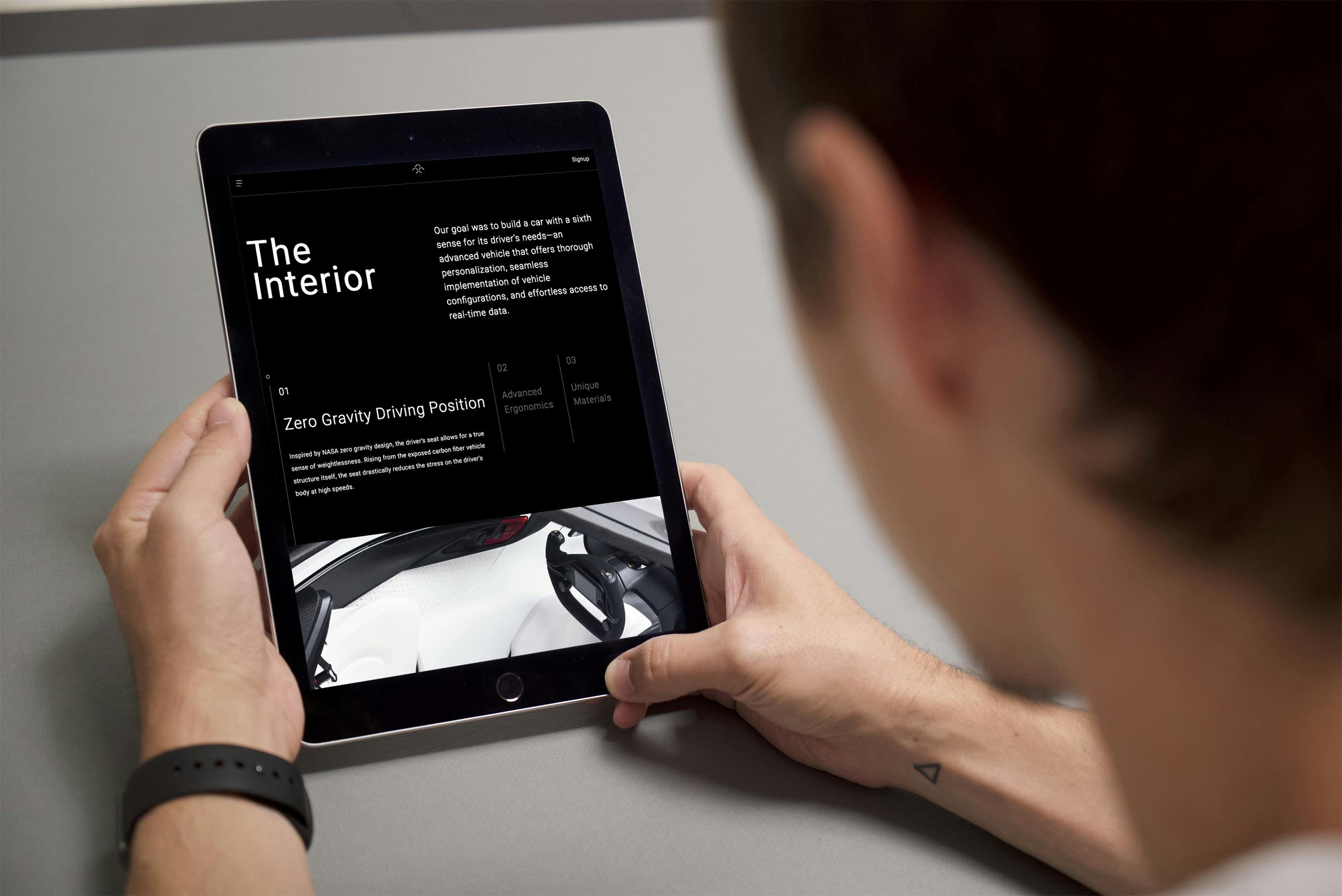 The Result
In addition to the lauded web experience, we also created and animated a sizzle reel which spotlighted the new FF.com. In April 2016, the sizzle reel premiered at Faraday Future's launch event in China to great fanfare.