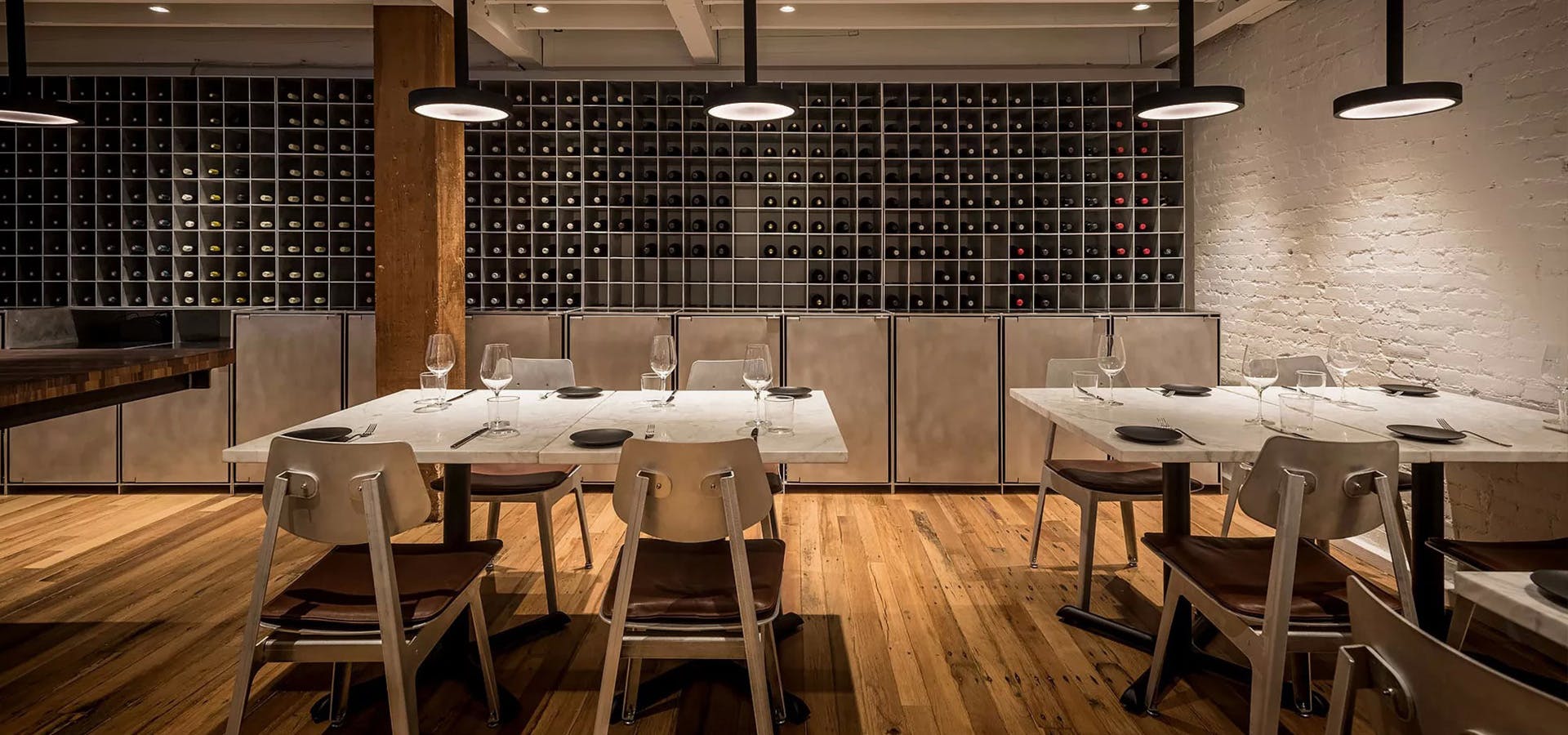 Bringing the all-day affair feel of a French-American restaurant to life in the digital realm
Introduction
Bon Temps is a new French-American restaurant based in the Downtown LA Arts District, headed by chef Lincoln Carson. The restaurant's name translates to "Good Times" in French. In the spirit of its name, the restaurant can be enjoyed at any time of day.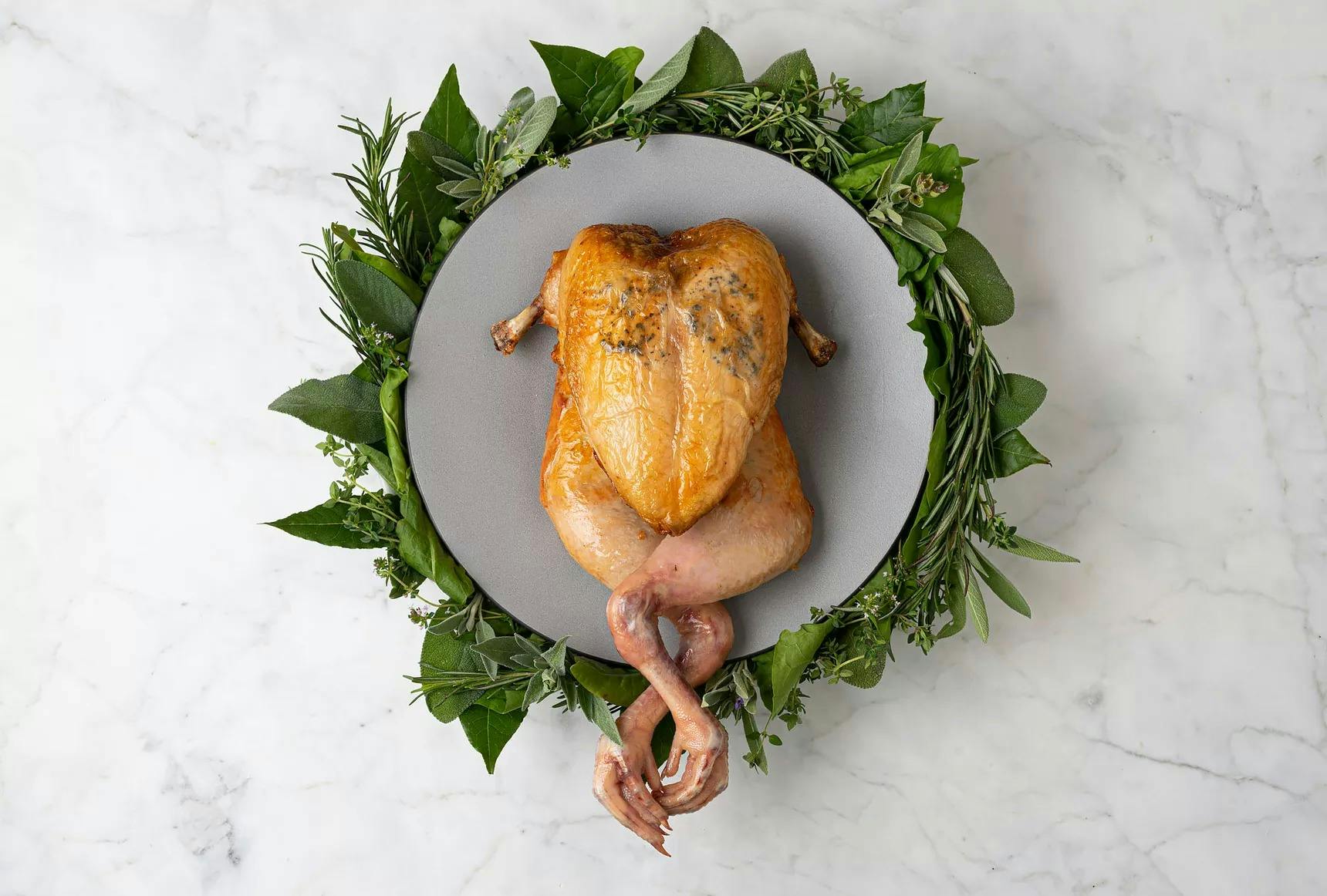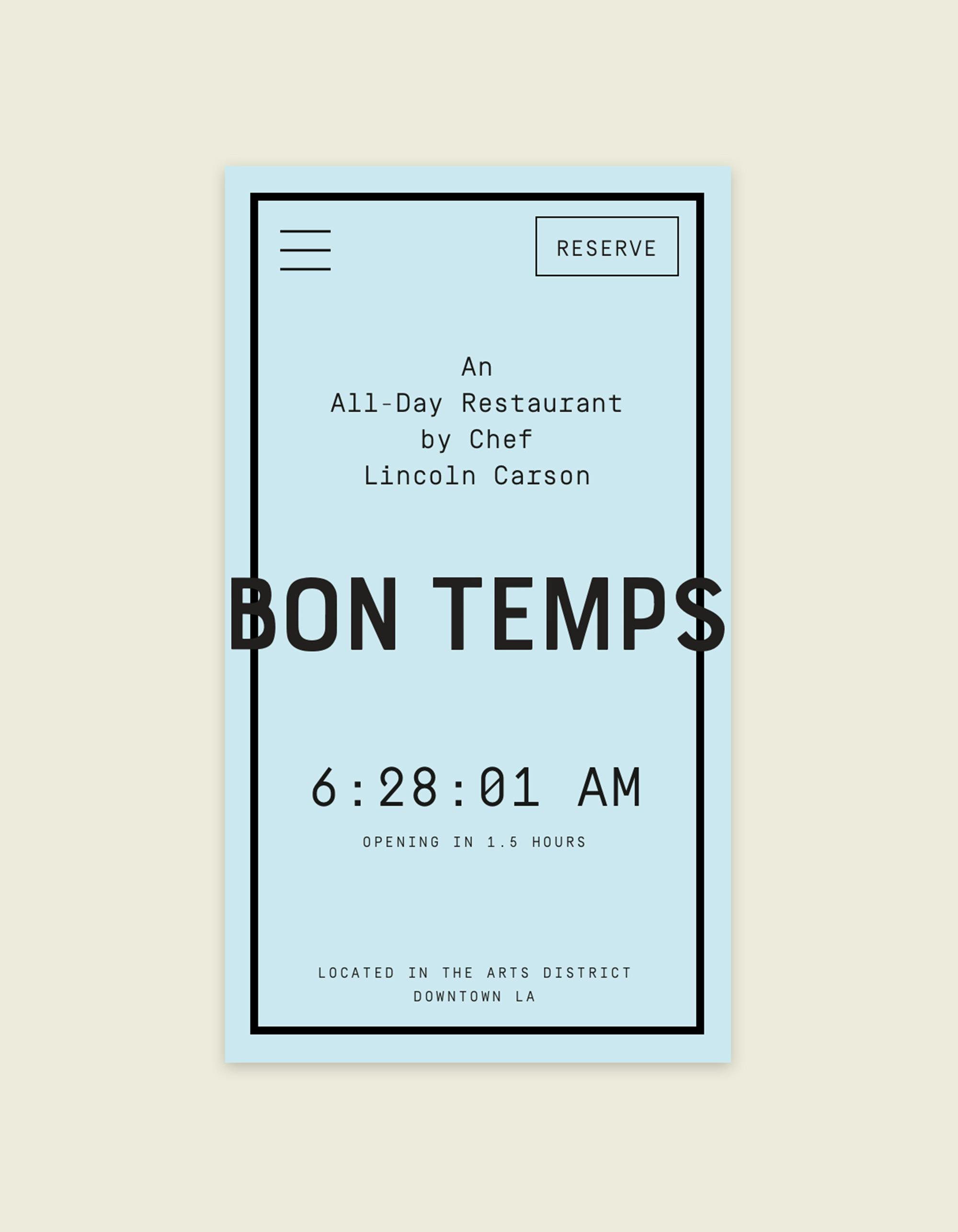 The Ask
Chef Carson wanted visitors to know that the restaurant would be an "all-day affair," with service for breakfast in the morning, lunch, oysters in the afternoon, dinner, and drinks in the evening. We worked with Carson and the Sprout LA team to design and develop a website that would capture the spirit of the restaurant.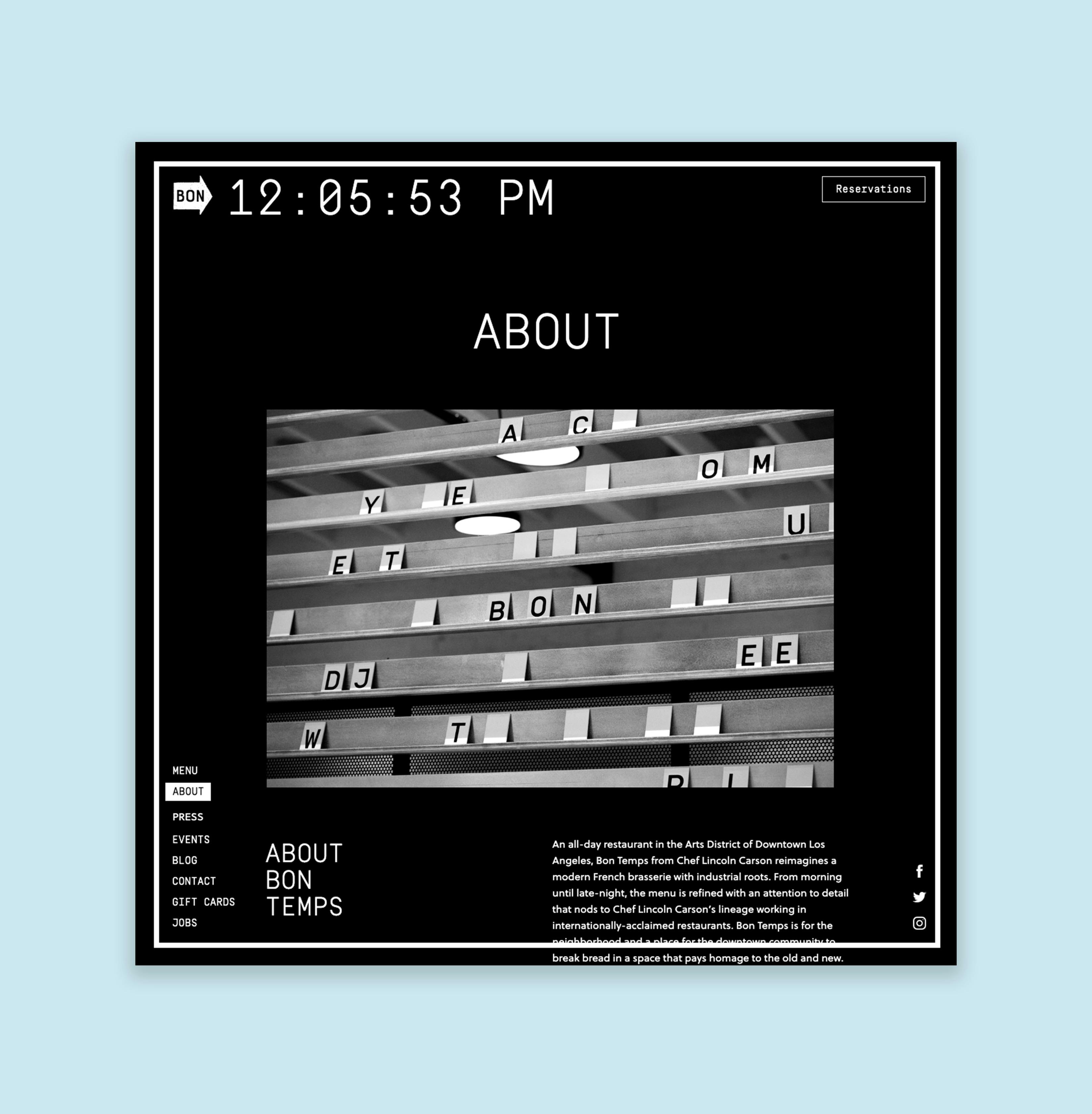 The Action
We worked to concept various clever ways to incorporate the story of time and of enjoyment without distraction into the site, ultimately seeking to build an experience that leaned into all of the points of inspiration for the restaurant itself.
The design features a multi-color palette with minimal typography, to compliment the restaurant's branding (by Faust Levino). Each page is framed by a fixed white border, which contrasts with scrollable content through the border's center. 
One of the central details of the design is the site's large time stamp. Each page features a prominent listing of the hour, minute, and second, always current and ticking throughout the day. This detail reinforces a sense of the restaurant's "all day" schedule, with varying color themes assigned to each phase of the day. 
We pushed the limits of WordPress to create an easy-to-use backend.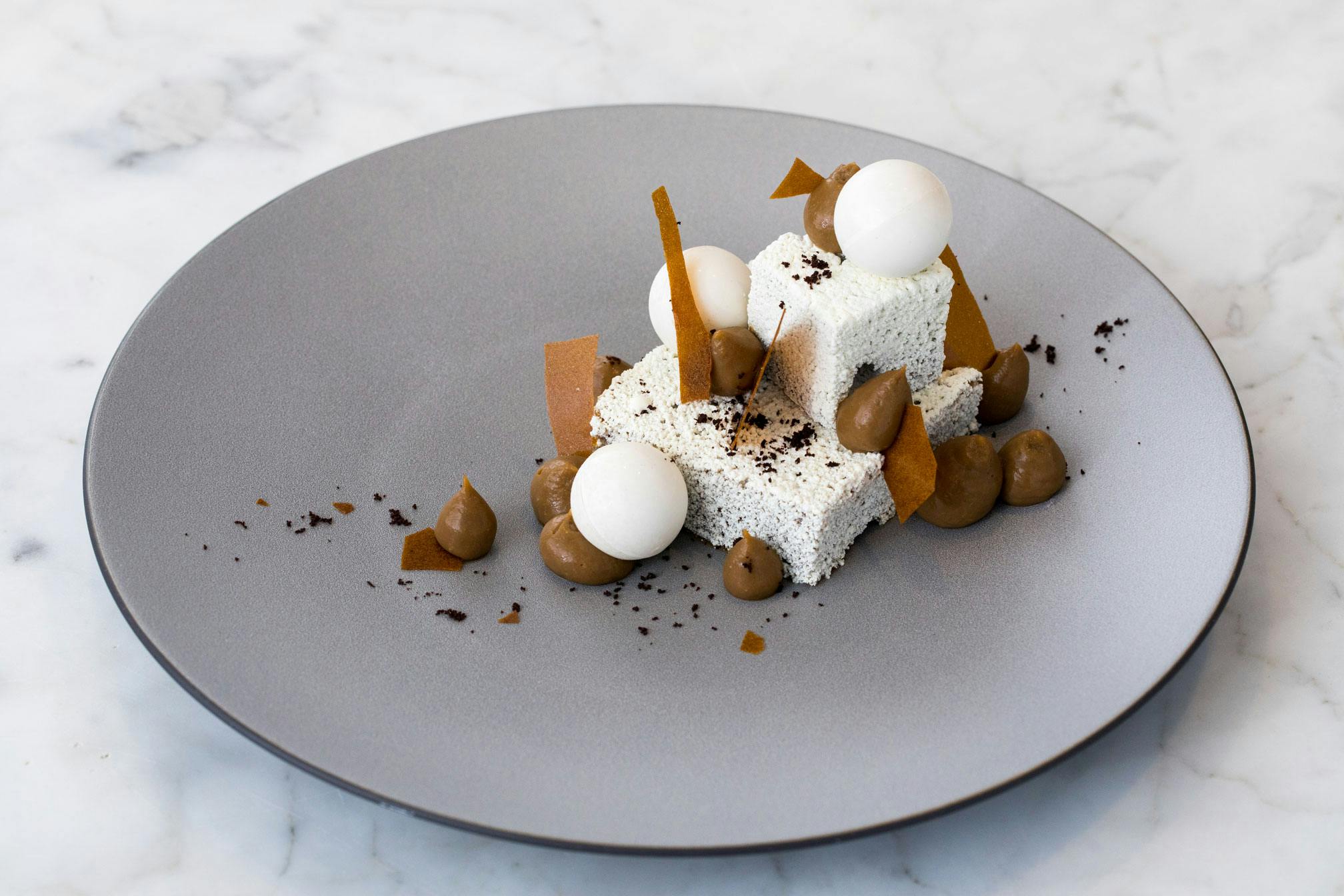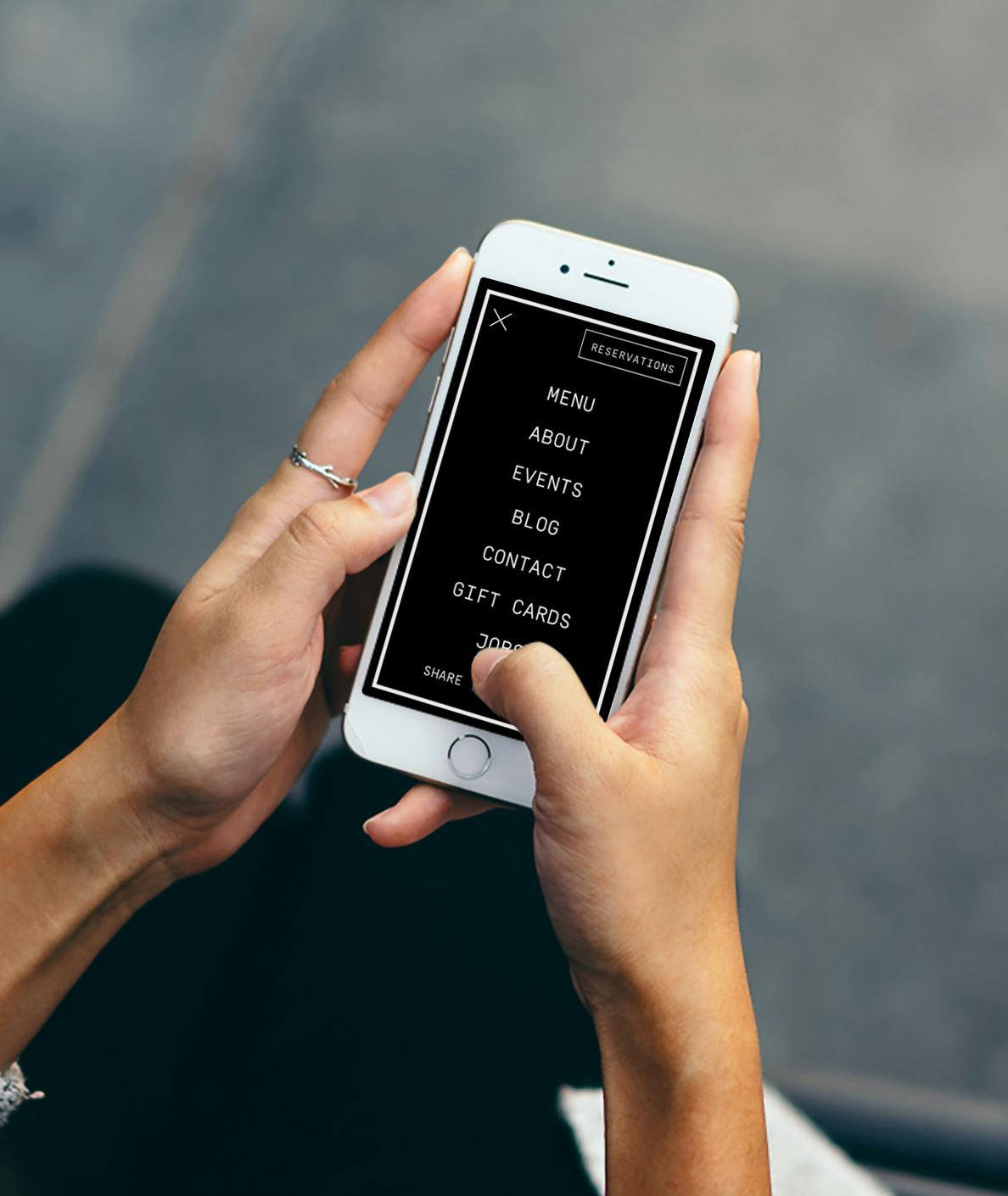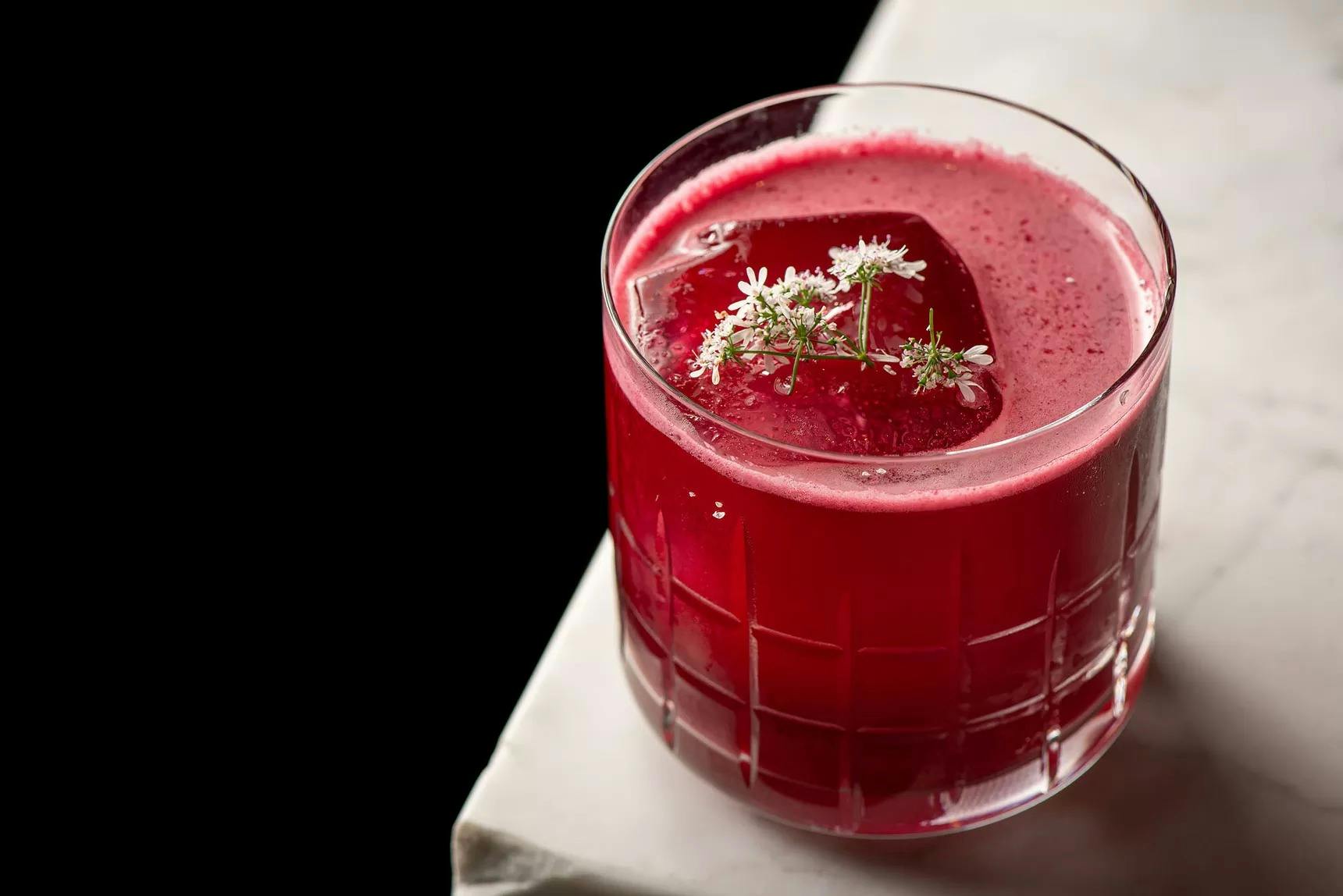 The Result
We launched the site in time for the restaurant's opening, giving potential guests a way to learn about the restaurant, preview the menu, and make reservations ahead of arrival. Curious eaters can click the website's timestamp to see if the restaurant is open, and what phase of service the restaurant is in. The website was built and designed to be flexible enough to adapt as the restaurant grows.