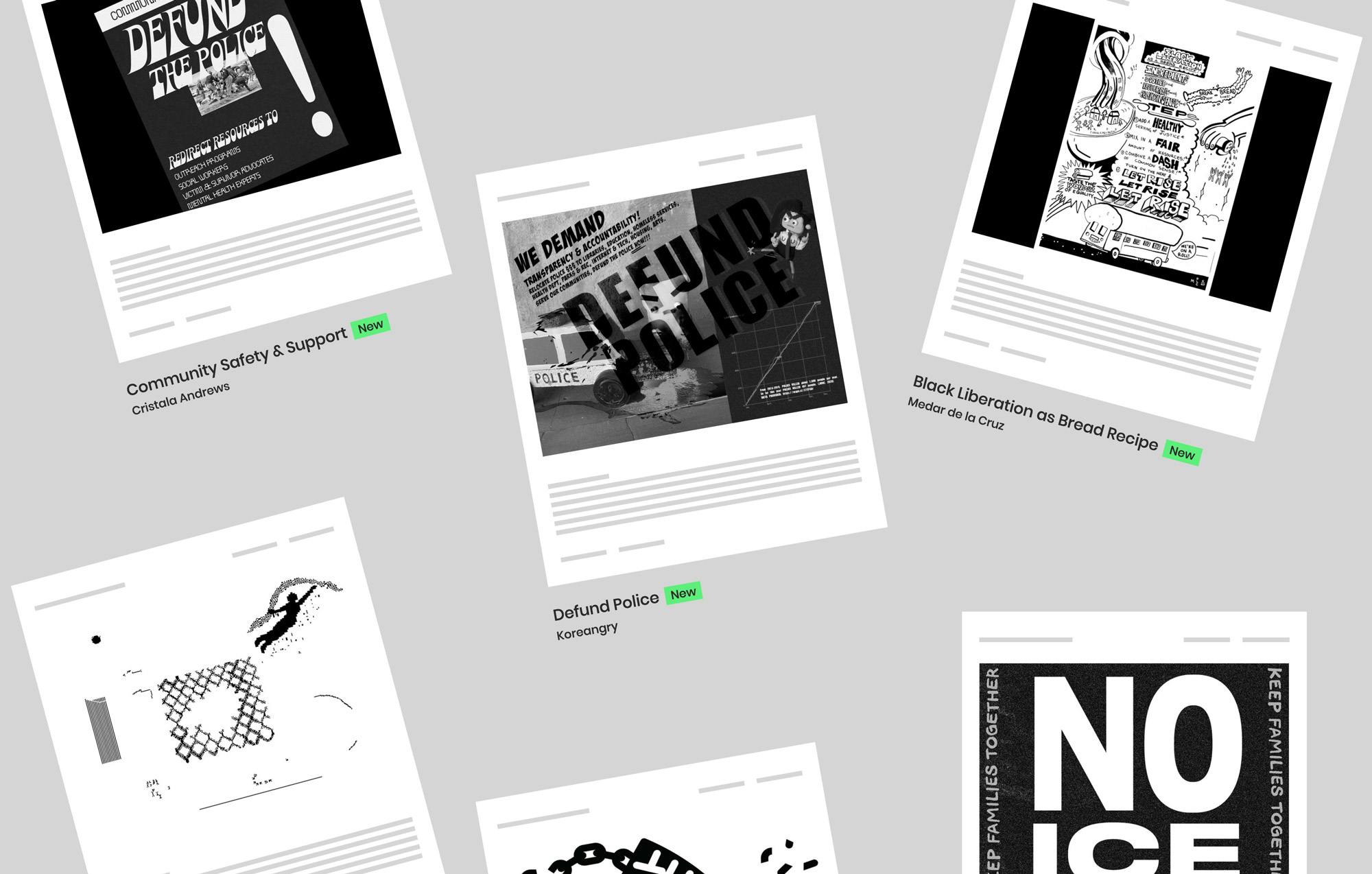 Introduction
We brought design and technology thinking to the table in order to facilitate communication between people and politicians. Mailboxes and voicemail were full, so we created a retro-futuristic solution that helped concerned citizens demand justice across all manner of political issues.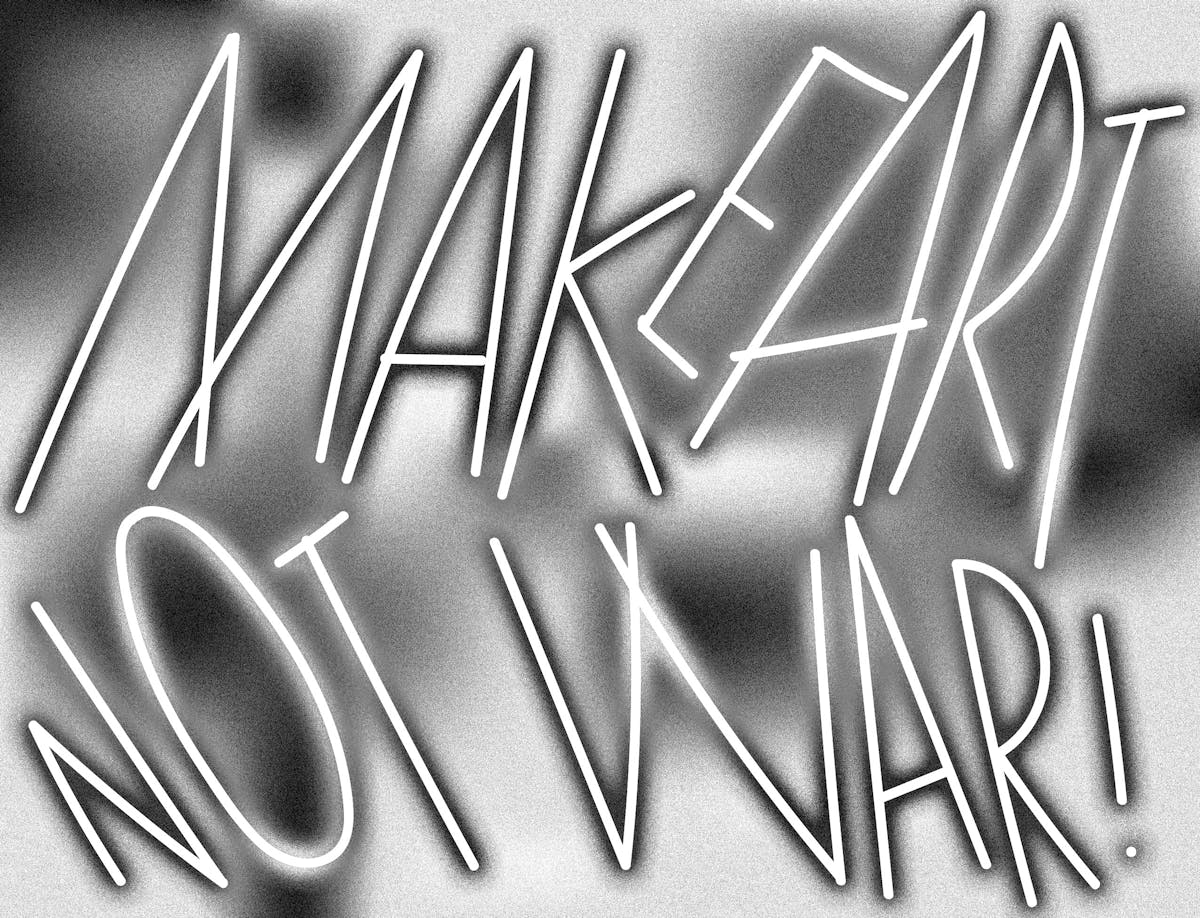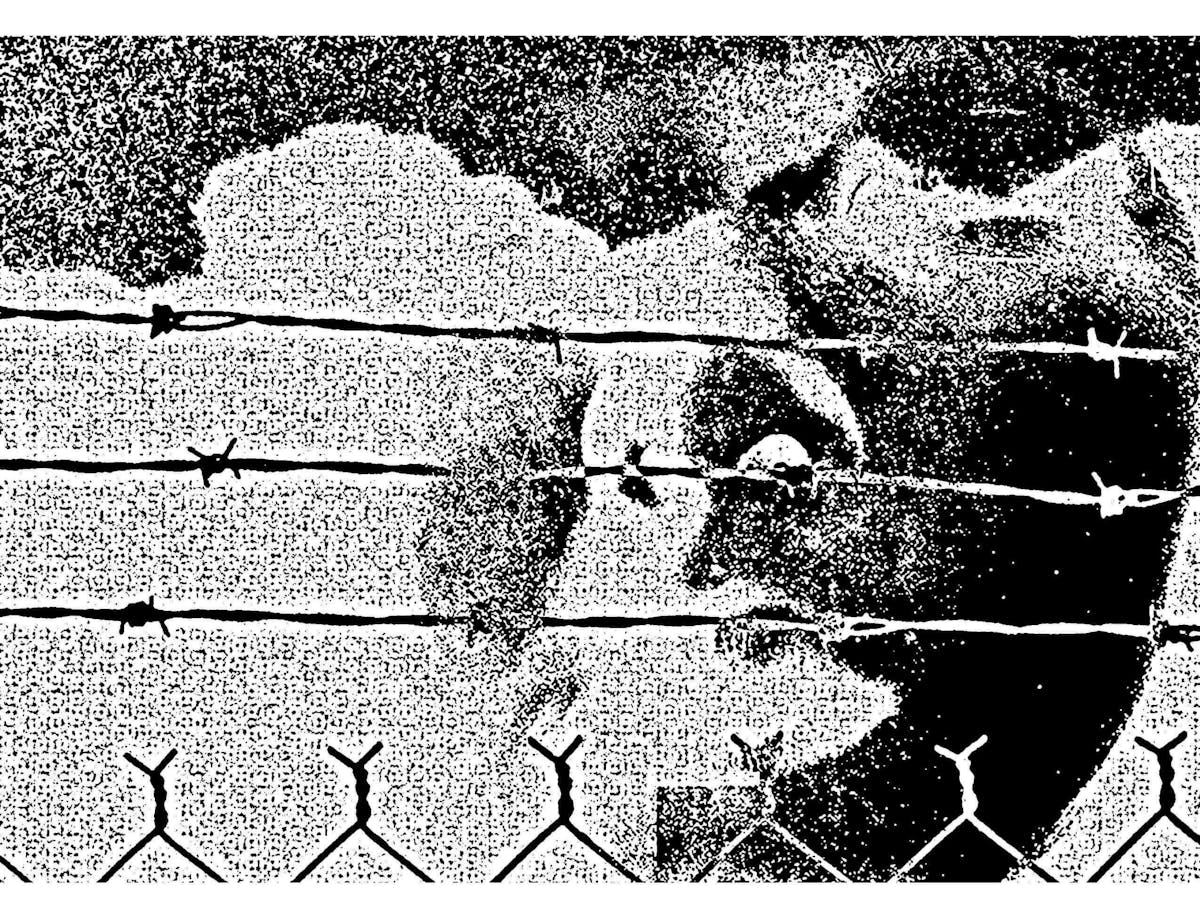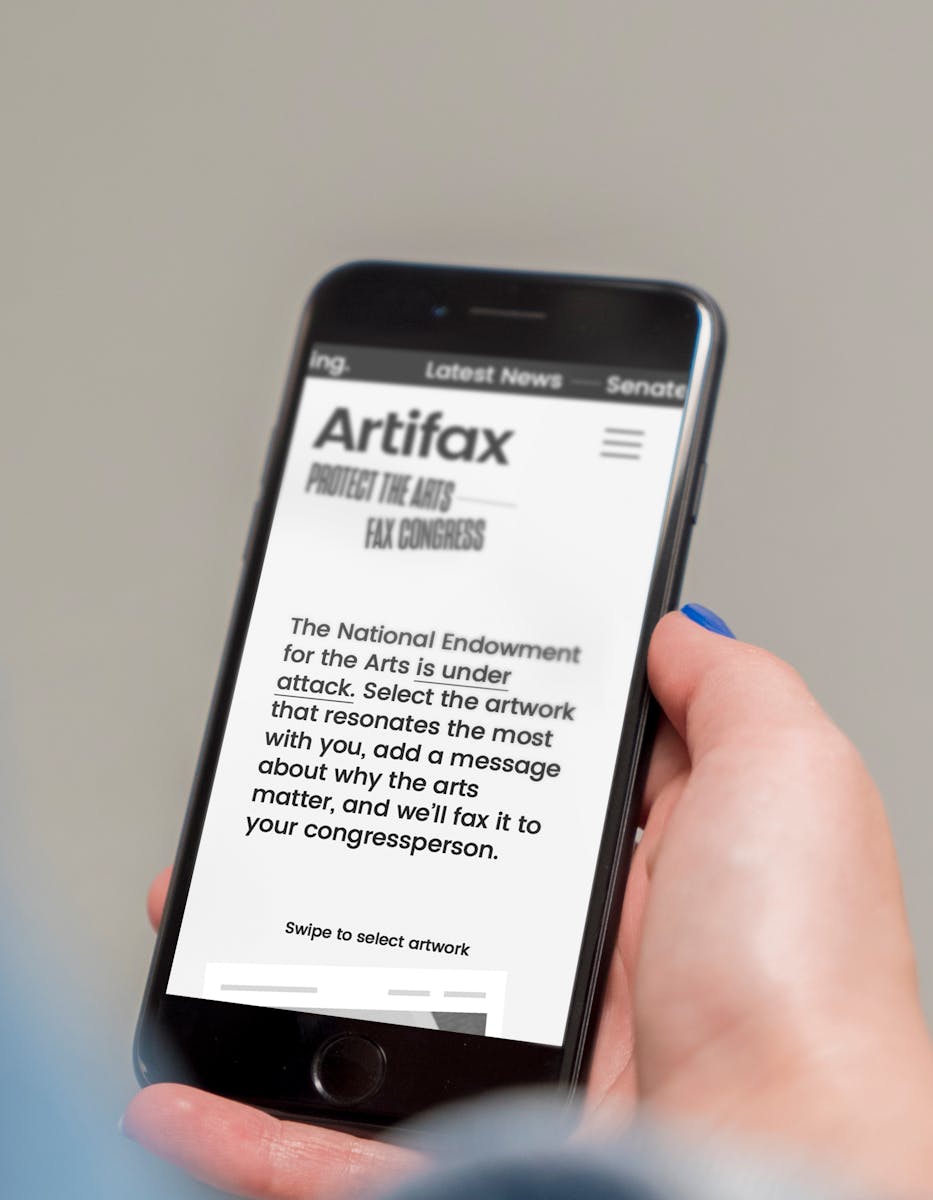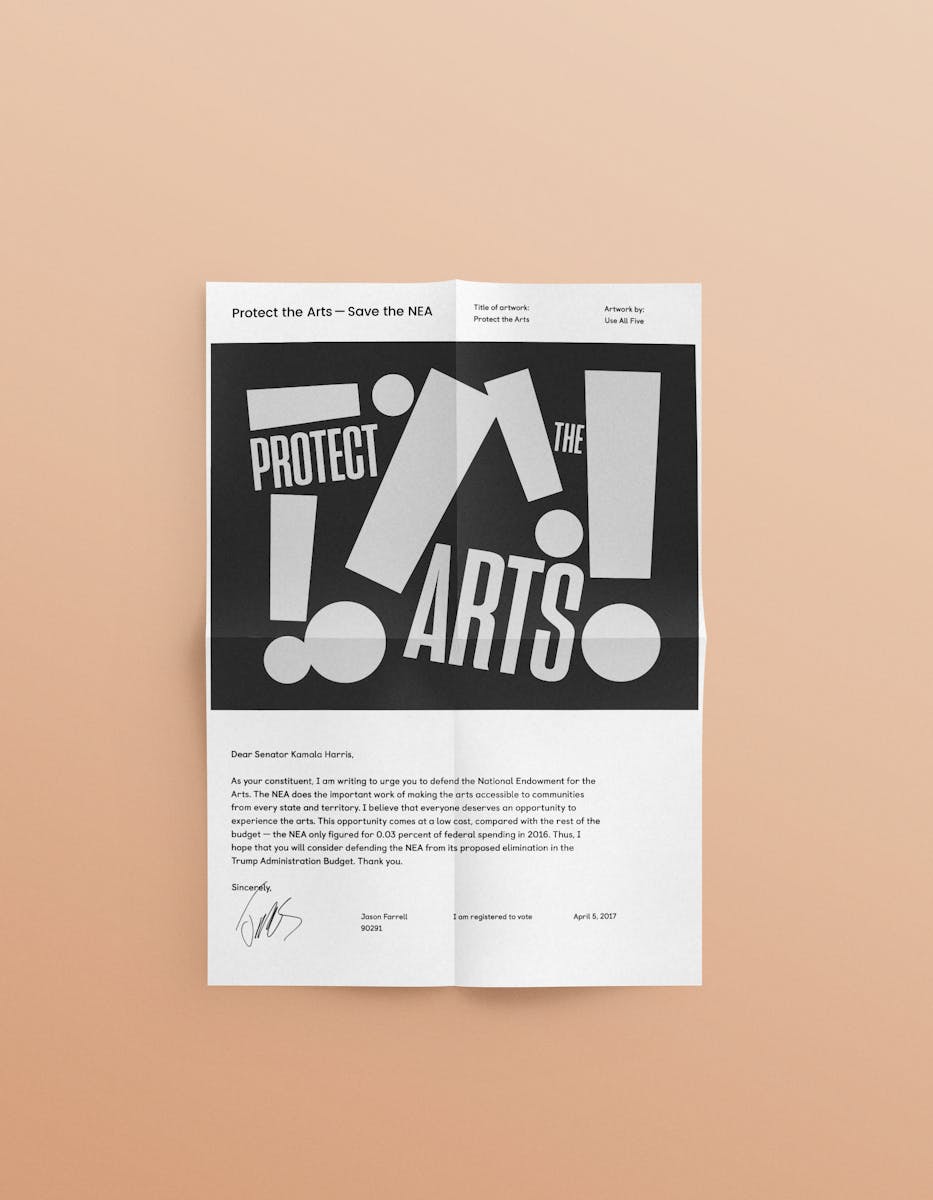 The Ask
The NEA had been under threat since the early days of the Trump administration. The 2018 budget proposal made it clear that the NEA was on the chopping block; they wanted to eliminate this crucial resource completely, despite the fact that the NEA amounts to a tiny fraction of the nation's discretionary spending. We needed to grab people's attention—Congress, in particular—to help save the NEA. As voicemail boxes got full, we decided to leverage an alternative technology to contact representatives, one that could inspire people to engage in new, exciting and even more visually persuasive ways.
Despite being born as a response to NEA budget cuts, this tool revealed itself to be even more ubiquitous than expected. As time wore on, the Trump administration and our moment in time gave more and more relevance to Artifax.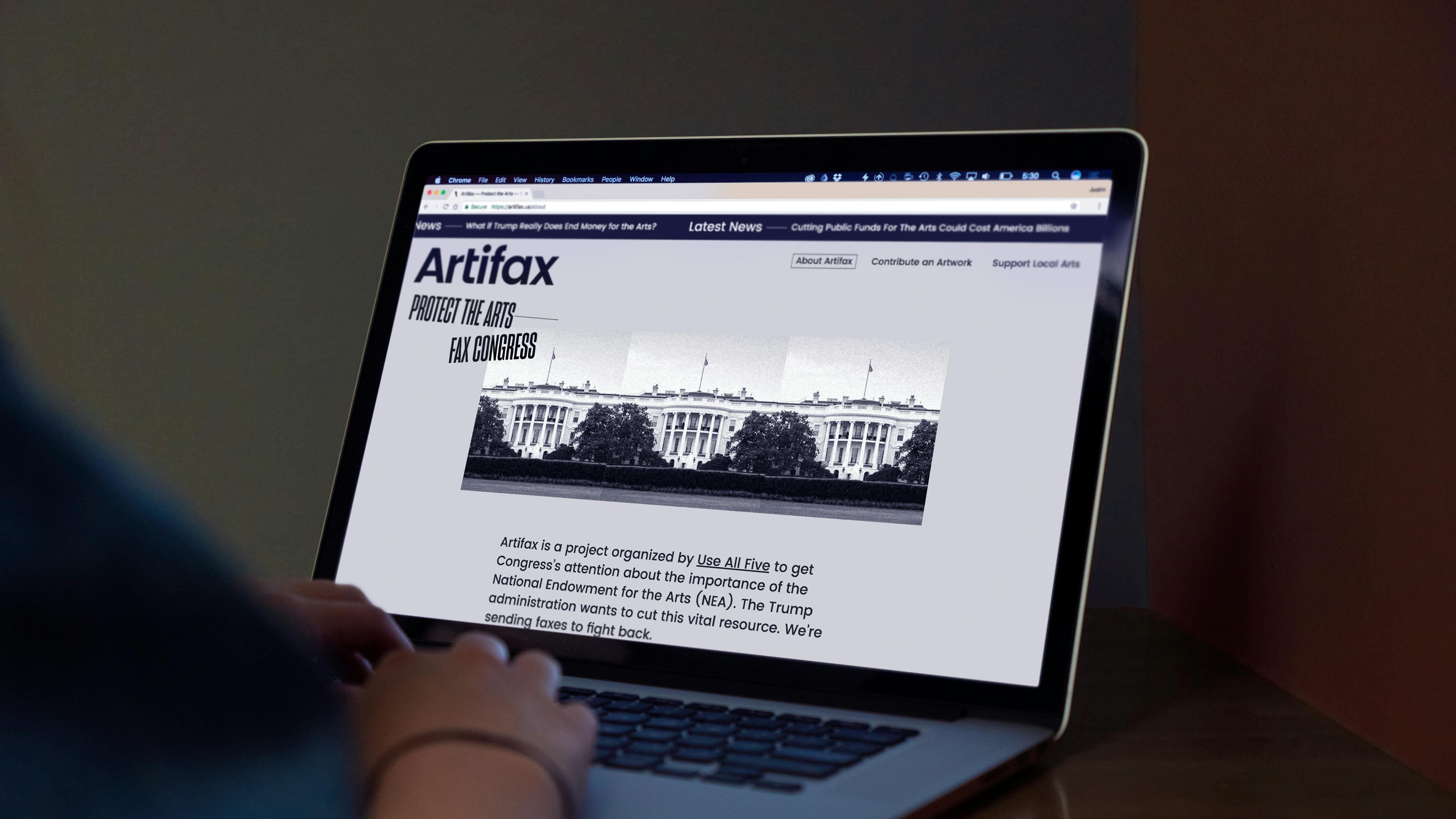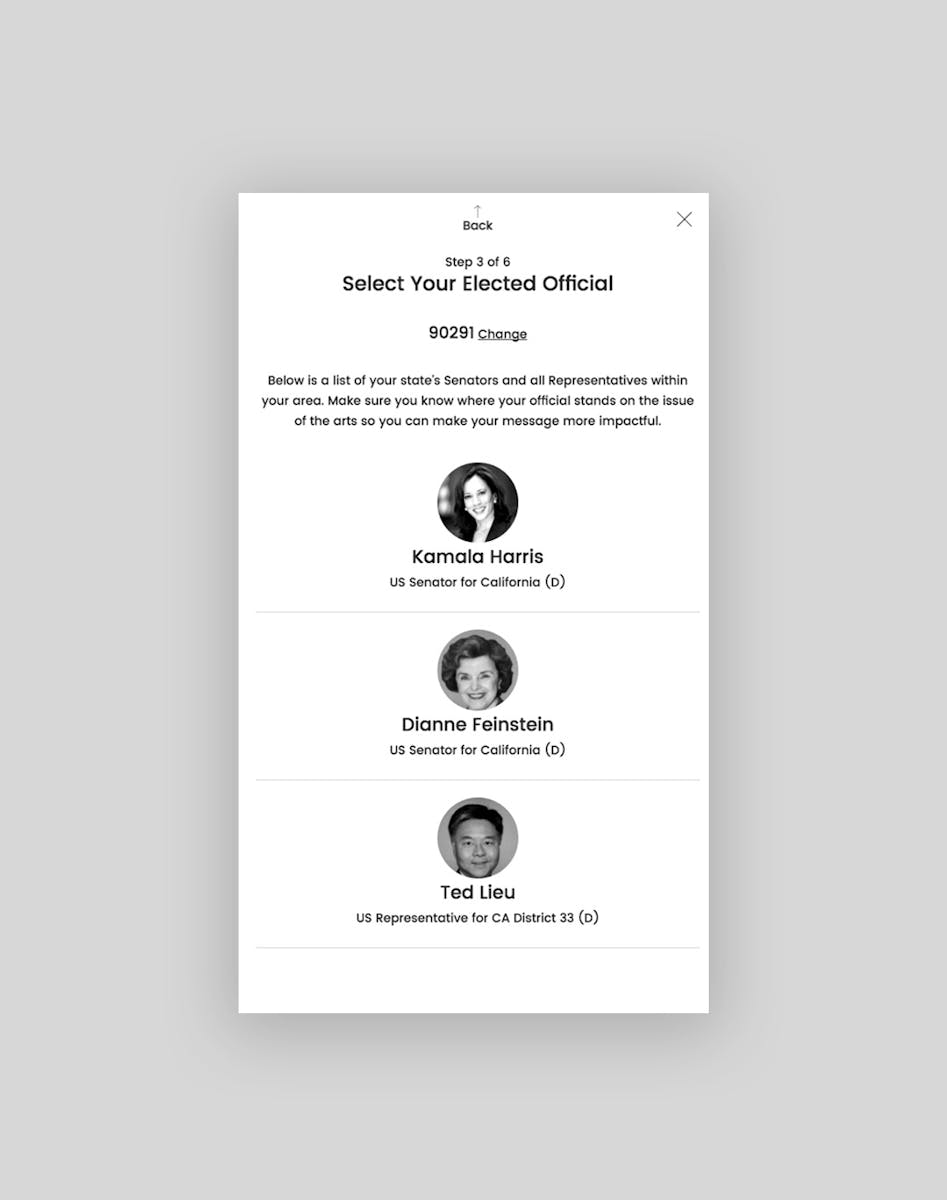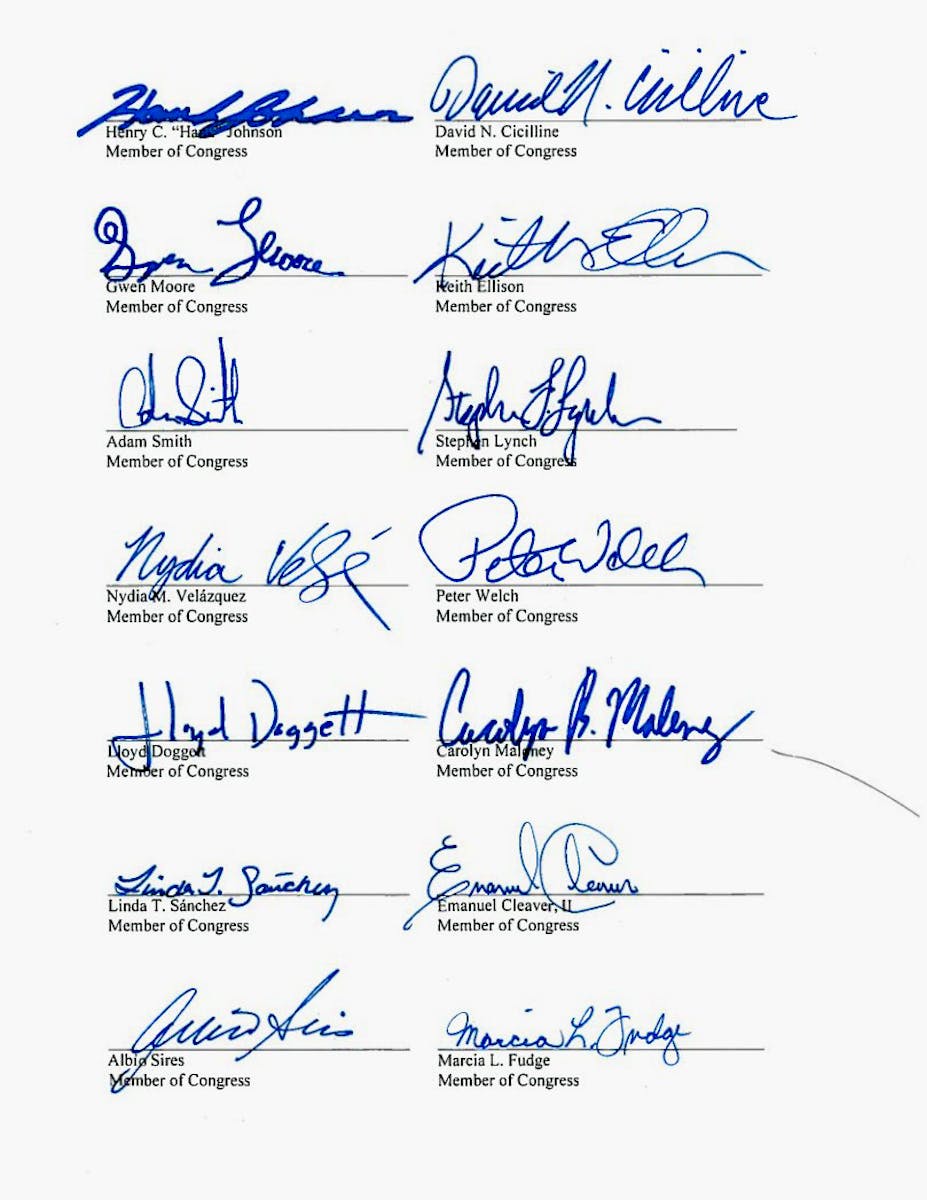 The Action
We created a website allowing people to message their representatives—via fax. The website allowed visitors to look up their congressperson, and write a personal message, accompanied by a special artwork. We reached through our network to gather, commission and fairly compensate artists from across the country for artworks that spoke to social and cultural justice issues. By faxing their message along their chosen work of art, visitors asserted the importance of the arts and made an appeal using the power of the very medium they were trying to save.
With the murders of George Floyd, Breonna Taylor and countless others at the hands of police, we kicked Artifax into high gear once again. Ensuring a focus on BIPOC voices, we commissioned new artworks and upcycled past ones to rapidly generate boilerplate emails that demanded justice be served.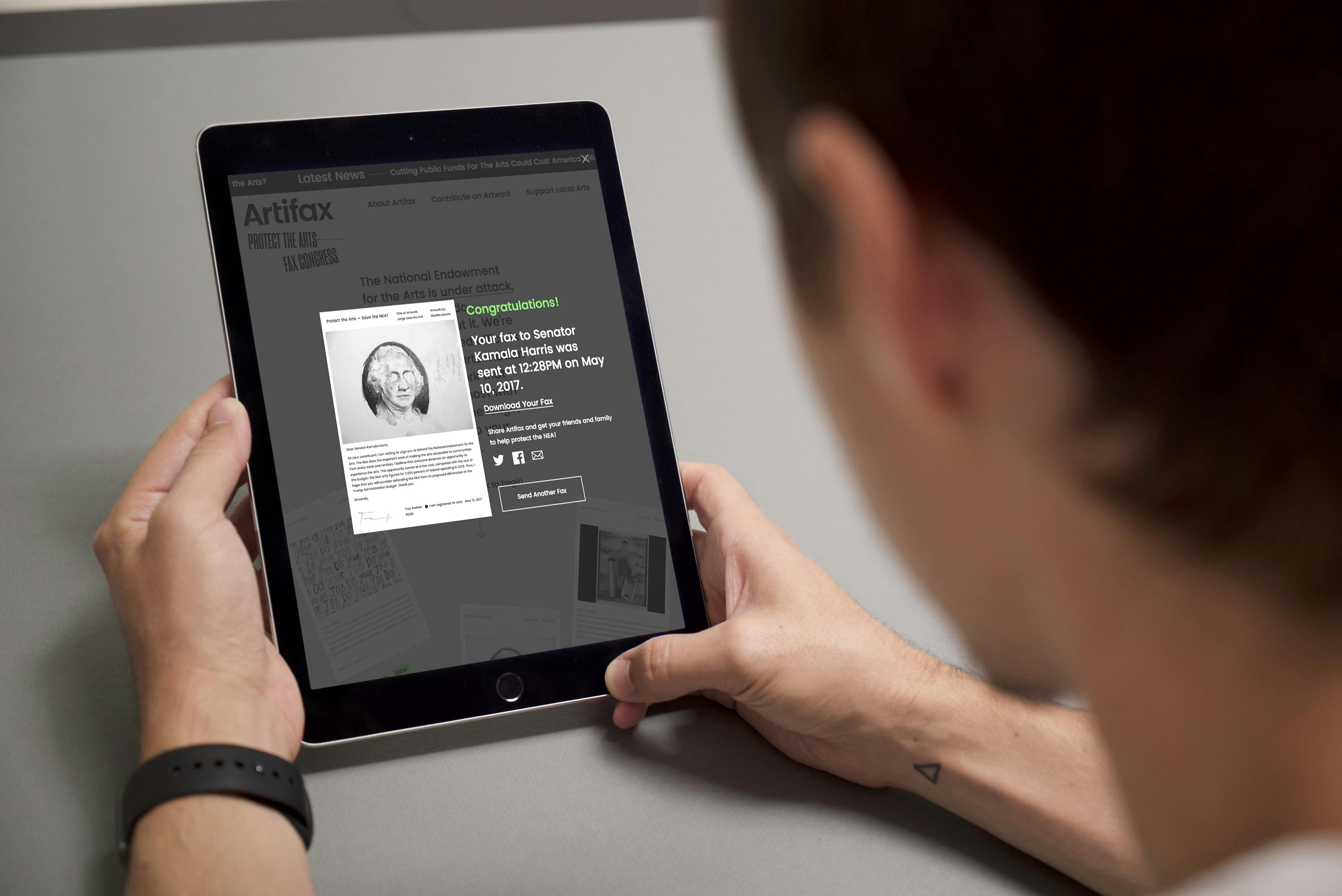 The Result
Reach exceeding our expectations.4,000 faxes were sent to representatives in 50 states about the NEA. The site got coverage in Artforum, Fast Company, ARTNews and more.