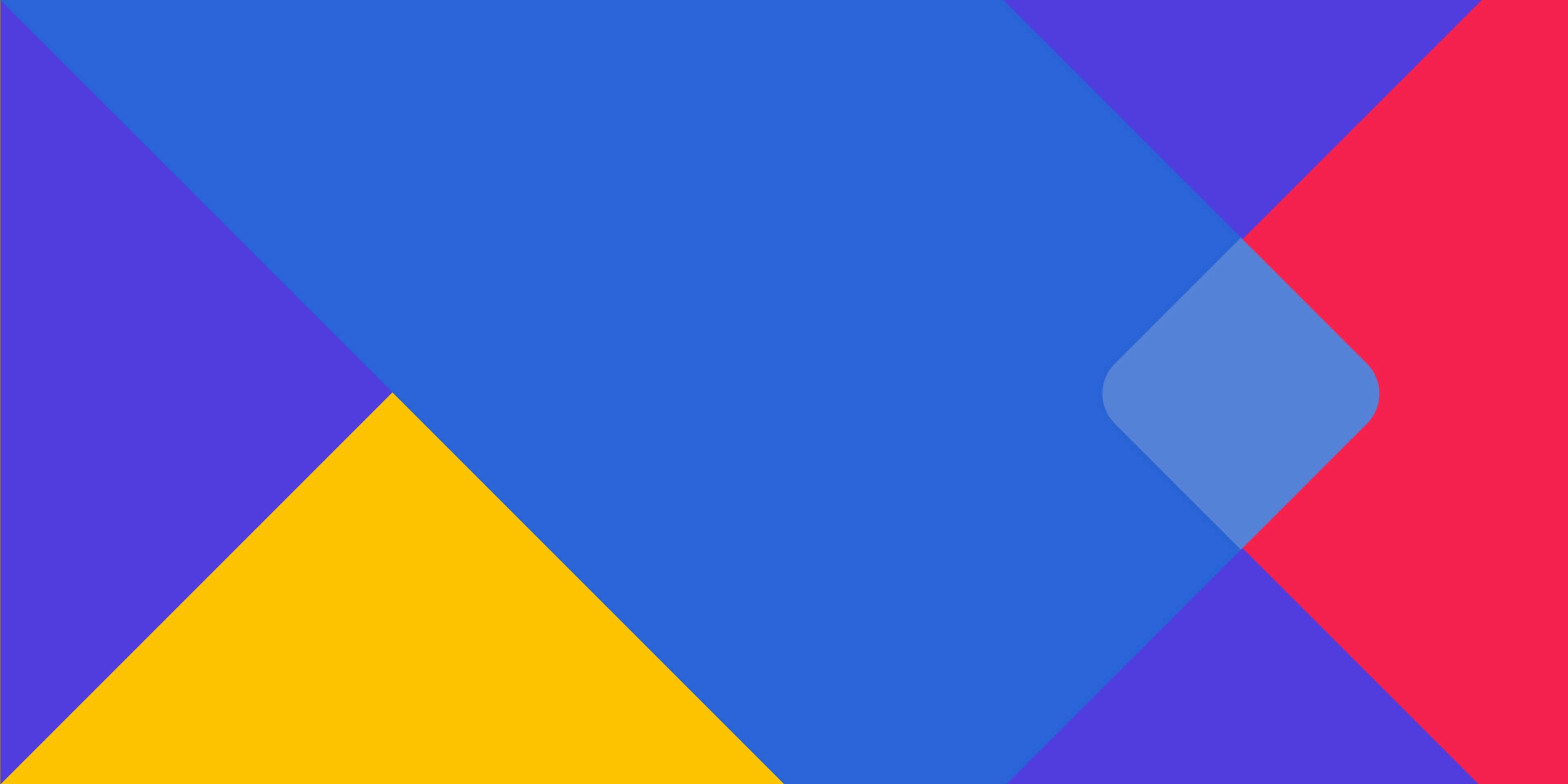 Helping a Google team express their dynamic, inventive ideas through a singular digital showcase
Services
Art Direction,
Visual Identity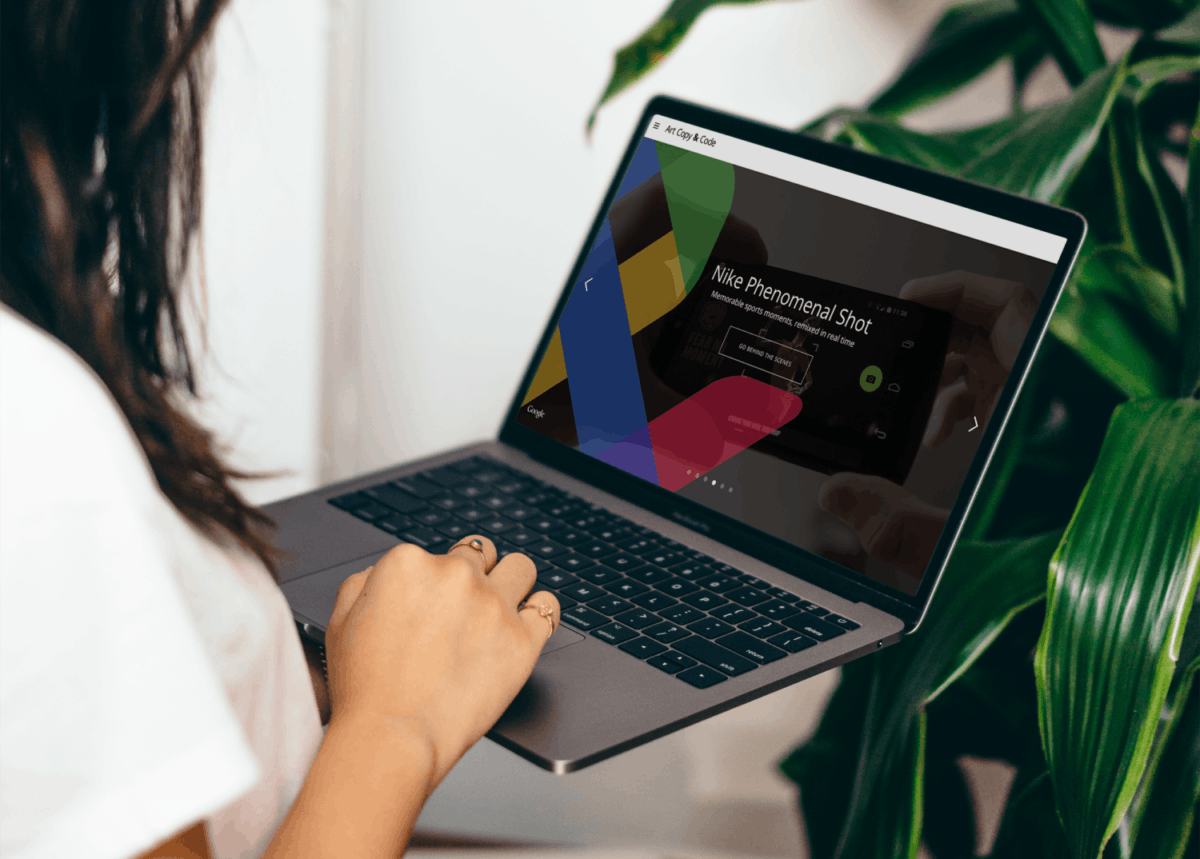 Introduction
Google's Art, Copy & Code program aims to accelerate change in the advertising industry by championing 'invent the future' marketing and the ways to get there. We worked with Google to develop the Art, Copy & Code team brand and website.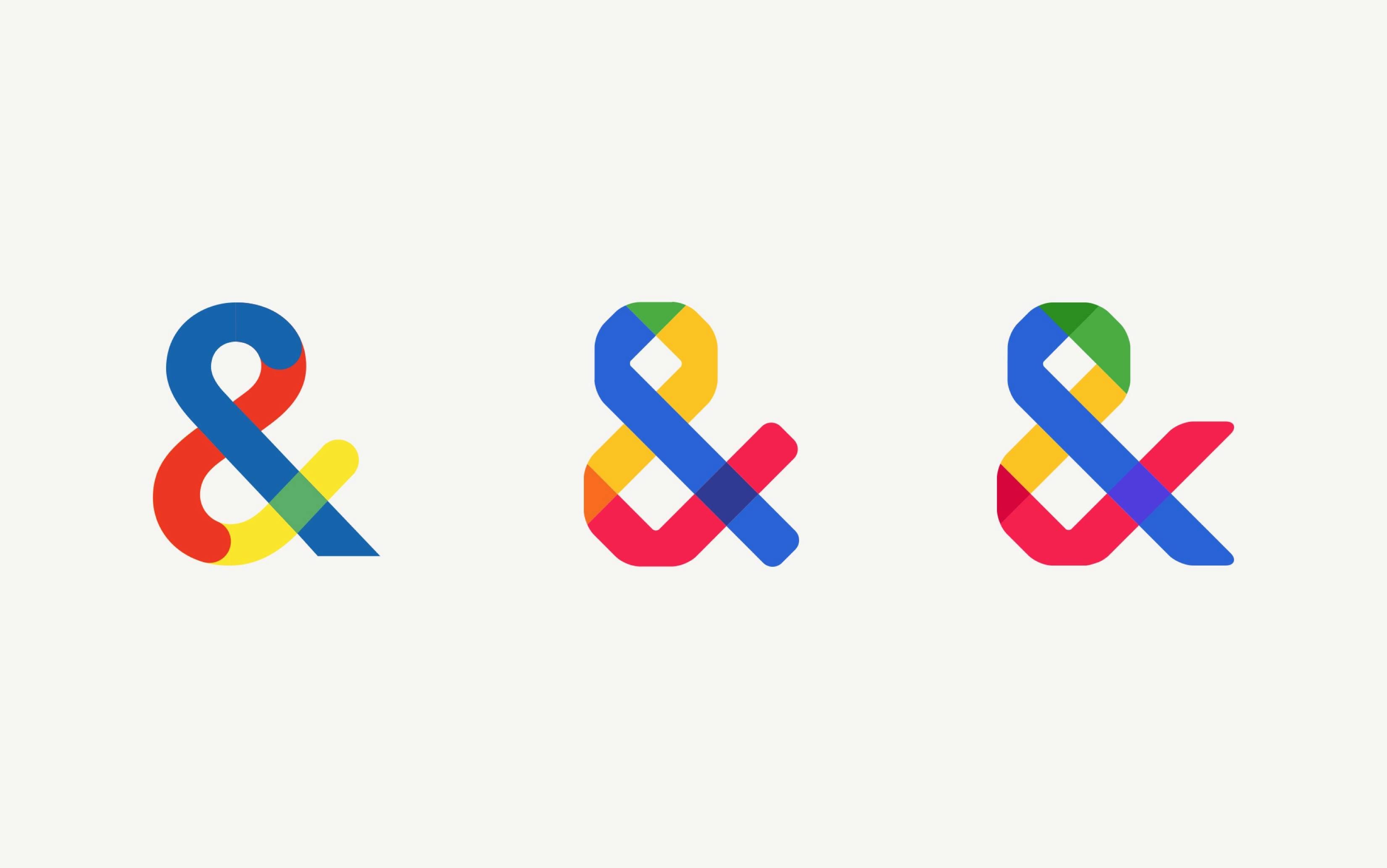 The Ask
Google Art, Copy & Code came to Use All Five with a unique challenge. How do you brand a unique multidisciplinary team within one of the world's largest organizations? We collaborated with the team, learning about their singular position in the Google landscape and beyond, in the end creating a brand and website with the power to express the teams' 'invent the future' ethos and vision.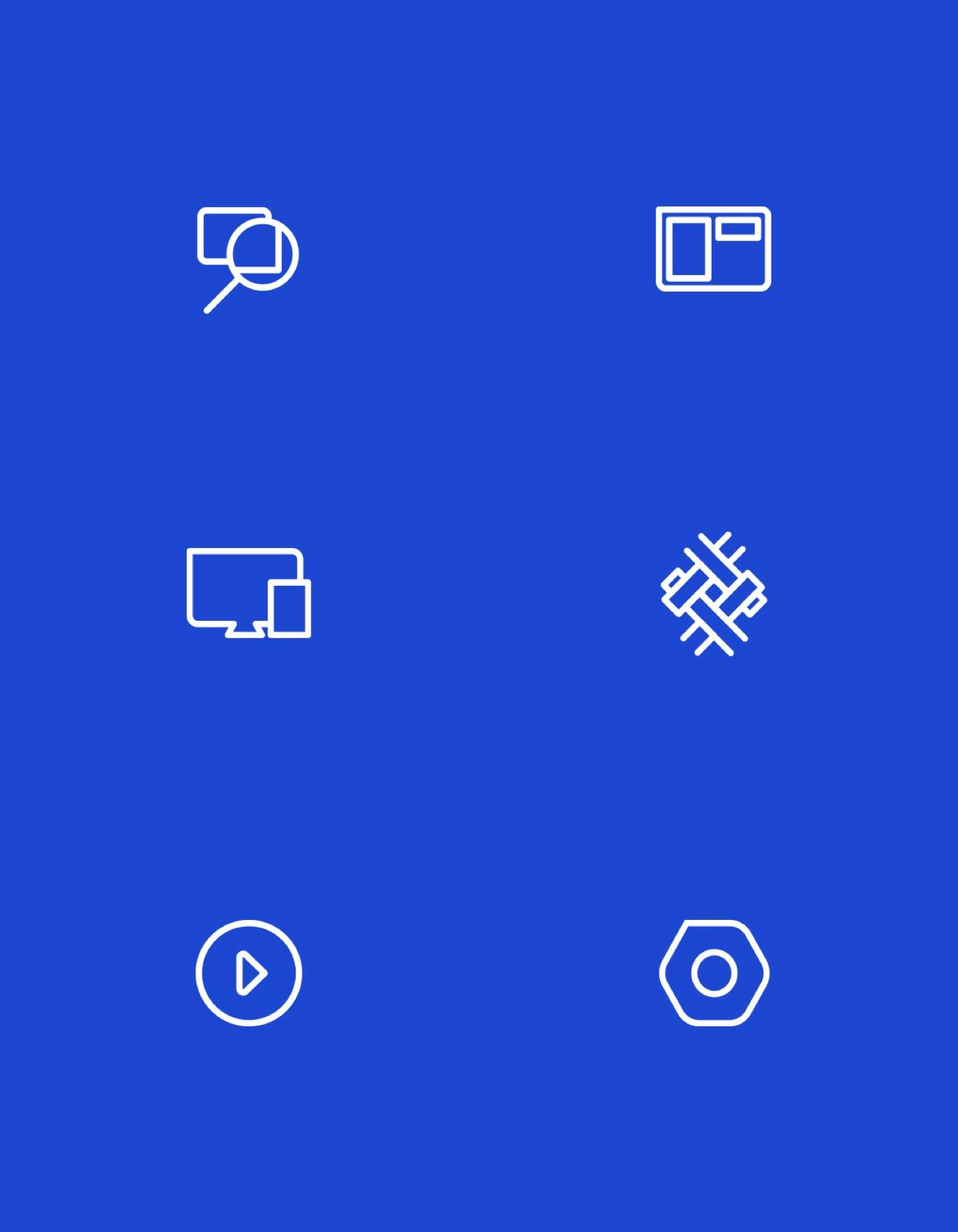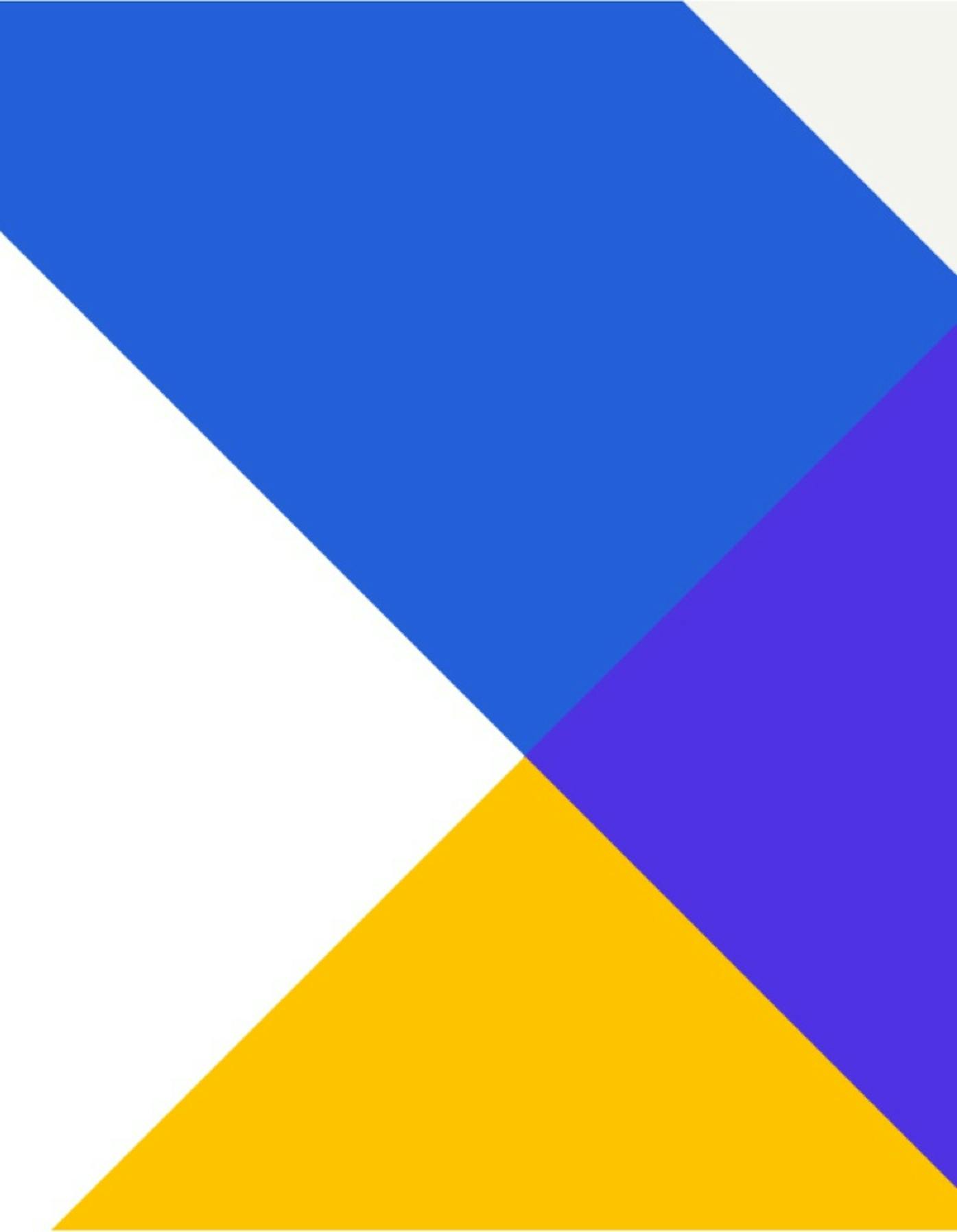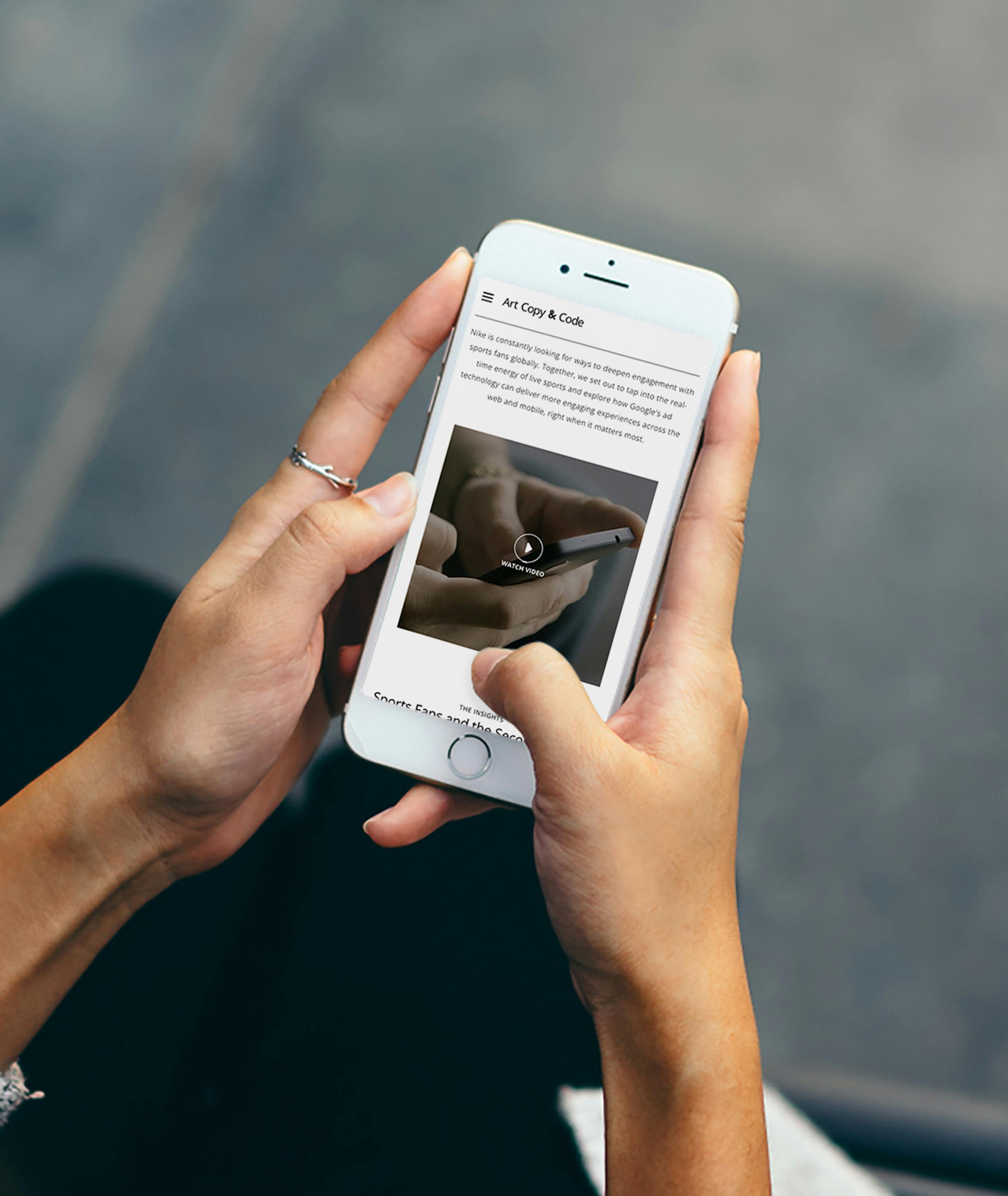 The Action
We developed brand guidelines, assets and a new website to showcase the ACC team's work. For the site, we created a dynamic and flexible case study platform featuring an interactive film narrative.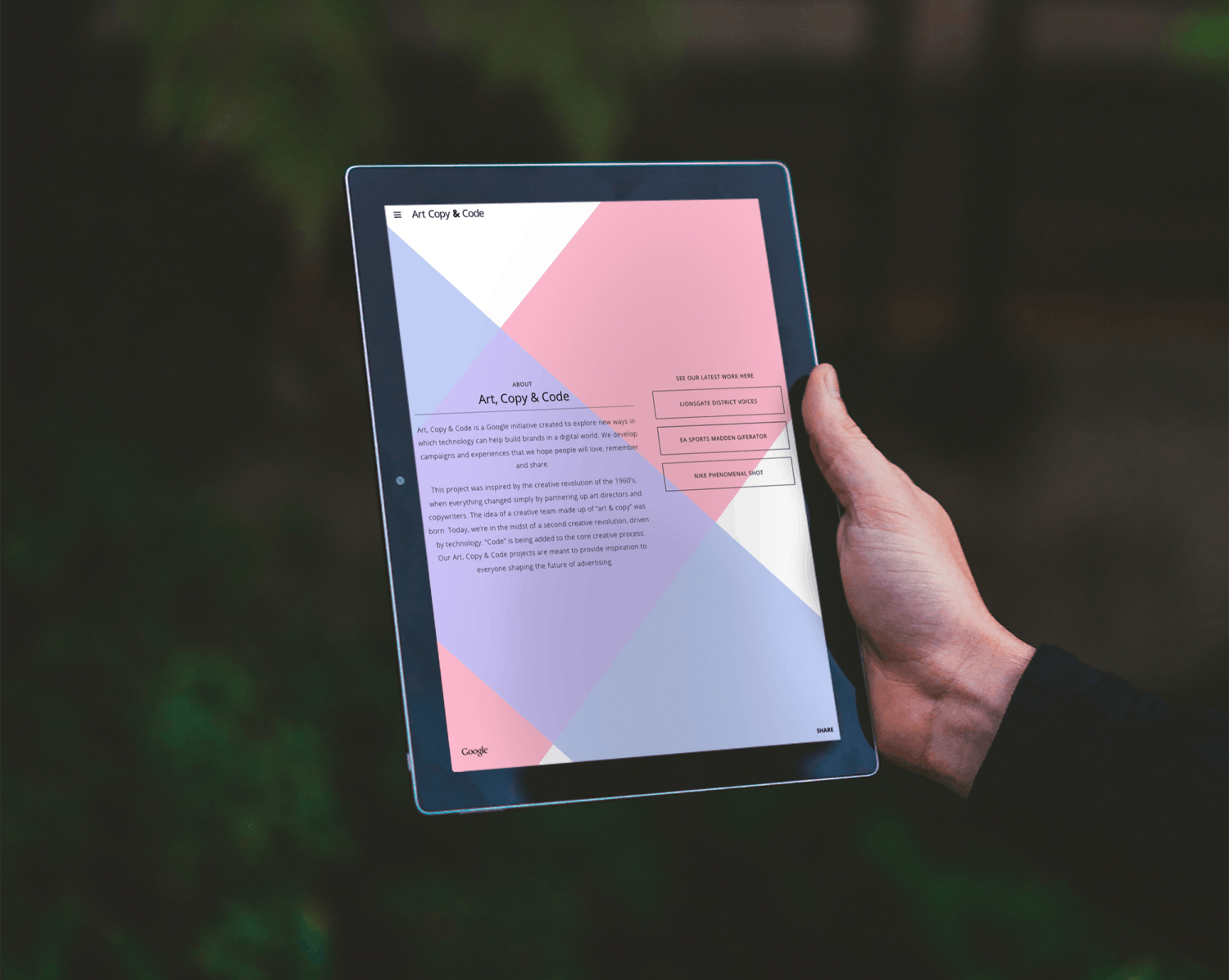 The Result
We left the Art, Copy & Code team with a showcase that commands attention—from CMOs, Traditional Creatives and Creative Technologists alike.