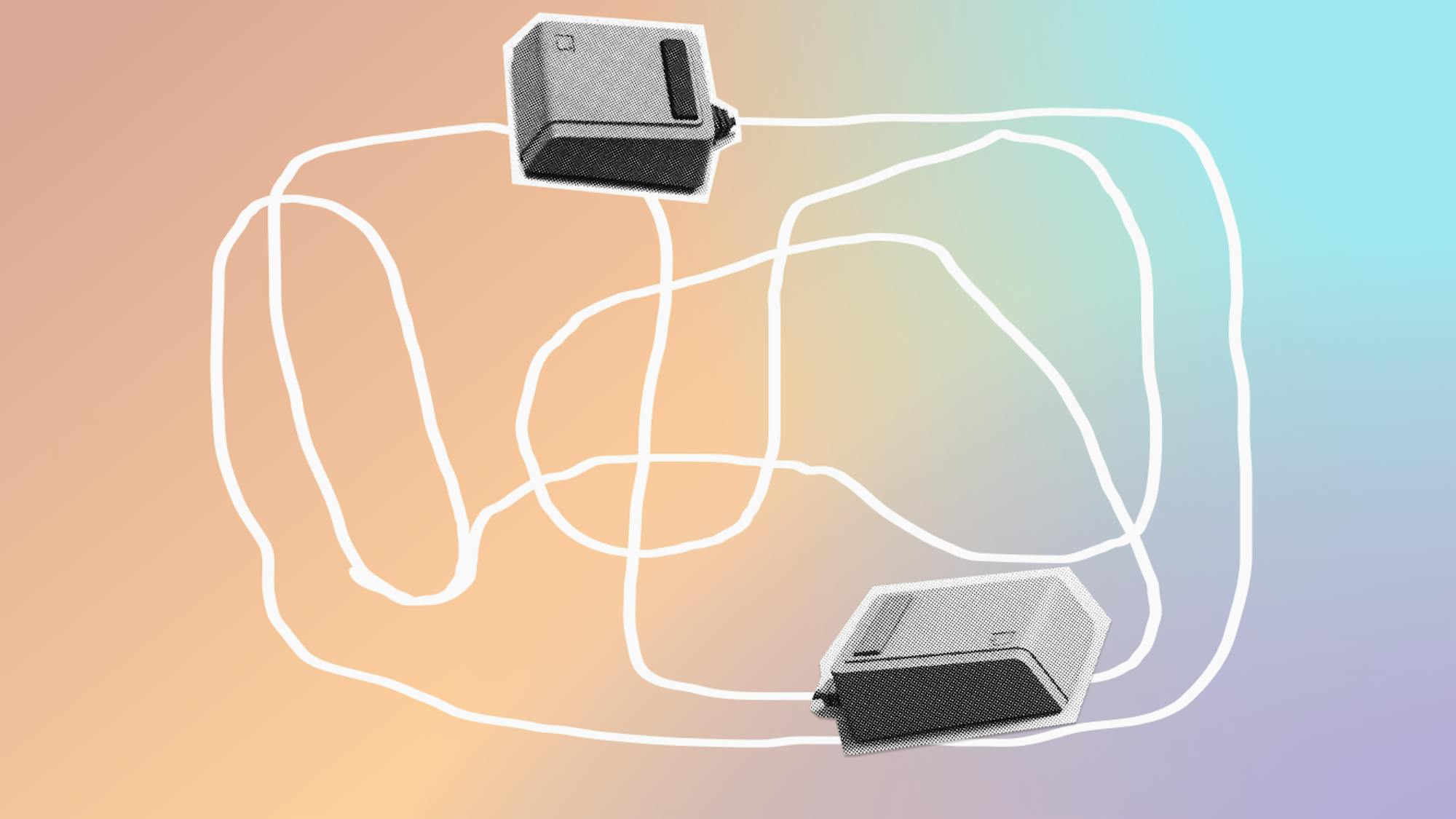 Miro was a savior in our transition to permanent work-from-home life due to COVID. Everything that we'd use a physical whiteboard for in our in-person days was migrated to Miro. As we're a design and technology studio, that meant that Miro saw a lot of work throughout the past year.  In that time, we've found additional ways of working in Miro–from project briefs to running workshops.
The biggest complaint our team had with Miro, though, is that it's yet another program to log into. Between Slack, Github, Gmail, and Figma, adding another app to the mix was a big ask. Our designers and developers spend most of their time in Figma creating beautiful websites and products and then collaborating to break the design down into development-ready assets. So when Figma announced their newest feature, FigJam, last month, we were stoked to see if it could replace our work in Miro.
Our Director of Production & Operations, Michelle, set out to see if she could replicate the three main ways we utilize Miro into FigJam:
+ Quarterly Resource Planning
+ Project Kick-Offs/ Briefs
+ Client Workshops

QUARTERLY RESOURCE PLANNING
As a small studio, we don't really require a robust resource planning tool. Between our management and Production teams, every resource's workload is understood and accounted for. Knowing that, we would use a whiteboard (pre-pandemic) to map out what resourcing would look like for an upcoming quarter.
Without a whiteboard, we turned to Miro to replicate the carefully fine-tuned production process. Michelle ended up building a pretty robust template in Miro that was selected as a template for the vast Miroverse (their library of templates). Therefore we had a hypothesis that this was going to be tough to recreate in full using FigJam.
As we guessed, FigJam isn't yet flexible enough for this type of functionality. The shapes automatically size too large to make a meaningful resource gantt chart, and the limited color set doesn't allow for enough differentiation between resource-type and time. As you can see in the video above, the shapes kept automatically upsizing, and the gantt chart became enormous as we attempted to fit all of the information we needed.
PROJECT KICK-OFFS/BRIEFS
Next up was our attempt to recreate our Project brief boards. 
The typical ad agency "brief" used to entail a document that was printed out and disseminated at an in-person kickoff meeting. Miro has helped make the brief process much more collaborative. It's become an ever-growing one-stop-shop for each project's unique needs. 
We add details like the goals, the audience, the KPIs and the key stakeholders, and we're able to link to a live Google Sheets schedule that updates in real time as changes occur! Additionally, we're able to add a running list of other key links, a spot for open questions and a section for the design team to drop their inspiration. As the team digs into the project further, we stage a collaborative site mapping session right inside the same board so that the audience insights and goals of the project are visible as we flesh out the information architecture. On top of that, we kick off each project with a blank retrospective template on the board so that as big wins and opportunities for solutions arise mid-project, the team has a place to add their feedback.
This experiment was much more successful than the first, however the same struggles of sizing our shapes and stickies–and the lack of colors–still made FigJam less flexible than Miro. Losing the ability to pull in a Google Sheet is a big challenge, as we'd either need to task a Producer with constantly updating a screenshot of the schedule (and we all know, schedules always change), or we'd settle for linking out to Sheets, which requires keeping yet another platform open.
The great thing about FigJam in this context, however, was the site mapping tool. It was extremely quick to bust out a site map, and with FigJam's collaborative emoticons, comment chats and stamps, we think this could be a real winner. It was much quicker creating a sitemap in FigJam than it would have been in Miro.
EXTERNALLY FACING WORKSHOPS
Last, but not least, we attempted to set up a Workshop in FigJam. 
When we start building Workshop boards, we usually tap the vast amount of templates available in the Miroverse for icebreakers and collaborative exercises. No sense recreating the wheel when others have.
FigJam doesn't have this type of library just yet, so step one was to attempt to recreate one of our most used exercises - the Picnic Icebreaker.
As you can see, the sizing of shapes and stickies continues to be a major barrier. There also seemed to be far fewer options in the sticker selection than there are in Miro, so when we searched for a map of the United States–or any map for that matter–we came up empty handed.
Next, we attempted to create the shell of the Workshop deck.
Using shapes and icons was more successful here. It was slower and we were more limited than we would have been in Miro, given that we were essentially recreating a template, but we were able to successfully display the same information. There are definite issues with font size options in relation to the sticky and shape sizes, which makes it difficult to make a Workshop deck that looks intentional.
We were also able to use shapes to recreate the Bullseye Exercise for determining information architecture, but again, the stickies are enormous in comparison to the text size, so we were unable to fit enough stickies for potential features on one "slide."
SUMMARY
The biggest takeaway from this test is that while both Miro and FigJam have their place in our workflow, Miro is clearly further along in terms of their collaborative whiteboard offering than FigJam is. 
If you're looking to rapidly ideate around digital products and projects using tools like sitemaps and wireframes, FigJam is a fantastic resource. It was quick and easy to output maps in which shapes and information connect. While this was a solo test to start, we could see all of the collaborative features like the Cursor Chat and Emoticons being really helpful while building sitemaps or wireframes in FigJam.
If you're looking to find a great tool for everything else, including working sessions with clients, resourcing, and project briefs, Miro can do it all. The expansive Miroverse library really sets Miro apart from FigJam and is already flexible enough that it enables teams to build the digital whiteboards of their dreams.
We at Use All Five really look forward to continuing to grow with both of these products, each of which has frankly made our transition to remote work not just possible, but frictionless, simple and next level productive.
We love nerding out on new processes and tools, so hit us up at hello@useallfive.com to discuss anything in this post or others further. We'll actually respond! 👋