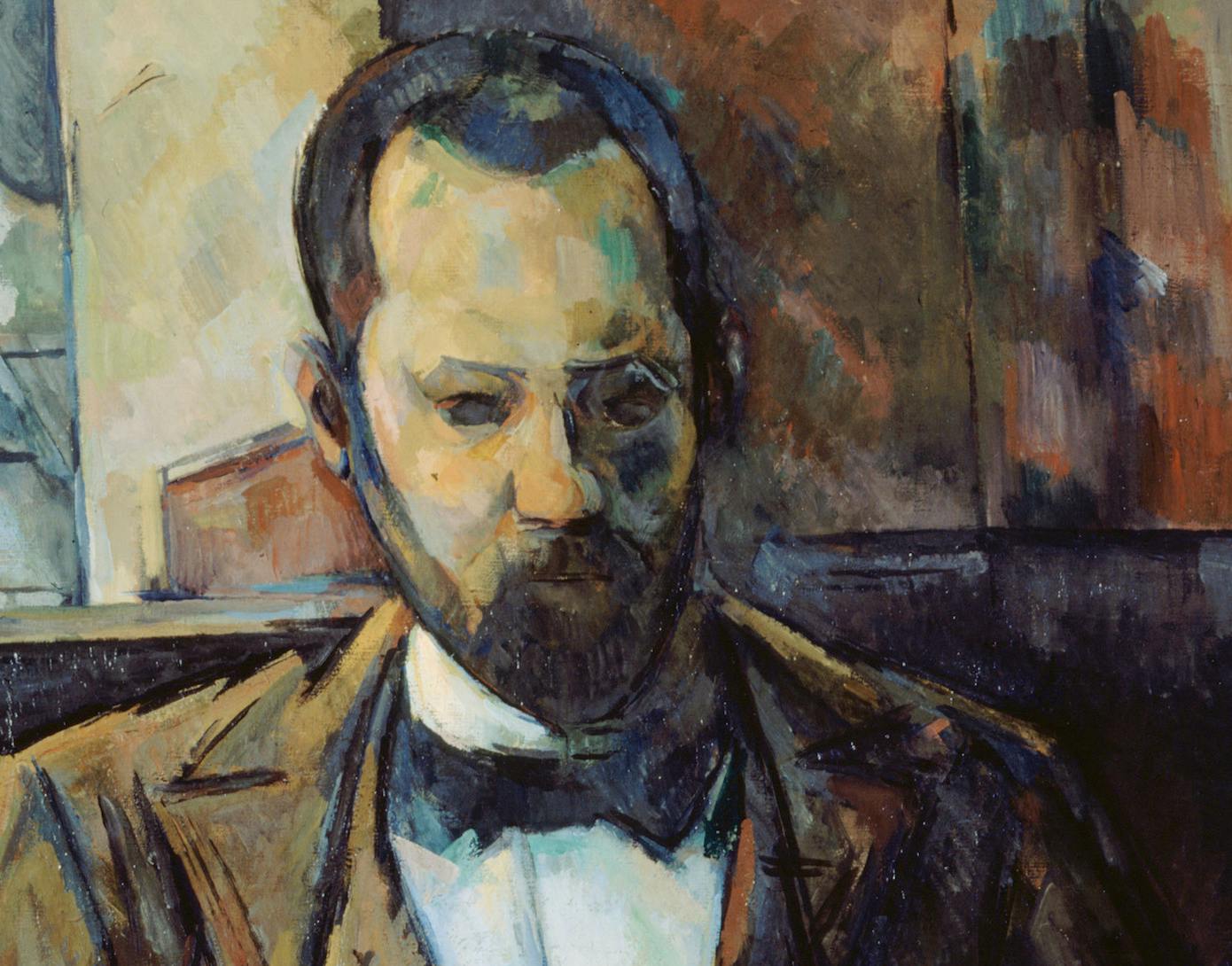 As Paris Musées moves to digitize over 300,000 works of art, how do digitization efforts live alongside trends to build experiences onsite? The art institution shifts its role to digital steward of shared culture.
As of January, Paris Musées has digitized over 300,000 works of art from 14 city museums, making them publicly available for download or 3D printing. This comes after The Met in New York announced its new Open Access policy in early 2017, making over 400,000 works available to use without restriction.  
Increasingly, art institutions are shifting in the public eye from the gatekeepers of high art to global, digital stewards of shared culture, thanks to sweeping technological changes. How can they balance this new role with demands to keep people coming in the doors? Like any digitally conscious brand, they've embraced the Virtuous Circle.
You may have seen the painting pictured above in a textbook. Or maybe in real life hanging on a wall. But it's probably at least vaguely familiar to you. Why does it matter that this image is now available for download and use? It's been added to the billions of images circulating online, the glut of modern visual stimulation.  
But now more than ever, a common cultural touchpoint is welcome. It's not exactly baseball, but in a divided world both ideologically and in the myriad diverging avenues of attention, what besides Netflix can we all discuss intelligently together? Released by Paris Musées in January, this painting, Portrait of Ambroise Vollard by Paul Cézanne, can be seen in greater detail than the naked eye can perceive, and appreciated in a new way – one of their stated goals for the Collections portal. But it's not just the detail. Taken off the intimidating, public, time-constrained white wall, and delivered to our chair, it's ours.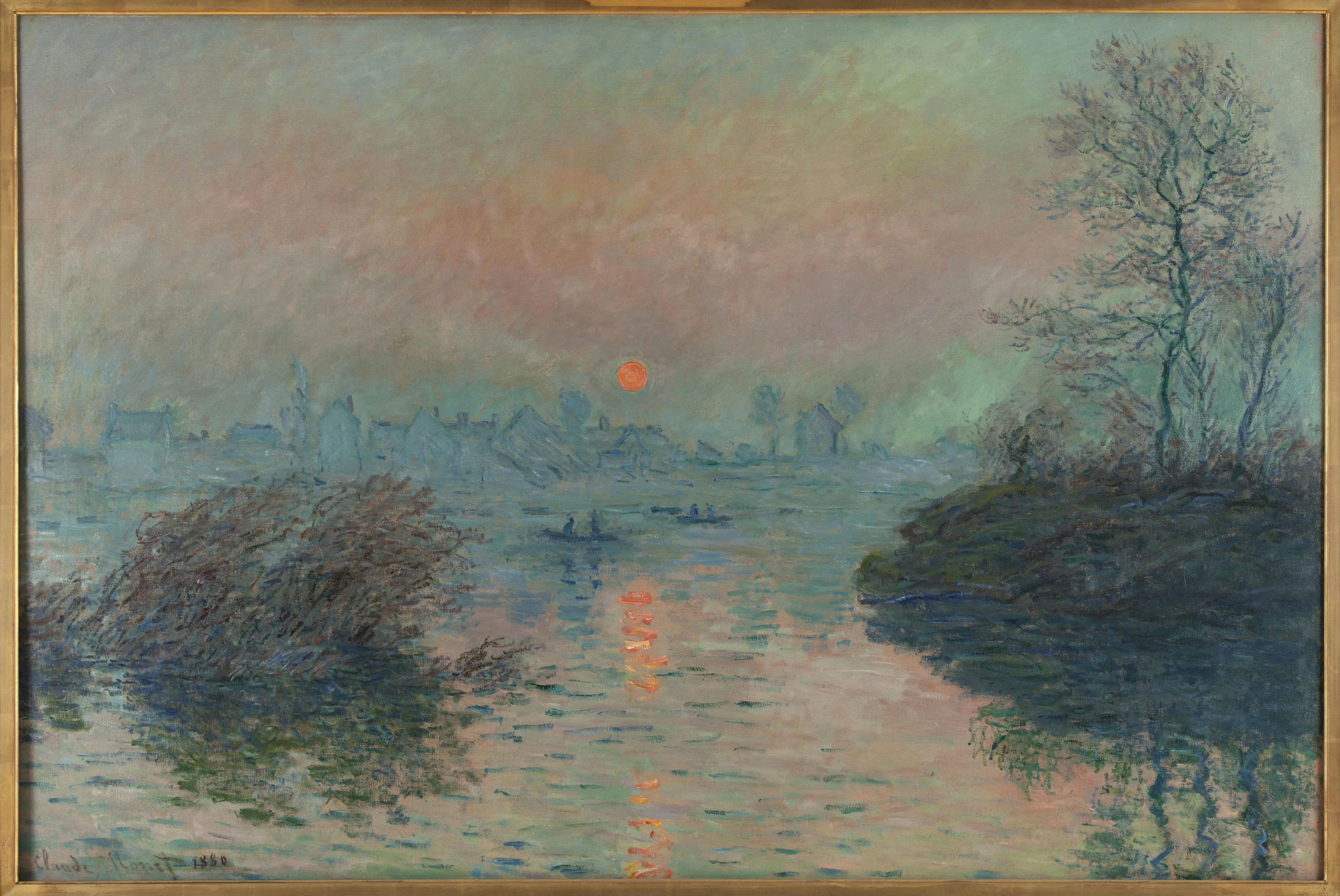 Soleil couchant sur la Seine à Lavacourt by Claude Monet, at Petit Palais, Paris.
Alongside digitization, there has been a trend of interactive exhibitions, live experiences, music and dance events, and other programming aimed at getting people in the door. No matter the funding, there's always someone asking about attendance. Does digitization affect ticket sales in any way? Can the allure of a work be diluted by seeing it too often, too easily? According to former Chief Digital Officer of The Met, Sree Sreenivasan, it all feeds into each other – The online experience must be so fantastic people want to come in person, the in-person experience so fantastic that people want to give us their email, they want to follow up with us on social, they want to read our newsletters, etc. That journey, that virtuous circle, is what we have to do.
When we think about how digitization will affect visits, it's also important to understand that many visitors are going in blind. The in-person museum experience is built on trust. Behind those walls, visitors trust to find something that will inspire, incite curiosity, or mesmerize. But what that will be exactly, is not always clear. Audio guides, augmented reality, and other tech help to teach visitors as they go, but they're always running to catch up. Understanding the collection before a visit is a core function of digitization.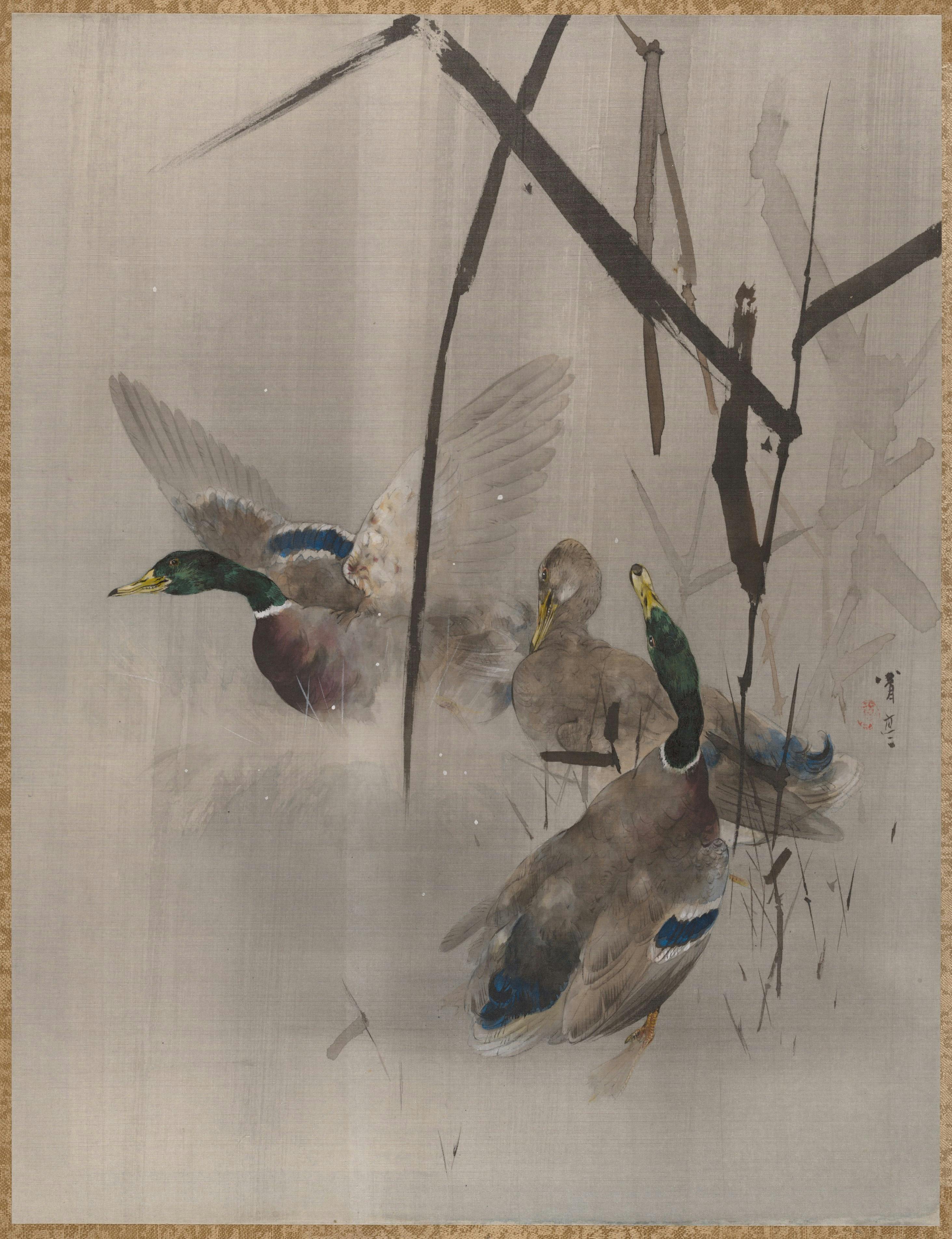 Ducks in the Rushes by Watanabi Seitei, at The Met, New York (not on view).
So with hundreds of thousands of works released online for open use, how are museums still discerning curators of high art or high culture? They're not. And they never were. Art institutions showcase work that is important because it speaks to a great number of people. It elicits some strong reaction and represents a period of expression. But exhibitions are constantly in motion. The public perception of masterpieces is constantly shifting. The integrity of styles and artists is called into question with new ethics and mores. Inclusivity brings fresh perspectives.
This trend of digitization is a great thing to see, and this will not be news to many of you, but art institutions have always been open doors to public discovery. Keep your eyes open – these developments tend to come in waves, and I'm sure many more are coming.