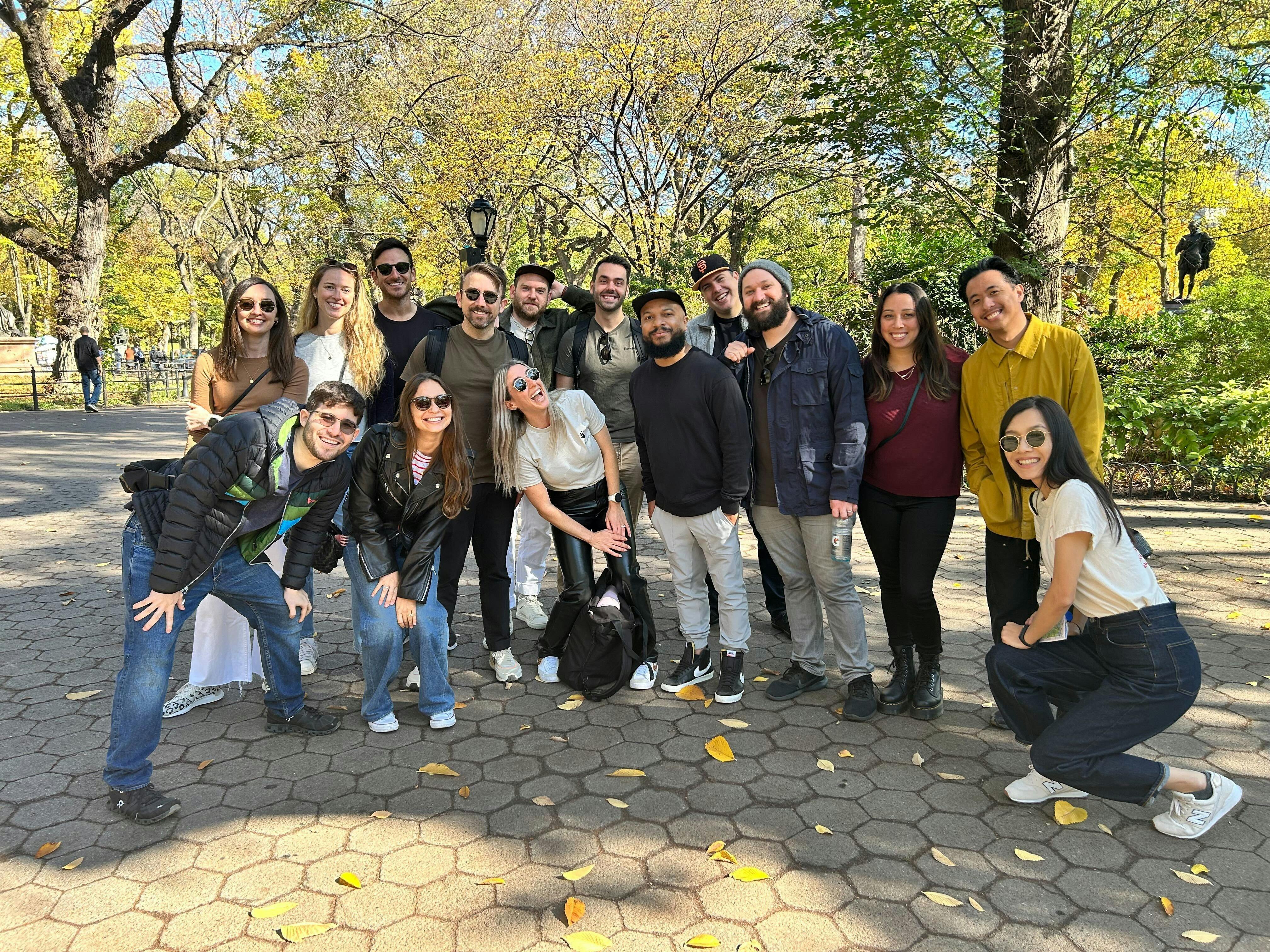 Twelve months deeper into our distributed way of working, and the hits keep on coming. With our bi-annual summits recently in the rearview, here's what we've lived, laughed, learned.
A lot's changed since our first summit back in September '21. We've added new faces, new clients, new skills and new bonds to the UA5 gumbo, and we're proud to say that remote work is working better than ever. We now have team members in 11 cities (and 2 countries), and between Summit 1 and Summit 3 we instituted an incredibly popular "every other Friday off, year round" policy that has employee and client satisfaction booming and productivity completely intact. If anything, our work has hit another level.
But still, as ever, the hunger for proper face to face hang time set in, so we planned gatherings in LA and NY six months apart to catch up, strategize, talk about the past, present and future, and eat everything in sight.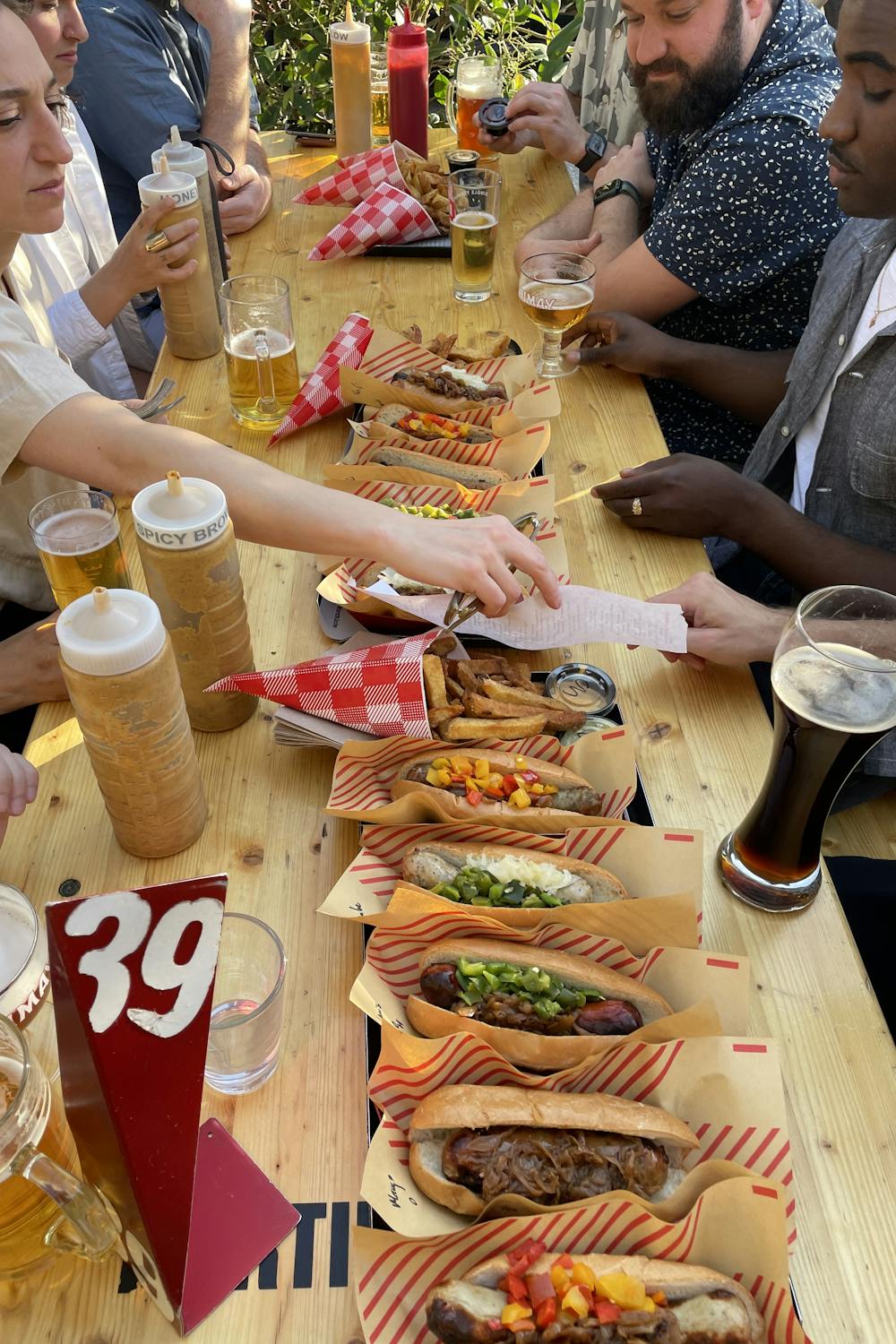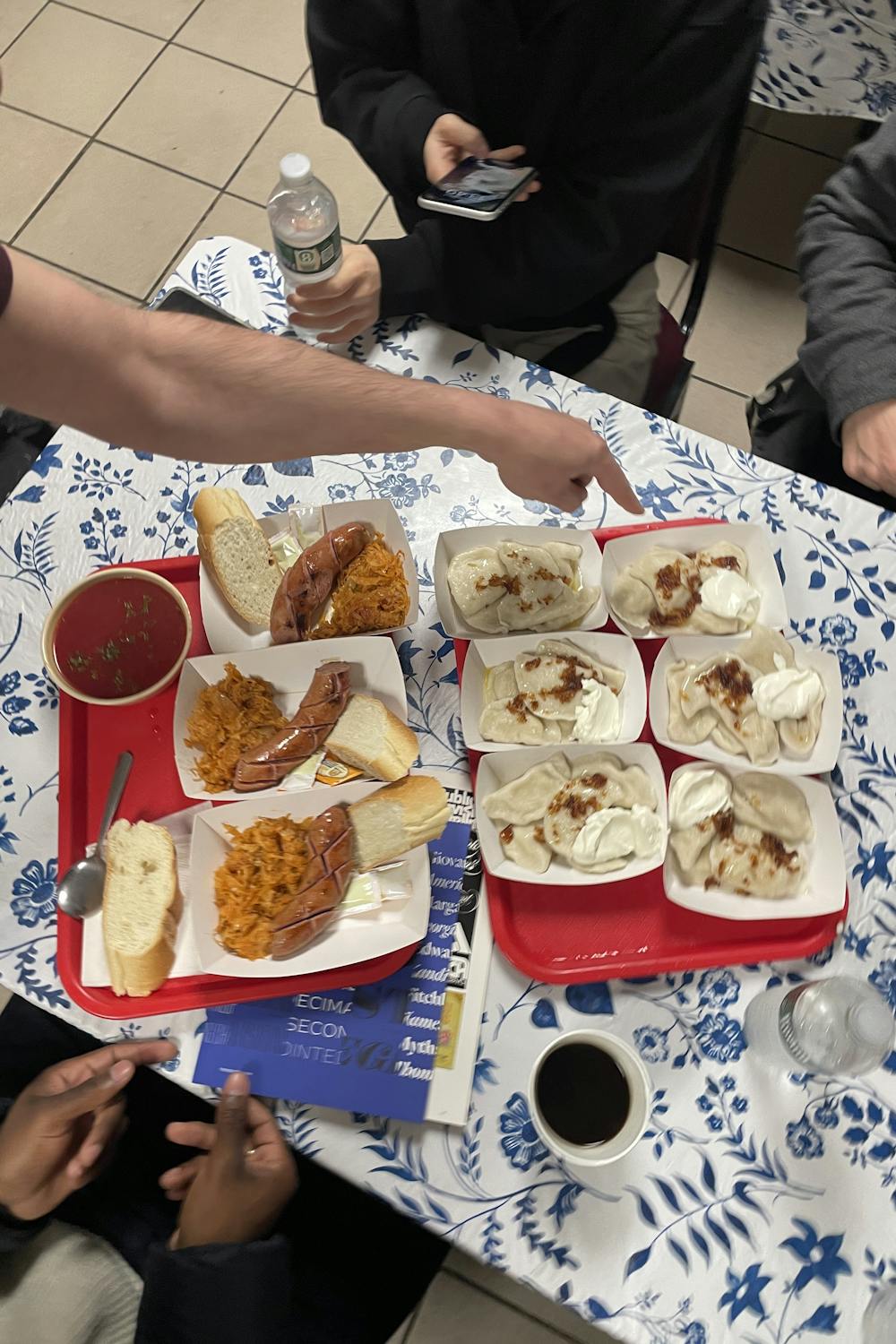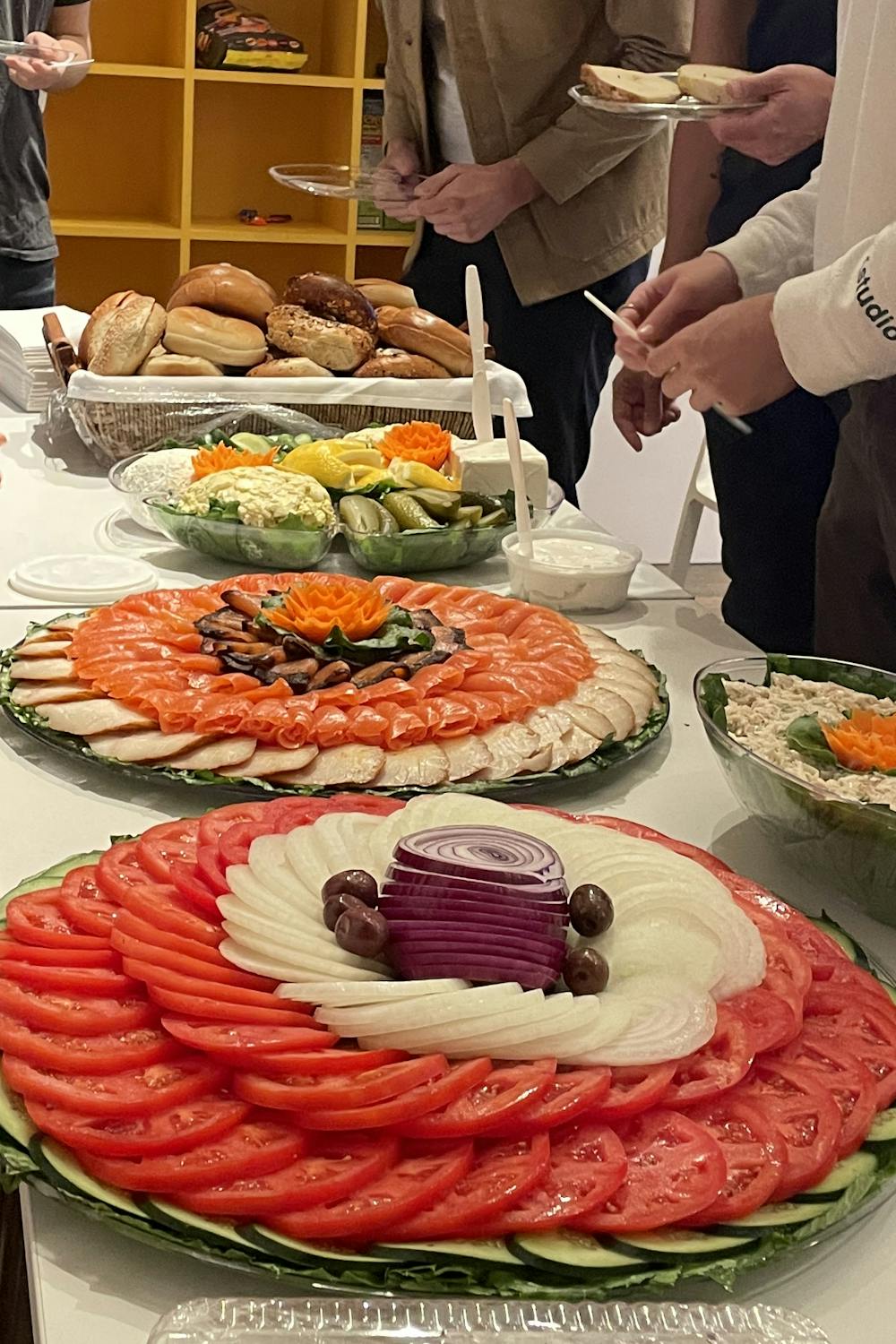 This time our LA summit saw us migrating the locus of our activities east to Koreatown. Home away from home was The Line Hotel, something we're likely to repeat, as the experience was excellent. In NY, we stayed in the Meatpacking District, adjacent to our regular collaborators at Google.
We always reserve one of our full days together for genuine leisure and enrichment. In LA, we chose to meet at the Geffen Contemporary to take in the immersive Pipilotti Rist exhibition. Her work was the perfect backdrop for conversations and dialogues about technology, sociology, how we use screens to convey emotion and nostalgia, and how we use language (whether the type you're reading right now or the many, many visual languages and types of code that we're fluent in) to constantly refresh the ways that we delight and inspire people.
In NY we split into teams, with Designers heading to The Cooper Union's Herb Lubalin Study Center to get a deep look at truly inspiring archival materials, like the original Massimo Vignelli NYC Subway guidelines and many others. ProStrat and Dev went more lighthearted, opting for a high-octane scavenger hunt of Central Park followed by a heavy dose of all things parmigiana at Parm.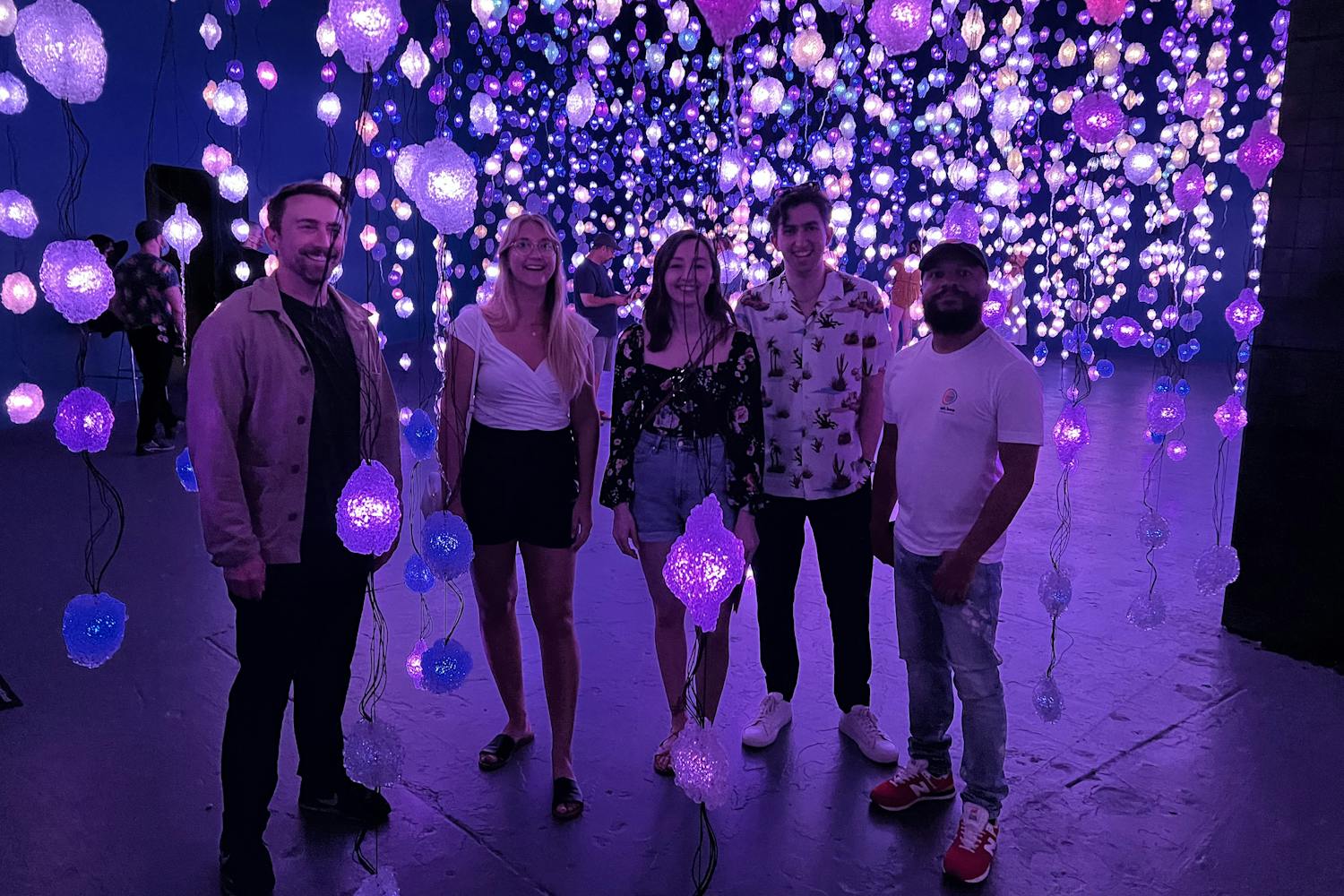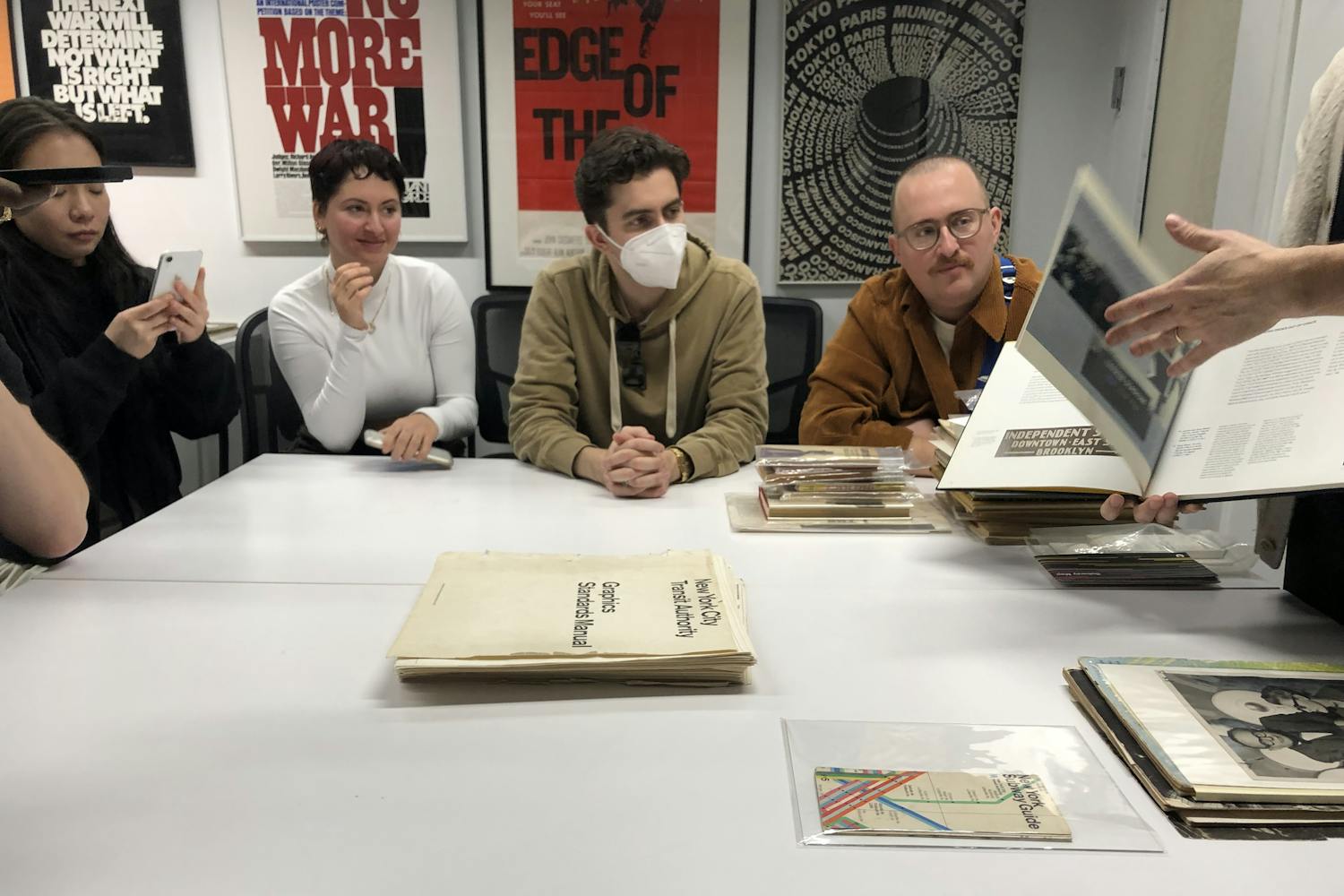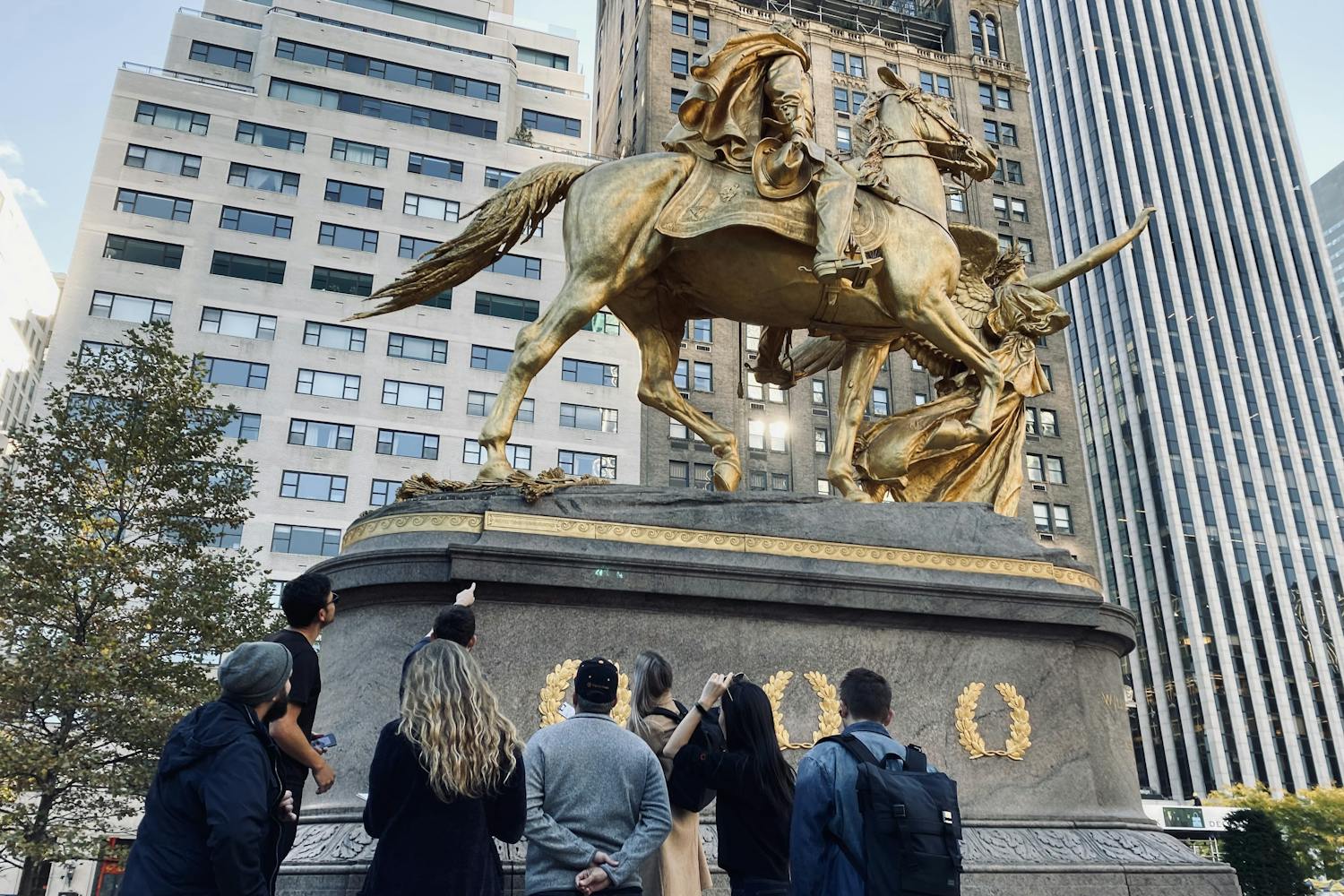 On the second day, we always make up for our leisure with some big visioning, beginning with our semi-annual retrospective led by Levi. In NY, we were hosted by our dear friends and clients at the New-York Historical Society, whose site we launched this year. Retrospectives always make us introspective, and together we laid out the plan for the coming months and discussed how things had gone in the past twelve. We talked workflows, post-mortems, new approaches and softwares, and potential sources of recurring revenue for the studio.
In our first summit of the year, we planned thought-provoking breakout sessions about how to build an internal Web3 product with real-world impact, and how to build a cooking companion app that visually delights while solving the many kitchen painpoints that each of us regularly experiences. In New York, we caught up on the progress we'd made on each, which has been substantial. Both are coming soon to a device near you. 
The goal at Use All Five is to grow and progress, to be watching the margins, planning for the future, investigating culture and ensuring we're poised to be the first to act. This is something that we often have to stop and marvel at. The breadth of ideas, drive, experience and joy that our team brings to the act of creation makes collaborating on our own projects so deeply rewarding. Hopefully they create some passive income, too.
Of all of the topics that recurred in the discussion, one of the most prominent was the high praise for the alternating Fridays off. Again, gratitude. We're always aiming to add quality of life perks to what we provide, and we're particularly proud of this one.
Looking into 2023, we're already staffing up for what promises to be by-far our busiest and most billable year in the sixteen that we've existed. We are extremely excited to share the work that's on the horizon, and even more excited to know that—year after year—our opportunity to make and launch things that positively impact peoples' lives grows exponentially. After all, bigger projects don't only mean great things for our studio and our people; they mean great things for the world-at-large.